A Way of Escape
When you don't know what to do about disasters like Afghanistan, here is what to do.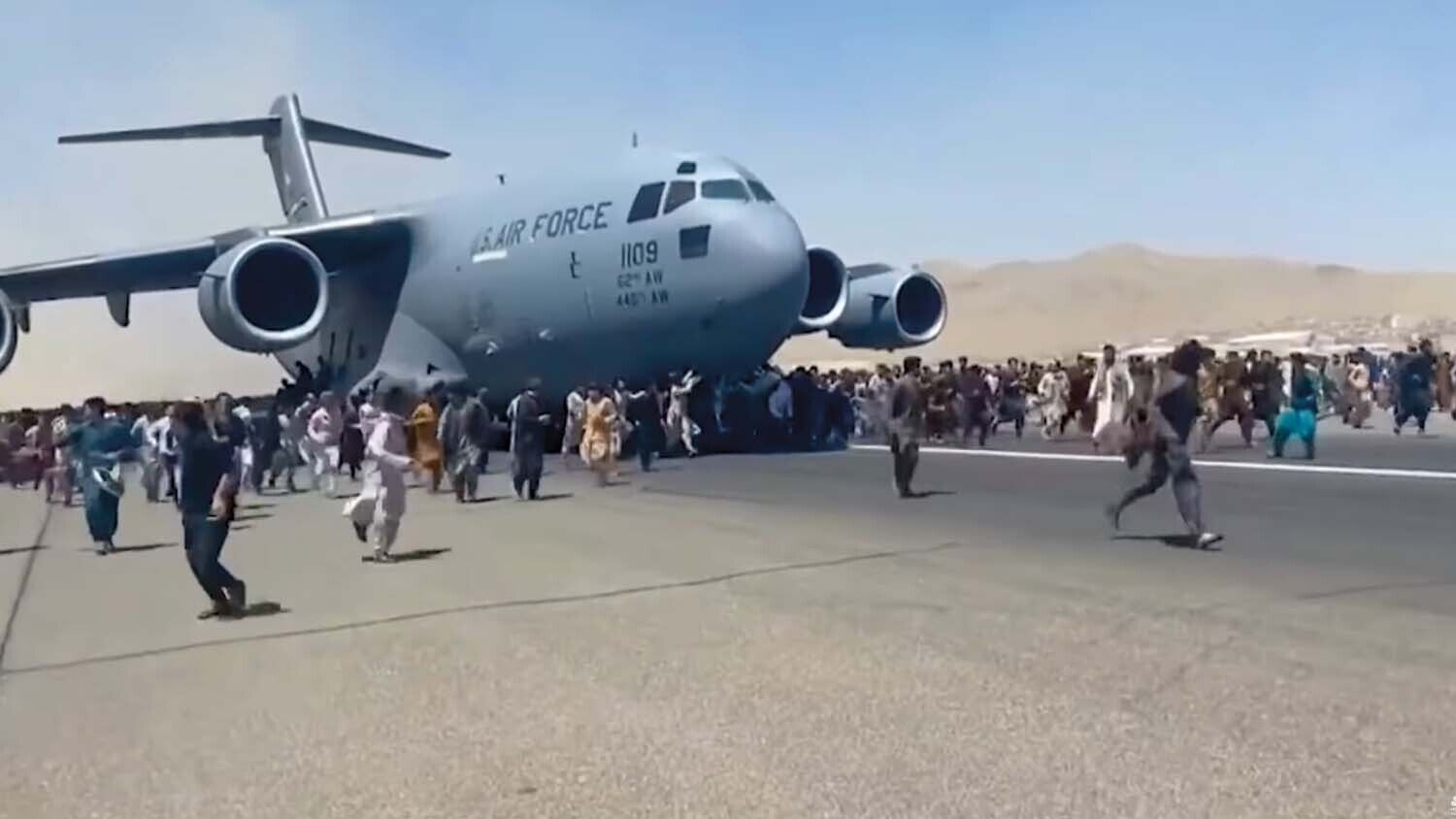 A Way of Escape
When you don't know what to do about disasters like Afghanistan, here is what to do.
In the final chaotic days of America's withdrawal, tens of thousands of Americans, Afghans and others desperately hoped to escape the nightmarish rule of the Taliban. They tried to navigate chaotic city streets. They were getting caught and beaten—or worse—by gunmen. They tried to climb over walls and press through razor wire. Young girls screamed not to leave them to become Taliban "wives." Parents passed their babies through crowds in the general direction of U.S. and allied soldiers atop the airport walls.
What they wanted was a plane. To be one of those stuffing themselves into cargo jets. Some even clung to the sides of aircraft taking off, falling to their deaths. It all brings to mind images of people clawing at the sides of Noah's ark when God sent the Flood. The consuming craving is the same: escape.
That desperation is a poignant symbol of the dangers spreading across this dying world. The Bible prophesies that what we are seeing in Afghanistan is a sign of even worse crises that will ultimately saturate human civilization!
Watching it all and fearing what is now happening to those left behind in Afghanistan—and to this world—makes you feel helpless. Helpless for those Afghans, helpless for those soldiers, helpless for when this madness finally reaches your own family.
But there is something you can do.
"… Behold the fig tree, and all the trees; When they now shoot forth, ye see and know of your own selves that summer is now nigh at hand. So likewise ye, when ye see these things come to pass, know ye that the kingdom of God is nigh at hand" (Luke 21:29-31).
Face the fact that this season of human civilization itself is ending. But realize that this also means a new civilization is coming: the Kingdom of God!
"And take heed to yourselves, lest at any time your hearts be overcharged with surfeiting [carousing], and drunkenness, and cares of this life, and so that day come upon you unawares," Jesus warned. "For as a snare shall it come on all them that dwell on the face of the whole earth" (verses 34-35).
As the most blessed nation in world history succumbs to its own sins, is there not a lesson to be learned in this—a personal lesson? Jesus Christ is telling you there is. Watch the news and understand Bible prophecy, yes. But also realize that you must change your life.
"Watch ye therefore, and pray always, that ye may be accounted worthy to escape all these things that shall come to pass, and to stand before the Son of man" (verse 36).
Do you crave escape from this madness? Then obey Christ's direct command: Watch and pray.
God does offer protection. As in Noah's day, He is raising up a work to match the magnitude of the times. This work, as did Noah's, teaches God's prophecies and warnings. Today, as in Noah's time, most are uninterested. But there is a sliver of time left in which you can watch, pray, "take heed to yourself," and repent of the human nature and sins that are the ultimate cause of catastrophes, past and future, individual and international.
Learn the lesson of Afghanistan, and that of the history of all human civilization and every human's individual life: All human attempts to make our own decisions and our own governments ourselves apart from God are fatally flawed and grossly corrupt! Our only hope is the institution of the literal government of God over all nations. Our only hope is that "the kingdom of God is near at hand."
"Love not the world, neither the things that are in the world. If any man love the world, the love of the Father is not in him. For all that is in the world, the lust of the flesh, and the lust of the eyes, and the pride of life, is not of the Father, but is of the world. And the world passeth away, and the lust thereof: but he that doeth the will of God abideth for ever" (1 John 2:15-17).
This is the perspective you need. Are you going the way of this world, which is indeed passing away in spectacular fashion, or are you striving to forsake lusts and sins and submit to the will of God, the law of God and the work of God?
God's work is a plane taking off from the disaster zone of this world, its societies and its wars. But it is not evacuating in shame; it is carrying the world's only hope: God's message! It is on a mission. If God is calling you (John 6:44), He is calling you to board it—not as a refugee, but as the crew.
Look up from the despair of this world. Heed the command of Jesus Christ: Watch and pray always that you might be accounted worthy to escape and to stand before God.
Has the major sign Jesus Christ gave of when He would return already been fulfilled?