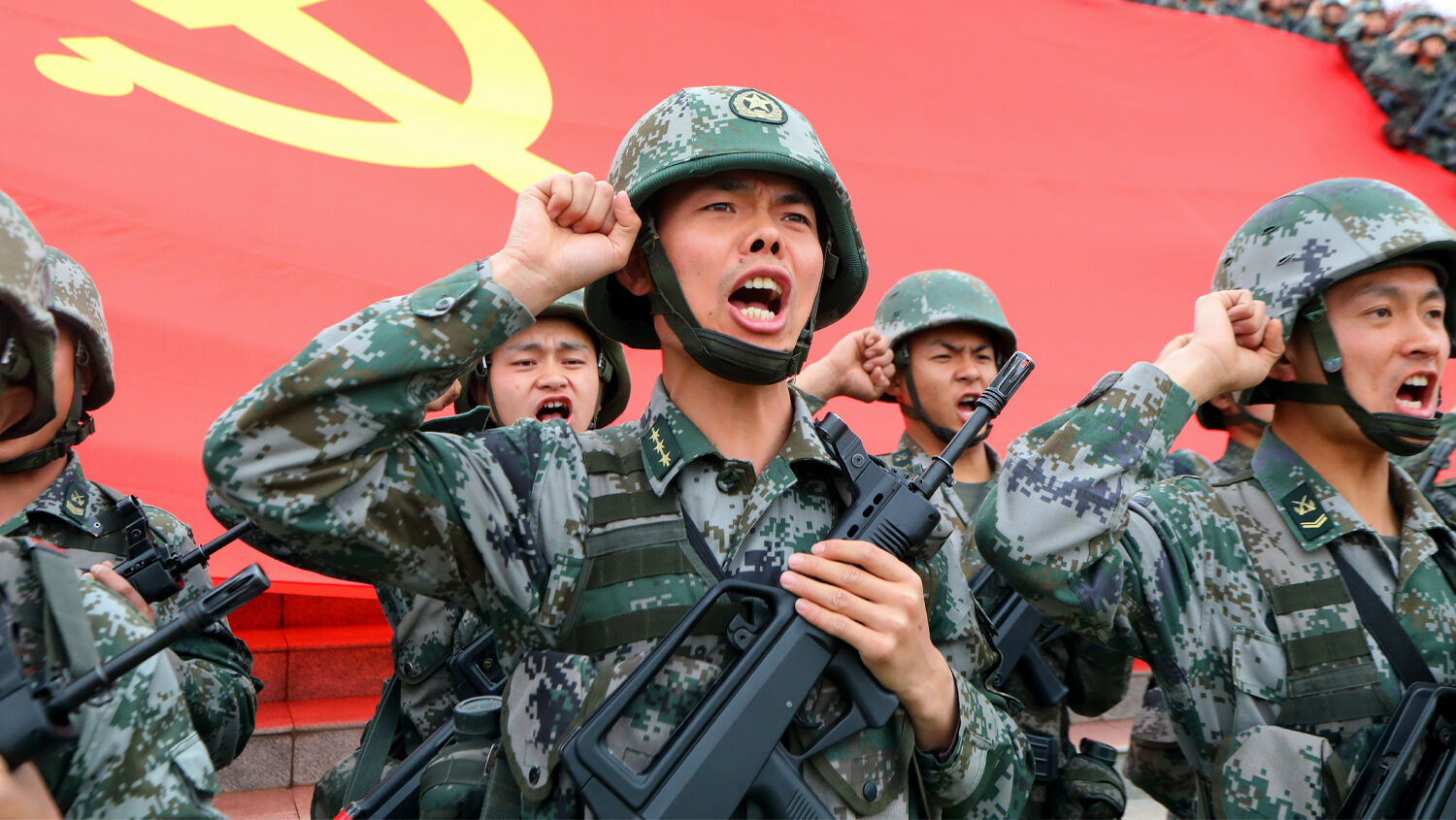 Canada Sends Millions in Foreign Aid to China Every Year
Why is Canada sending millions to Communist China?
A recent Department of Foreign Affairs Survey found that only 4 percent of Canadians are aware that their government sends millions of dollars of foreign aid to China every year. In 2020, the Canadian government sent out $6.5 billion in foreign aid; $14.2 million, or 0.2 percent, was allocated to China.
All of these millions were sent even while the Chinese government holds two Canadians in prison, former ambassadors Michael Kovrig and Michael Spavor. These two men were arrested only days after Huawei chief financial officer Meng Wanzhou was arrested in Canada in 2018. The National Post reports that 119 Canadians are currently in Chinese custody.
In 2019, the Canadian government sent a $41 million payment to the China-controlled Asian Infrastructure Investment Bank (aiib), which is only part of the $256 million it promised when it joined the bank in 2017. Canada is supposed to make the final two payments in March 2021 and 2022. This on average will cost Canadians $0.25 per day. This capital will be used by the aiib to support infrastructure projects in Asia, or in other words, fund China's leverage over Third World countries. But aiib contributions are separate from foreign aid.
According to the Canadian International Development Platform website, Canada sent the following amount of foreign aid to China:
2019 – $41.9 million
2018 – $7.1 million
2017 – $8.5 million
2016 – $1.6 million
2015 – $0.1 million
2014 – $9.1 million
2009 – $77 million (peak contribution in data set available)
China has the world's second-largest economy with a gross domestic product of $14.3 trillion. Why is Canada sending millions of dollars a year to China?
These foreign aid payments flow through various government agencies to various firms, groups and government organizations in China, which makes it difficult to determine what the funds are actually being used for. For example, in 2019, Environment Canada sent $5.8 million of multilateral aid to China. This means those funds were sent to an international organization or government group that favors development in that country. Additionally, Environment Canada sent $6.5 million bilaterally to China, and Environment and Climate Change Canada sent another $3.1 million bilaterally. Bilaterally means the donor selects the specific group that receives the money or has conditions on how it is used.
That is a total of $15.4 million sent from Canadian government agencies to private companies or government-controlled organizations for, we would assume, climate-change measures in China in 2019. The National Post reported that this money is being used to implement the Montreal Protocol, an initiative to reduce the amount of ozone-destroying chemicals put into the atmosphere. That same year, China was criticized for violating the Montreal Protocol (besides being marked as the largest polluter in the world).
Another example of how these funds may be used is the Canada Fund for Local Initiatives (cfli) being launched by the Canadian Embassy in China. This initiative funds local organizations in China that align with Global Affairs Canada's "thematic priorities." Here is a list of what the recipients need to be aligned with as listed from the Canadian government website:
gender equality and the empowerment of women and girls;
inclusive governance, including diversity, democracy, human rights and the rule of law;
human dignity, covering health, education and nutrition, including the response of local nongovernmental and not-for-profit organizations to coronavirus (

covid

-19) disease;
growth that works for everyone, including women's economic rights, decent jobs and entrepreneurship, investing in the poorest and most vulnerable, and safeguarding economic gains;
environment and climate action focusing on adaptation and mitigation, as well as on water management.
This is in conjunction with Canada's "Feminist International Assistance Policy to advance gender equality and the empowerment of women and girls as the most effective way to reduce poverty and build a more inclusive, peaceful and prosperous world."
The cfli has an average budget of $24.6 million per year for countries all over the world. This program was used in China in 2019, 2020 and 2021. Which groups received this money and how effective were they at promoting these themes? We will probably never know. Neither the Chinese government nor the Canadian government make these facts readily available.
However, this foreign aid is only the tip of the iceberg when it comes to Canada's economic and political subservience to China.
In 2014, the Conservative Harper government ratified the Agreement Between the Government of Canada and the Government of the People's Republic of China for the Promotion and Reciprocal Protection of Investments, which they thankfully shortened to fipa. The Trumpet originally reported on this agreement in 2014. According to an article at ThinkPol, this agreement gives Chinese companies in Canada the right to sue the Canadian government for "losses due to war, state of national emergency, insurrection, riot or other similar events." This may make the Canadian government liable for corporate losses due to the covid-19 pandemic. Statistics Canada showed at the end of 2018 there were $17 billion of foreign direct investments from China that may have incurred a loss.
Similarly, this agreement included the guarantee that Canada would build a pipeline from the Alberta oil sands to the British Columbia coast. In May 2018, Guardian published an article speculating that Prime Minister Justin Trudeau purchased an oil pipeline (that is not built yet) for $4.5 billion to avoid being sued by Chinese energy companies. The article states:
fipa notably allows Chinese energy companies to challenge local, provincial and federal policies or laws that interfere with their "right" to make a profit from energy projects. So any environmental regulations, or halted pipelines, or First Nations land claims, could be subject to lawsuits brought by Chinese corporate interests.
According to the agreement, these lawsuits can be done in secret tribunals and the Canadian government does not need to disclose them to the public unless an amount is rewarded. These lawsuits happen frequently around the world (such as Keystone XL suing the United States government for canceling the Keystone pipeline). The Guardian article also states:
By then, China was already investing heavily in the oil sands. In 2009, PetroChina bought a 60 percent interest in two undeveloped oil sands projects, containing an estimated 5bn barrels of oil. And in 2013, the Chinese state-owned cnooc purchased the third-largest Canadian oil and gas company, Nexen, for $15.1bn. China needs the oil to help fuel its industrial growth.
According to Reuters, cnooc received covid-19 wage subsidies from the Canadian government during the pandemic (as a reminder, cnooc is owned by the Chinese Communist Party). Bank of China, Air China and China Southern Airlines Co. also received wage subsidies.
China has also heavily invested in Canadian real estate. In 2018, the Chinese government forcefully took over the assets of Anbang, which owned billions of dollars' worth of real estate in Canada. According to Better Dwelling, these assets include:
The Bentall Centre, a landmark office complex in Vancouver, that went for just over a [billion]. Retirement Concepts, a senior care company in B.C. and Alberta, that also just happens to have a massive real estate footprint. The hsbc Building in Toronto, also known as 70 York Street. Last but not least, 777 Bay Street, whose largest client is the government of Ontario.
To add insult to injury, the National Post, Western Standard and Toronto Star have all reported that the Canadian Public Pension Plan has invested millions in Chinese companies (blacklisted by the U.S. government), including propaganda filmmakers and companies that produce components for Chinese warships and drones.
Can it get any worse? Yes.
In 2018, Prime Minister Trudeau invited the People's Liberation Army (pla) of China to Canada for cold-weather training at Petawawa, Ontario. The prime minister saw no issue inviting Communist troops inside of Canada and training them in winter warfare. Why would the pla need cold-weather training? Perhaps to use in Tibet, Nepal, India or Alaska.
The training was canceled, but it was only one of 18 different projects Canada undertook with the pla. Canada was also training Chinese military officers at the war colleges in Toronto and Kingston. The Liberal government backed away from such agreements when the story broke in late 2020.
Why has the Canadian government become subservient to China? Why does it continue to send millions of dollars to a brutal dictatorship? Why not keep the money in Canada or send it to a country that actually needs it?
This is a national crisis, and it is the fulfillment of Bible prophecy!
The Trumpet has reported on the Trudeau family's infatuation and admiration of Communist dictatorships. Please read Robert Morley's article "Like Father, Like Son." This helps explain Trudeau's unwillingness to confront China on any issue and his submission to its demands. Canada has also been systematically conquered by Communists internally. The professors, journalists, political leaders, and bureaucrats have all been educated by a Marxist education system, just as Herbert W. Armstrong warned in the 1950s!
The Canadian economy and government elites are so intertwined with China they have no choice but to appease the Communist Party. With only 4 percent of Canadians even knowing about the millions of taxpayer dollars being sent to China, the government is not being held accountable.
The February 2021 Trumpet magazine features an article by executive editor Stephen Flurry titled "Wake Up to the Threat From China," which explains how China's military, economic and cultural war against the West is fulfilling Bible prophecy. He wrote:
God repeatedly warned Israel against forsaking His law and looking to foreigners for prosperity, protection and guidance. Isaiah 2:6, for example, says that God "hast forsaken thy people the house of Jacob, because they be replenished from the east, and are soothsayers like the Philistines, and they please themselves in the children of strangers." America has committed the same sin. Rather than trusting God to bless and defend them, our people have recognized and traded with Communist dictatorships and even invited Communist professors from China and other nations to teach generations of young Americans and Britons. This has corrupted our youth, sapped our economy, and fatally weakened our nation. Americans' own naivety, greed and disloyalty have made us fatally vulnerable to sabotage by foreign nations.
Instead of trusting God, Canada has sold out to China and become beholden to a nation with ambitions to replace America as the next superpower. But the Bible explains what will happen to China and Canada in the near future. Please read our free literature Russia and China in Prophecy and The United States and Britain in Prophecy to understand where these world events are leading.