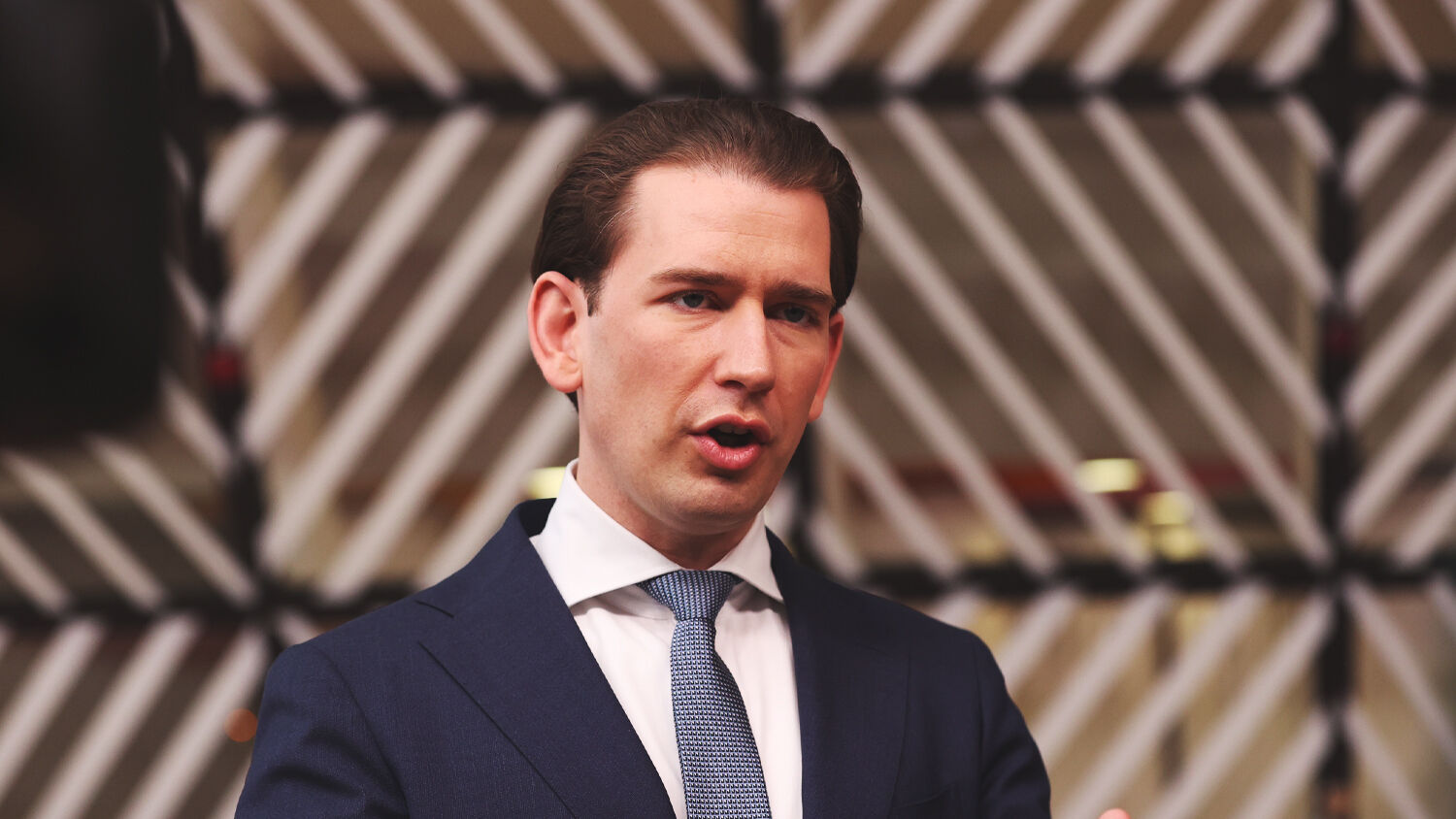 A Tragic Death, a Tough Response From Austria
The migrant crime situation in Europe is prophesied to escalate dramatically.
Austrian police arrested two Afghan men on June 29 after the body of a 13-year-old girl was found in Donaustadt, Vienna. The two men are suspected of abusing and killing the girl. Under Chancellor Sebastian Kurz, Austria has taken a tough stance against immigration and conducted strict deportations. Many consider the recent crime proof that his policies are needed.
"The cruel act that has been committed in Vienna makes me deeply concerned and angry," Chancellor Kurz wrote on Twitter (Trumpet translation throughout). "It is unacceptable that people come to our country, state that they are looking for protection and then commit cruel crimes. My deepest sympathy goes to the family of the girl!"
"I promise that we will do everything to ensure that the perpetrators are punished with the full force of the law. With me, there will never be a stop to deportations to Afghanistan and a softening of asylum laws towards delinquent asylum seekers!" Kurz promised.
The attack follows on the heels of a terrorist attack in Germany. On June 25, a young Somali man stabbed three women to death in downtown Wurzburg and seriously injured six others. The response from authorities was quite different from that of Austria. Bavarian State Premier Markus Söder warned that the Somali man should not be labeled "someone with a migrant background." It took four days before investigators officially reported they suspected an Islamist motive behind the attack.
Kurz, on the other hand, announced the very next day a crackdown on asylum seekers who commit crimes. After "such barbaric crimes," one "cannot go back to business as usual," he stressed. "I promise that we will do everything to ensure that the perpetrators are severely punished." He also condemned the reasoning of some who questioned if the crime was a result of the attackers being "traumatized." Kurz noted that such false tolerance portrays the perpetrators as the victims.
Kurz's tough stance in the refugee crisis had made him the most popular politician in Austria. Recent scandals have dampened that view. Nevertheless, people are willing to overlook corruption scandals when politicians deliver on their campaign promises. Prior to Kurz's rise to chancellor, Austria's far-right party, the fpö, was threatening to become the most popular party. Many Austrians clearly see the refugee crisis as one of the greatest threats Austria is facing.
Europe, as a whole, has shifted to the right during the refugee crisis. Many Europeans are more willing to accept authoritarian leaders who take previously unacceptable measures to prevent another crisis. Many in Germany who desire similar leadership have often been disappointed which led to the rise of the far-right and other extremist groups.
The Bible reveals that 10 authoritarian leaders will rise on the European continent to deal with these issues. Revelation 17:12-13 state: "And the ten horns which thou sawest are ten kings, which have received no kingdom as yet; but receive power as kings one hour with the beast. These have one mind, and shall give their power and strength unto the beast."
This speaks of a European superpower led by Germany. These leaders are prophesied to have the same mind. The common policies of the European Union mean European nations face similar challenges. The refugee crisis, in particular, is a crisis that all of Europe shares. With each terrorist attack, citizens demand stronger actions. Bit by bit, they accept more totalitarian tendencies.
In the end the Bible reveals that this mood change will enable the rise of "a king of fierce countenance" (Daniel 8:23). Trumpet editor in chief Gerald Flurry explains in A Strong German Leader Is Imminent that this leader will be invited in during a time of crisis (Daniel 11:21). "Given the atmosphere of crisis and the political climate in Germany today, we should watch for this prophecy to be fulfilled at any time!" Mr. Flurry noted in 2015. The 10 prophesied kings will then rally behind this leader to deal with the looming crisis.
Prophecies in Daniel 11 and Psalm 83 show that these leaders will unite to lead various military campaigns in the Middle East to stop the root causes of the refugee crisis. While the victims of terrorism cause many to mourn today, the situation is prophesied to escalate dramatically. Read "Germany, Migrants and Angela Merkel's Big Lie" to learn about Europe's domestic response and request a free copy of The King of the South to learn how Europe will eventually deal with the issues at hand.