Drug Cartels Are in Control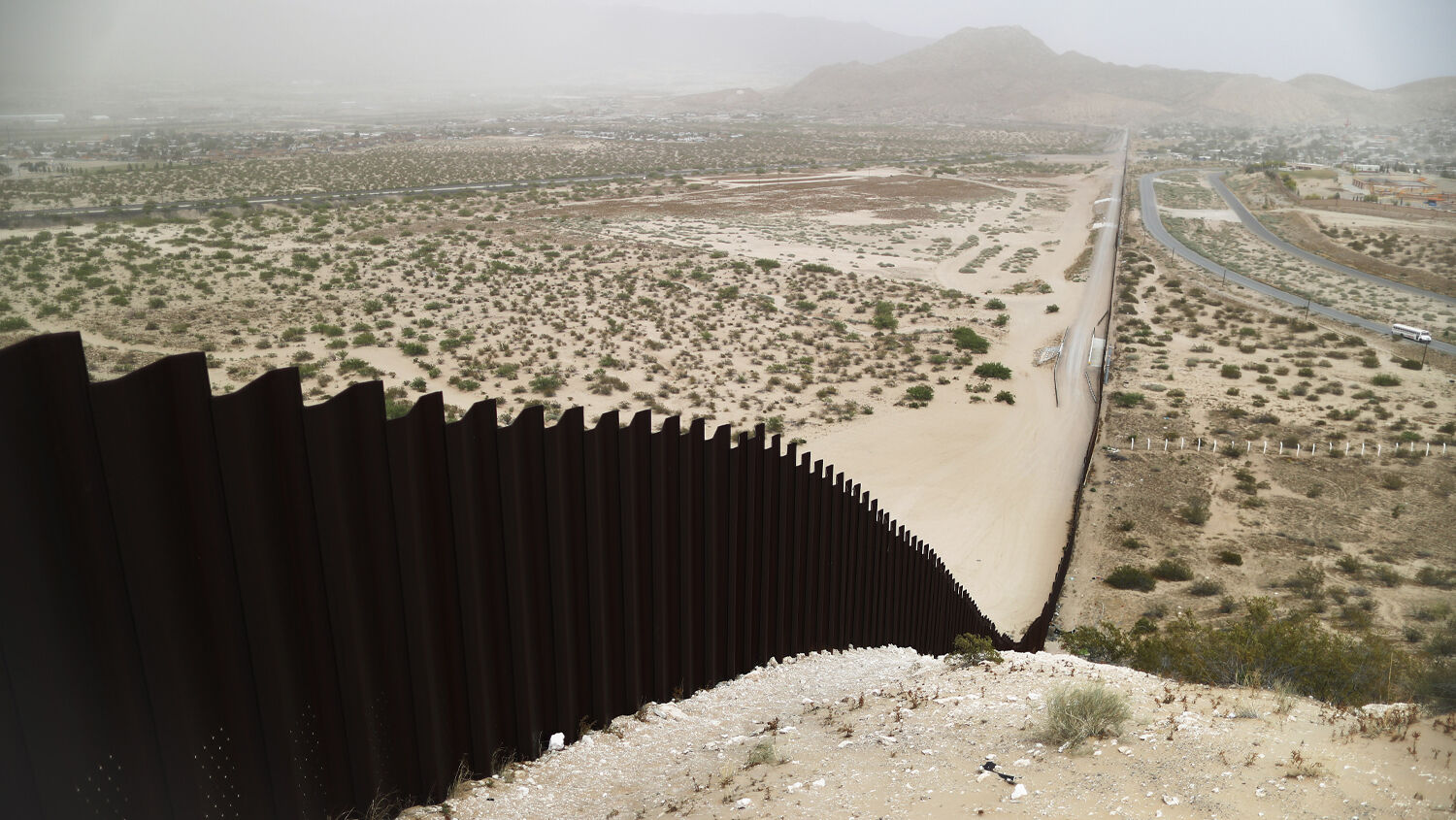 Drug Cartels Are in Control
Supposedly, the border between the United States and Mexico is controlled by the governments of the United States and Mexico. In reality, it is controlled by neither. According to retired U.S. Marshal Robert Almonte, drug cartels control "all of the activity" on the border.
Border Patrol agents say the majority of the single adults they apprehend are men who say they are looking for work such as picking produce, roofing and dishwashing. But an unknown number are also members of or being used by drug cartels.
"It used to be just smuggling drugs, but they're into everything …. You have what you call gatekeepers there that control everything," Almonte told Fox & Friends on April 1. "Cartels are heavily involved in human smuggling because they're making a lot of money. They've been doing that for a while, and now they've increased their activities there."
Drug cartels make an estimated $18 billion to $39 billion from drug sales in the U.S. each year, but a migrant crisis can really boost their smuggling revenue. "It's a boom for them—it's huge," Hidalgo County Sheriff J.E. Guerra told the New York Post. "Anywhere from $1,000 to $1,500 for every single body."
About 20 percent of Mexico's 760,000 square miles of territory are controlled not by the government of Mexico but by criminal cartels. So people should be concerned about Biden administration policies enriching and encouraging human traffickers. Unless America starts enforcing its immigration laws and sending illegal immigrants back to their home countries, thousands will pay cartels $1,000 to be smuggled across the border, where, if apprehended, they will be taken to a border facility that does not have enough beds for the people already there.
Stratfor analyst Peter Zeihan noted how the drug trade is a way for U.S. adversaries to attack America without starting a war. "[E]ven if every country in South America were run by anti-American governments, it would not overly concern Washington; these states, alone or en masse, lack the ability to threaten American interests … in all ways but one," he wrote in 2008. "The drug trade undermines American society from within, generating massive costs for social stability, law enforcement, the health system and trade." These "massive costs" to social stability, law enforcement and health care equal about 5 percent of America's gross domestic product, according to addiction psychiatrist Dr. Indra Cidambi.
Yet the strategic threats of the drug trade go beyond economic losses. As drug cartels turn Mexico into a failed state, they are posing a territorial threat to the United States. "In many regards, Mexico as a failed state would be a worse result for Washington than a hostile, united Mexico," Zeihan wrote. "A hostile Mexico could be intimidated, sanctioned or even invaded, effectively browbeaten into submission. But a failed Mexico would not restrict the drug trade at all. The border would be chaos, and the implications of that go well beyond drugs. One of the United States' largest trading partners could well devolve into a seething anarchy that could not help but leak into the U.S. proper" (ibid).
America's southern border is now a seething anarchy. And the most powerful leaders in America are making it worse.
In a sobering prophecy, God likens end-time Israel to a hedged vineyard. It has been protected to the north, south, east and west. But because of the people's sins, God warns, "… I will tell you what I will do to my vineyard: I will take away the hedge thereof, and it shall be eaten up; and break down the wall thereof, and it shall be trodden down" (Isaiah 5:5).
This description of a hedged vineyard fits no nation better than the United States. The U.S. is protected on the west by the world's largest ocean and the Rocky Mountains. It is protected on the north by the Arctic tundra and the friendly nation of Canada. It is protected on the east by the world's second-largest ocean and the Appalachian Mountains. It is protected on the south by the Chihuahuan Desert and the largely friendly nation of Mexico. Protected within these natural fortifications is the homeland, including the Mississippi Basin, the world's largest contiguous expanse of arable land.
But now the hedge on America's southern border is being taken away, from outside and from within!