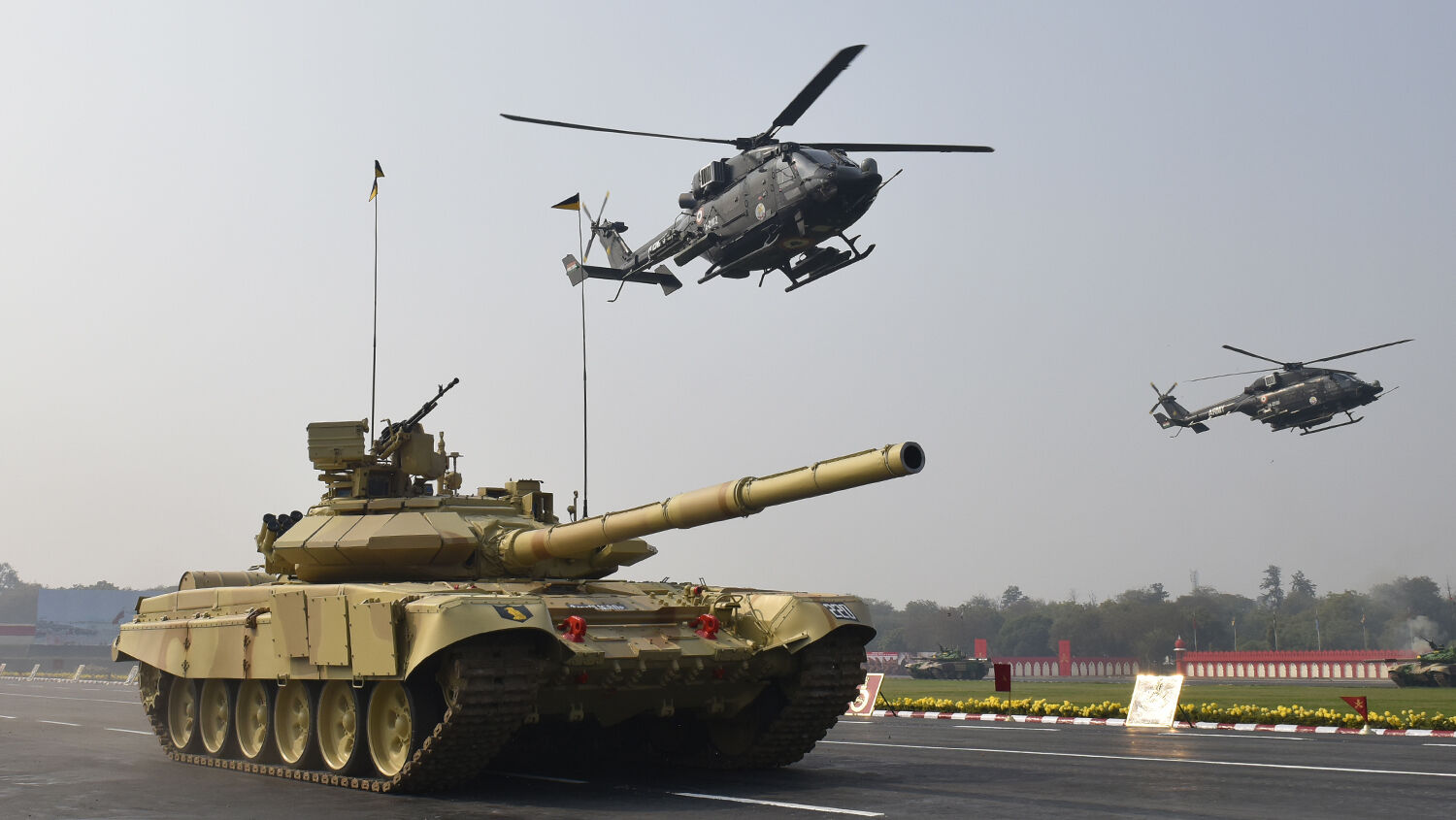 Is India No Longer Worried About War?
A close look at the numbers reveals a dogged determination to boost military power.
India announced on February 1 that its defense budget for 2021 will increase by only 1 percent, surprising analysts who anticipated a sharper increase because of mounting threats. But a closer look shows that India remains deeply concerned about war—and is spending in anticipation of it.
India has been embroiled in a violent dispute with China at the Ladakh border since last June. Thousands of soldiers, tanks and artillery were deployed to the border as a result. This came after Prime Minister Narendra Modi had declared a desire to modernize the military.
However, India's defense budget only rose from $47 billion last year to $47.4 billion this year. This fractional increase has, according to Bloomberg, cast "doubt" on India's seriousness about military investment and modernization. But a look at the budget details reveals Delhi's intent.
The majority of the budget used to be devoted to pensions, personnel, infrastructure and repairs. Now the allocations for these have shrunk, while the portion of the budget allocated for weapons purchases has soared by 18 percent.
This maneuvering is an impressive display of economic nous, allowing India to dramatically advance its weapons program at little extra cost.
India's defense minister personally thanked Mr. Modi for this massive increase, which marked "the highest ever increase in capital outlay for defense in 15 years."
It has already allowed India to acquire new and advanced equipment such as fighter jets, tanks, assault rifles, ammunition, spice-2000 bombs and anti-tank guided missiles from Russia. Continued hostilities with China almost guarantee the continuation of such military investments.
At present, much of the rising military spending among Asian nations is driven by fear of other Asian nations. India, for example, is spending more on defense mainly due to fear of China. But Bible prophecy shows us that soon these powerful Asian nations will end regional hostilities and join forces.
In the book of Revelation, the Apostle John warns of a gargantuan army, an alliance whose combined forces total 200 million men: "the kings of the east" (Revelation 9:16; 16:12). A companion prophecy in Ezekiel 38 gives details about the leader of this alliance, calling him "the prince of Rosh, Meshech, and Tubal" (Ezekiel 38:2; New King James Version).
In our September 2014 Trumpet issue, editor in chief Gerald Flurry explained that the names Rosh, Meshech and Tubal are all ancient names denoting Russia and its cities and capitals. And in his booklet The Prophesied 'Prince of Russia,' he writes that these prophecies in Revelation and Ezekiel "refer to 'the latter years'—the time we are living in now."
But what does this have to do with India? Mr. Flurry continues:
Ezekiel's prophecy says the Russian-led army will include "Persia, Ethiopia, and Libya …" (Ezekiel 38:5-6). … Ethiopia and Libya should be translated "Cush" and "Phut." Some of Cush and Phut migrated to African nations, but the rest settled in parts of India. The context of this passage shows that it refers to modern-day Indians (and perhaps Pakistanis) rather than Africans.

This is significant because India has a population of 1.2 billion people—plus an advanced nuclear arsenal! When you put India and Japan together with Russia and China, it is easy to see how an army of 200 million soldiers could be formed. With other Asian nations joining in, you quickly reach combined populations of 3.5 to 4 billion people! Under extreme circumstances like those described in these end-time prophecies, it is not hard to imagine 1 in 10 or 20 people going to war.
India's conflict with China at the Ladakh border has the nation concerned about war. And it is taking the necessary fiscal measures. Tensions between the two nations are high, and may rise even higher. But Bible prophecy shows that in the end, these nations will ally as part of "the kings of the east." To fully understand this alliance and the major role it will play in Bible prophecy for these "latter years," please request our free booklet The Prophesied 'Prince of Russia.'