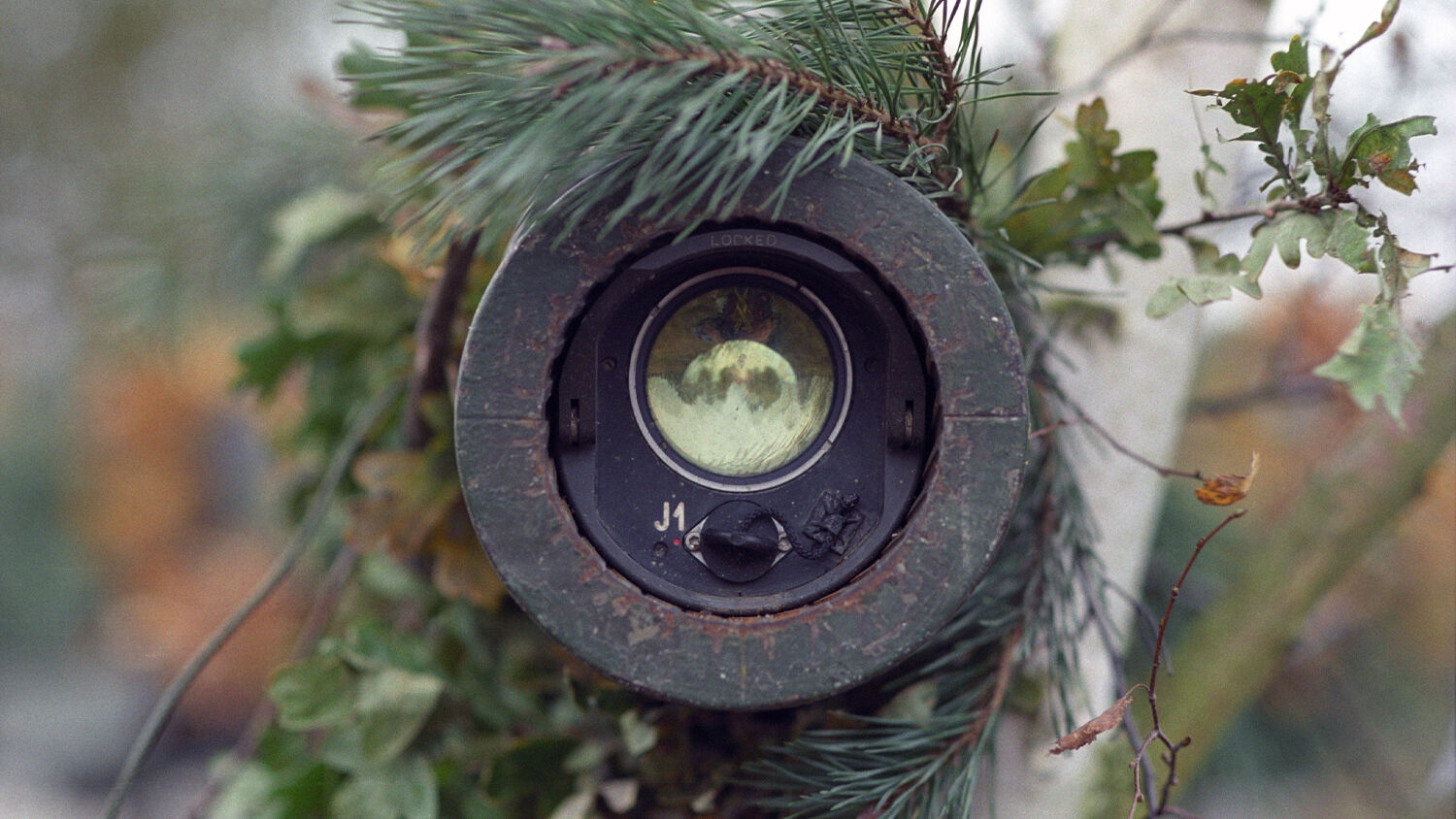 German Military Developing Laser Weapons With Rheinmetall and MBDA
Germany is building a military for the 21st century.
The German government has signed a joint venture with mbda Germany and Rheinmetall Waffe Munition to develop a laser weapon for use on boats. Rheinmetall wrote in its press release on January 28: "The contract is a logical continuation of the successfully tested functional laser weapon models of recent years and combines the experience gained to create one of the most ambitious projects in the field of laser weapon development in Europe" (Trumpet translation throughout).
mbda stated in 2019, "Compared to other countries, … our two companies possess extraordinary capabilities. Lasers offer new tactical possibilities on land, at sea and in the air. In partnership with the German Navy, we want to press ahead with this new technology." In February 2019, Rheinmetall successfully tested a laser weapon station.
"Lasers engage targets at the speed of light, with high precision and the lowest possible collateral damage," Rheinmetall stated. "[I]t is a new generation of defense systems." Laser weapons are considered a game-changer, enabling instant, high-precision strikes on specific components of the enemy target, leaving it defenseless yet intact.
A demonstrator with this capability is scheduled to be tested under near-operational conditions by the end of 2021. Doris Laarmann, head of Business Development Laser at mbda Germany, said: "The contract is an important step toward an operational high-energy laser system. Both companies will use their respective strengths to make the project a success for the German Navy. The demonstrator will test important topics such as the interaction of sensors, command/weapon engagement system and the effector, as well as rules of engagement on board the frigate."
Rheinmetall's newsletter stated that the company "has been an internationally renowned center of excellence for weapons and ammunition systems since the beginning of its more than 130-year history and has also been active in the field of laser weapon systems for many years."
German weapons manufacturers indeed have a long history. Most recently, they have been exporting weapons around the world, supplying wars abroad. But within that 130-year history, they have also supplied two world wars. Without companies like Rheinmetall, neither the German kaiser nor Adolf Hitler could have killed millions of people.
Yet Rheinmetall seems proud of that 130-year history.
These developments in Germany's weapons industry are striking when you consider its history. "Until the last 10 to 15 years, the Bundeswehr couldn't fire up a tank without being accused of starting World War iii," we wrote in "Forging a Superpower."
Many nations have weapons manufacturers. But what other nation has a history of starting massive wars like Germany? Consider that some of the bloodiest conflicts in history centered around Germany: the Thirty Years' War, the Wars of German Unification, World War i and World War ii.
Before World War i, Winston Churchill warned the world about trusting Germany. Many people didn't believe him. But notice what he wrote in his book World Crisis:
They sound so very cautious and correct, these deadly words. Soft, quiet voices purring, courteous, grave, exactly measured phrases in large, peaceful rooms.

But with less warning cannons had opened fire and nations had been struck down by this same Germany. … It is too foolish, too fantastic to be thought of in the 20th century.

Or is it fire and murder leaping out of the darkness at our throats, torpedoes ripping the bellies of half-awakened ships, a sunrise on a vanished naval supremacy, and an island well-guarded hitherto, at last defenseless?

No, it is nothing. No one would do such things. Civilization has climbed above such perils. The interdependence of nations in trade and traffic, the sense of public law, the Hague Convention, liberal principles, the Labour Party, high finance, Christian charity, common sense have rendered such nightmares impossible.

Are you quite sure? It would be a pity to be wrong. Such a mistake could only be made once—once for all.
Trumpet editor in chief Gerald Flurry commented on Churchill's warning, stating: "People were saying that Germany and the world were too civilized to plunge this planet into a world war. Then came World War i—the worst war ever. Then came World War ii, far worse, with the death of some 50 million people! … Germany had a history of striking down nations with little-or-no warning before World War i! Churchill knew its history."
Are we really so different today than those who were lulled by "soft, quiet voices." They too felt educated, sophisticated, part of a world that was too civilized for the barbarities of war. They too ignored, rationalized and accepted the rapid advancements of German military industries rolling massive quantities of powerful weapons off their assembly lines. And they suffered the consequences.
Even Churchill did not understand the one source that forecasts wars to come lifetimes in advance. Bible prophecy warns that another war is indeed coming. It will involve an even more powerful Germany, and far greater carnage than World War i and World War ii combined.
"And there are seven kings: five are fallen, and one is, and the other is not yet come; and when he cometh, he must continue a short space" (Revelation 17:10 ). The "one is" is a prophecy of Adolf Hitler's Third Reich, and its meaning was revealed to the late Herbert W. Armstrong. He lived through the rise and fall of Hitler's Nazi regime. After the war, Mr. Armstrong prophesied of the one that "is not yet come."
Under editor in chief Gerald Flurry, the Trumpet continues this warning. But as in Churchill's day, the vast majority of people are closing their eyes and ears to this truth and prefer to believe all is normal and all is well.
The Bible calls on people, calls on you, to make a different choice. To escape the coming catastrophe—when these weapons and so many others will be put to use, slaying millions—repent and turn to God!
"… As I live, saith the Lord God, I have no pleasure in the death of the wicked; but that the wicked turn from his way and live: turn ye, turn ye from your evil ways; for why will ye die, O house of Israel?" (Ezekiel 33:11). To understand why the Trumpet repeatedly warns about Germany, request a free copy of Winston S. Churchill: The Watchman, by Gerald Flurry. Perhaps many today have dismissed warnings of war because they inwardly long for peace. But only God can bring such peace.