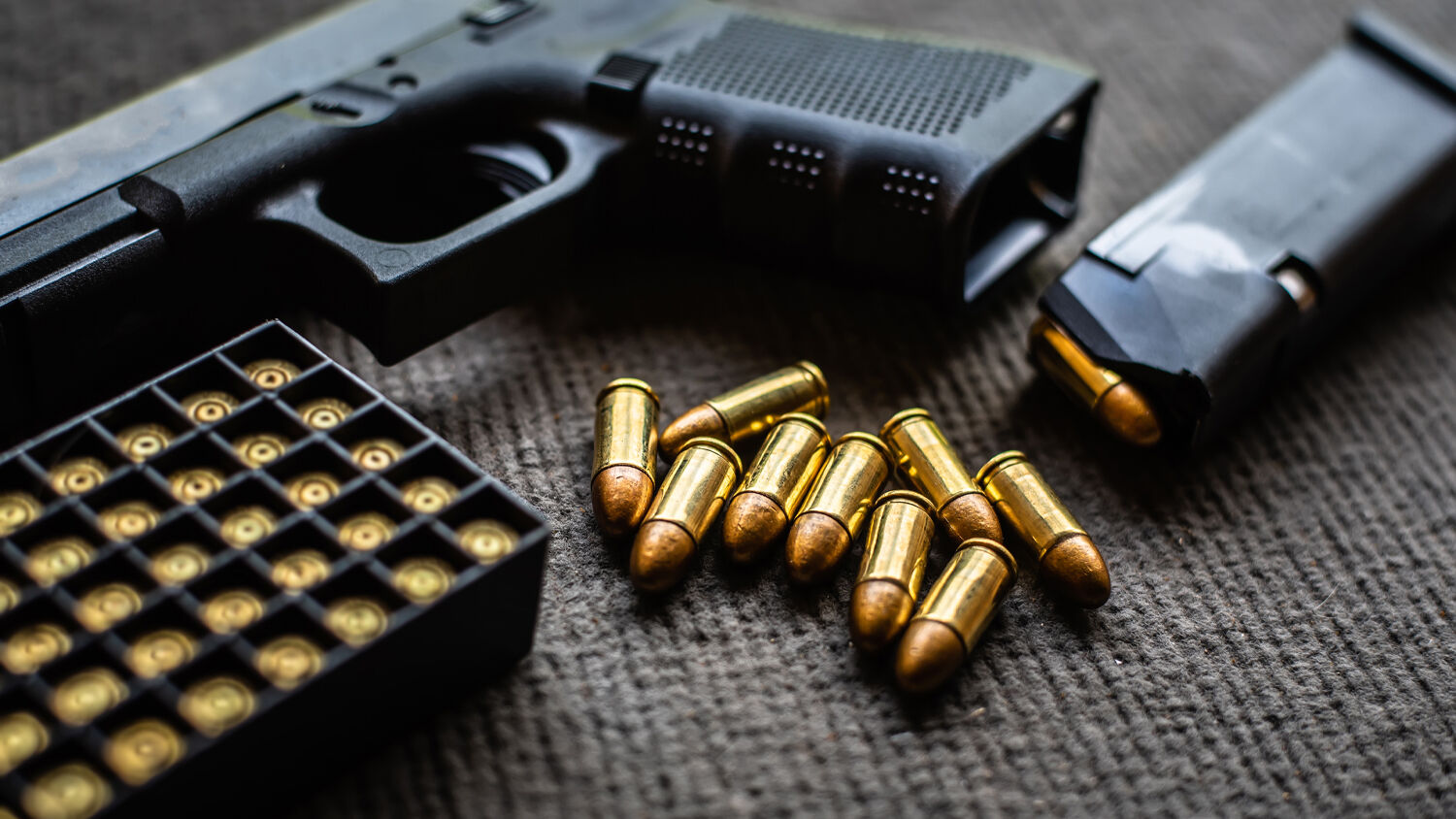 Prominent Election Attorney: Stock Up On Guns and Ammunition
Lin Wood: 'Better to be safe than sorry' with plenty of '2nd Amendment supplies.'
An attorney who has filed multiple lawsuits to overturn the United States presidential elections is calling on Republicans to stock up on guns and ammo. "Better to be safe than sorry," attorney Lin Wood posted to Twitter on December 13. "Make sure you have PLENTY of water, food, flashlights & batteries, candles, radio, 2nd Amendment supplies, & a plan to meet with leaders of your communities. Remember we only have 1 President at a time. Our leader is @realDonaldTrump, not Biden." This message came two days after the Supreme Court refused to hear a Texas lawsuit that could have overturned the election, and one day before the Electoral College voted to elect Joe Biden to the presidency.
President Donald Trump and his legal team have had more than 50 lawsuits dismissed by America's courts over the past month, yet he continues to press on in his quest to expose widespread voter fraud. In addition to the Supreme Court refusing to hear Texas's lawsuit, a Georgia court dismissed a joint lawsuit from Wood and former federal prosecutor Sidney Powell earlier this month. This lawsuit asked that Dominion voting machines be examined for evidence that they were used to tamper with vote tallies.
Both President Trump and his lawyer Rudy Giuliani are optimistic they can expose enough voter fraud to keep President Trump and his administration in office. But about half of Republicans believe the U.S. election was stolen by widespread voter fraud, and many are growing concerned there will never be another free and fair election in America again. These fears—along with concerns about covid-19—are prompting Americans to stockpile toilet paper, groceries, guns, ammunition and other supplies.
Even before the November 3 presidential election, usa Today polls indicated that half of all Americans were stockpiling food and other supplies. And Smith & Wesson's ceo said in a September call with investors that approximately 40 percent of its gun sales this year were going to first-time buyers. That indicates the people buying guns in 2020 are not doing so because they want to take up skeet shooting. They are concerned about pandemics, race riots, and the specter of civil war. Like Lin Wood, they feel it is better to be safe than sorry. So they stock up on water, food, flashlights, batteries and Second Amendment supplies.
Yet these stockpilers underestimate the potential severity of America's situation.
Trumpet editor in chief Gerald Flurry's cover story for the January 2021 Trumpet issue is titled "Why Donald Trump Will Remain America's President." It explains that President Trump will remain in office because of Bible prophecies in 2 Kings 14 and Amos 7. Please read this article if you have not already done so! God has placed President Trump in office to give Americans an unmerited amount of time to repent of the sins that are bringing down the nation. But if Americans do not repent, the nation will descend into civil war.
The late Herbert W. Armstrong explained in his landmark book The United States and Britain in Prophecy that the Anglo-Saxon peoples who settled the United States and Britain are the descendants of ancient Israel. This astonishing truth means that the Bible's end-time prophecies concerning Israel are primarily directed at the U.S. and Britain. This is key to understanding riots and political violence in modern-day America.
Some 2,500 years ago, God revealed a prophecy to a Jewish slave named Ezekiel. "Moreover he said unto me, Son of man, eat that thou findest; eat this roll, and go speak unto the house of Israel" (Ezekiel 3:1). This prophecy is addressed to "the house of Israel." But it was not delivered in Ezekiel's day, because the kingdom of Israel was already in captivity in Assyria. So, God had Ezekiel write down a message foretelling of a future time when famine and war would devastate the cities of a rebellious Israelite nation.
"Moreover the word of the Lord came to me, saying, Son of man, eat thy bread with quaking, and drink thy water with trembling and with carefulness; And say unto the people of the land, Thus saith the Lord God of the inhabitants of Jerusalem, and of the land of Israel; They shall eat their bread with carefulness, and drink their water with astonishment, that her land may be desolate from all that is therein, because of the violence of all them that dwell therein. And the cities that are inhabited shall be laid waste, and the land shall be desolate; and ye shall know that I am the Lord" (Ezekiel 12:17-20).
This passage describes cities being laid waste "because of the violence of all them that dwell therein." That means people are killing each other in a devastating civil war!
In Ezekiel 5, God reveals that one third of the nation's population will die from the pestilence, famine and violence that result from civil war. That equals 110 million people. Such devastation has never occurred in an Israelite nation from the time of Ezekiel until now, and it is not the type of calamity a gun can save you from.
Only divine protection can ensure you will not fall prey to the destruction described in these scriptures! To learn more about the many scriptural passages that reveal how God will protect those who remain loyal to Him, please read "As Gun Sales Rise, What Is Your Source of Protection?", by Joel Hilliker, and Jordan and God's Church in Prophecy, by Gerald Flurry.
It's better to be safe than sorry!