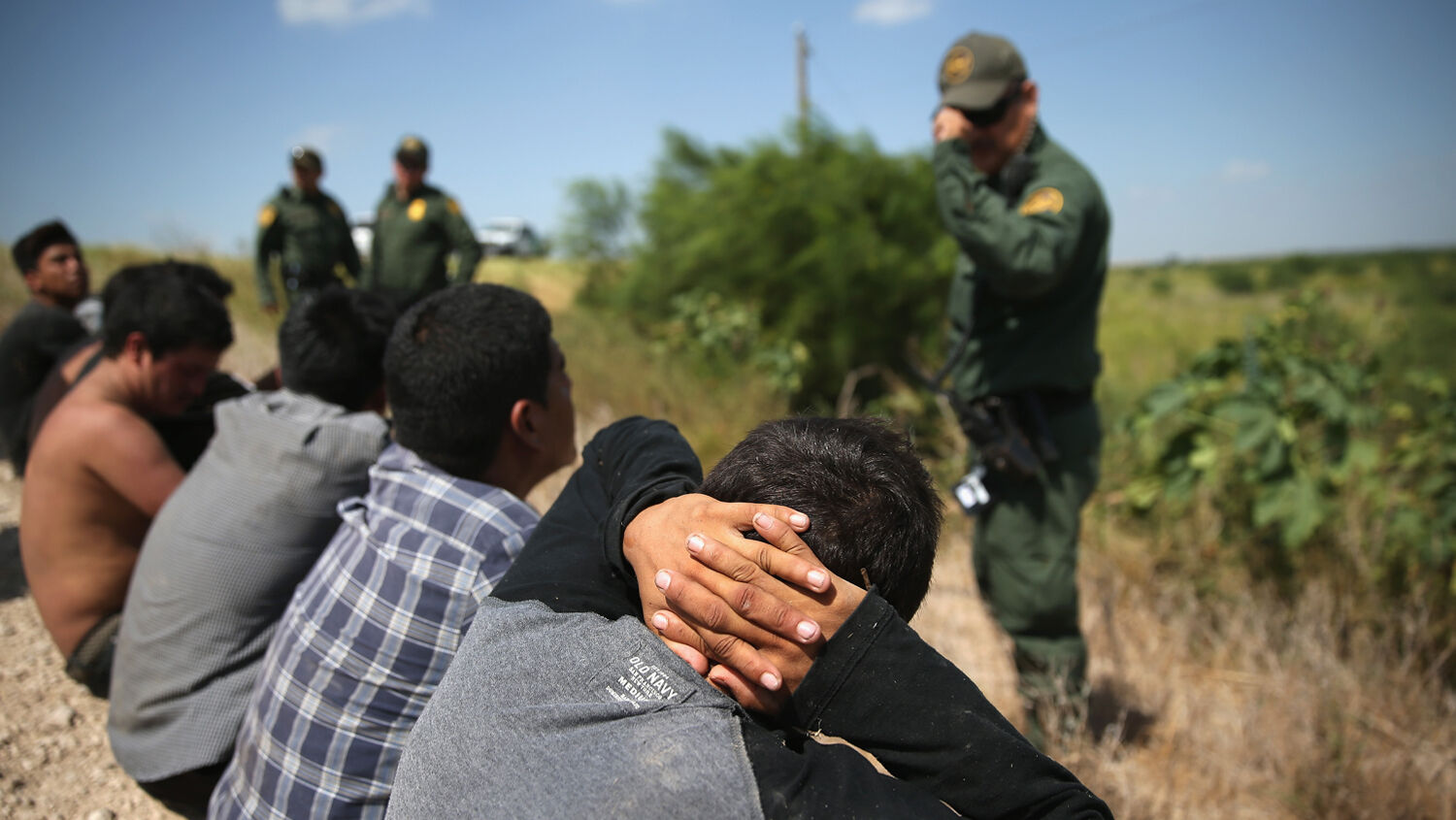 Illegal Border Crossings Surge in Anticipation of Biden Presidency
Caravans of foreigners headed toward the U.S. border are a harbinger of much bigger problems to come.
Now that people expect Joe Biden to be the next president of the United States, migrants from across Mexico and Central America are rushing toward America's border. According to U.S. Customs and Border Protection statistics released on November 19, authorities arrested more than 69,000 people crossing the border last month. That is a 21 percent increase from the previous month and the highest total of any October since 2005.
While these arrests happened before the U.S. presidential elections, acting Customs and Border Protection Commissioner Mark Morgan told Fox News that anticipation of more lenient immigration enforcement policies was contributing to a surge in illegal border crossings. "Anticipated shifts in policy are creating new pull factors," he said, referring to Biden's stated plans to reverse many of President Donald Trump's immigration policies.
The Trump administration is on track to start the new year with border arrests nearing 100,000 per month, a level higher than any month during Barack Obama's administration. Yet Biden has promised to reinstate protections from deportation for the roughly 650,000 people who arrived in the U.S. illegally as minors. And many Democratic Party activists are demanding that the government abolish immigration enforcement entirely.
The Department of Homeland Security reports that the number of illegal immigrants living in the U.S. grew from 11,590,000 aliens in 2010 to 11,960,000 aliens in 2015. But the government calculates these numbers by subtracting the number of legal immigrants from the total foreign-born population, as identified in Census Surveys. This data means nearly 12 million illegal immigrants are so confident they will never be deported that they are willing to fill out a Census Survey. Researchers from Yale University and the Massachusetts Institute of Technology have calculated that the actual number of illegal immigrants in America is between 16 million and 29 million.
The Trump administration has deported only just over 975,000 people over the past four years, so illegal migrants already know there is a good chance they can stay in America forever once they get here. And Democratic Party promises to enact even more lenient immigration policies only further encourages them.
With 130 million people, Mexico is the only country in the Western Hemisphere that could threaten U.S. dominance in North America. As Stratfor analyst Peter Zeihan pointed out in 2008, "In many regards, Mexico as a failed state would be a worse result for Washington than a hostile united Mexico. A hostile Mexico could be intimidated, sanctioned or even invaded, effectively browbeaten into submission. But a failed Mexico would not restrict the drug trade at all. The border would be chaos, and the implications of that go well beyond drugs. One of the United States' largest trading partners could well devolve into a seething anarchy that could not help but leak into the U.S. proper."
Without effective border control, Mexico's crime problems will seep into the United States.
Almost 3,500 years ago, Moses recorded God's promise to bless Israel for obedience and curse it for disobedience. One of the curses God said would come from disobedience was foreigners flooding into the land. "But it shall come to pass, if thou wilt not hearken unto the voice of the Lord thy God, to observe to do all his commandments and his statutes which I command thee this day; that all these curses shall come upon thee, and overtake thee …. The Lord shall bring a nation against thee from far, from the end of the earth, as swift as the eagle flieth; a nation whose tongue thou shalt not understand …. And he shall besiege thee in all thy gates, until thy high and fenced walls come down, wherein thou trustedst, throughout all thy land: and he shall besiege thee in all thy gates throughout all thy land, which the Lord thy God hath given thee" (Deuteronomy 28:15, 49, 52).
Herbert W. Armstrong explained in his book The United States and Britain in Prophecy that these verses and many others apply primarily to the end-time descendants of ancient Israel: the U.S. and Britain. The reference to Israel's "high and fenced walls" coming down is about open borders where foreigners flood into the land. Currently, the foreigners flooding across America's borders are from nations like Honduras, Guatemala and Mexico. But the Bible prophesies in other passages that foreign enemies from Europe will soon join their ranks.
Isaiah says the "strangers" within Israel will revolt and burn cities (Isaiah 1:7). And when this burning and anarchy get bad enough, a foreign military will take advantage of the chaos to invade. God calls Assyria "the rod" of His anger and "the staff" of His indignation (Isaiah 10:5). The United States and Britain in Prophecy explains that ancient Assyrians settled in modern-day Germany. It will ultimately be a German-led superpower that partners with Latin American nations to besiege and invade the United States.
Pointing to Bible prophecy, Mr. Armstrong wrote in 1956 that barely a third of Americans would survive this time of besiegement and invasion (Ezekiel 5:1-2). Then he explained what would happen to that remaining third: "And that surviving third will be uprooted from their homes—transported like cattle as slaves to Europe, and probably some to South America (the Germans are fast gaining dominance and control in South America)." As shocking as that sounds, the Bible makes clear that this is the punishment for failing to "hearken unto the voice of the Lord thy God, to observe to do all his commandments and his statutes."
To learn more about what is prophesied to happen to America in the near future, request a free copy of The United States and Britain in Prophecy. Caravans of foreigners headed toward the U.S. border are a harbinger of bigger problems to come!