Is God Able to Correct You?
What would work for our society—if only people would heed—will work in your life.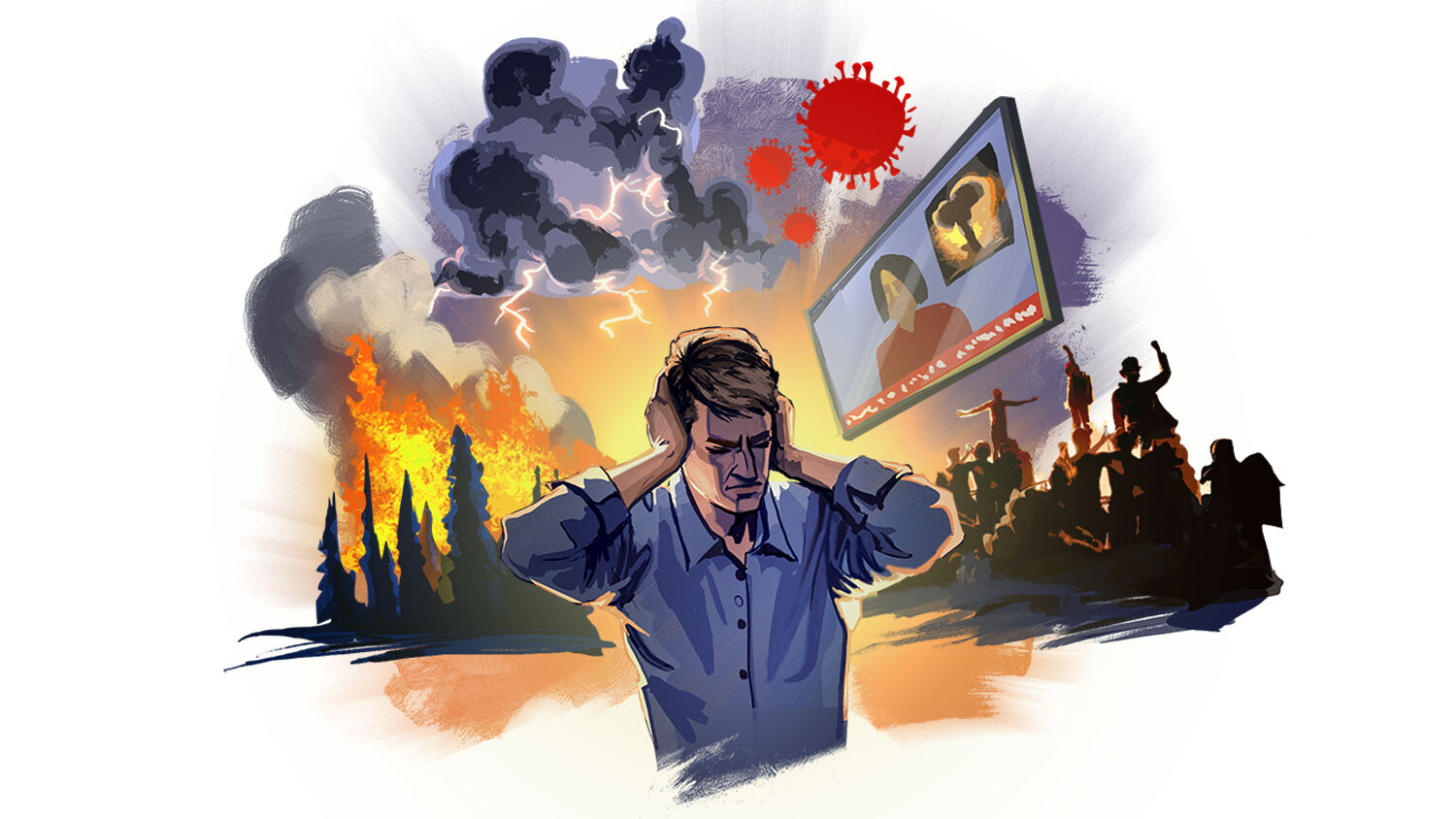 Is God Able to Correct You?
What would work for our society—if only people would heed—will work in your life.
As coronavirus, race riots, wildfires and curses descend, politicians, presidential candidates, media pundits and academics are proposing a wild range of solutions. Yet they all have one consistent theme: Whatever the problem, it is always someone else's fault.
Human beings of all ideologies are making a wreck of this world. Yet stunningly, we refuse to acknowledge our obvious failures. Instead, we keep doubling down on futile, rebellious, stubborn, willful, destructive behavior. Human nature hates to admit it is wrong. But if we never admit the truth, we can never solve our problems!
These are not just problems, they are curses. Yes, we are being cursed by God for our sins. And the curses will intensify until we acknowledge our sins and turn to Him.
God is correcting us, but we are resisting. The hardest thing for any person is to admit error and then to change. The carnal mind excuses mistakes, justifies itself, seeks escape. But this creates serious problems. Ultimately it leaves God no choice but to intensify the punishment. Jesus Christ said this attitude is about to cause "great tribulation, such as was not since the beginning of the world to this time, no, nor ever shall be" (Matthew 24:21).
The nations are ignoring this lesson. But you must learn it personally. You must accept God's correction and take responsibility for your sins. This is the single most important key to solving our problems—nationally and individually.
"For whom the Lord loveth he chasteneth, and scourgeth every son whom he receiveth" (Hebrews 12:6). We all need God the Father's correction. As long as God can correct you, He can perfect you. When you are uncorrectable, you jeopardize your relationship with God—and your eternal life.
"Now no chastening seems to be joyful for the present, but painful: nevertheless, afterward it yields the peaceable fruit of righteousness to those who have been trained by it" (verse 11; New King James Version). Trained comes from the Greek gymnazō, which means to exercise in a school of athletics; to exercise vigorously, body or mind. Paul is comparing God's correction to strenuous training that leaves you breathless, with sore muscles, but that did you good.
"Whoever loves discipline loves knowledge, but he who hates reproof is stupid" (Proverbs 12:1; Revised Standard Version). Acknowledge your own natural carnal resistance to God's correction. We all need a lot more correction than we think. Without God, human beings simply don't know how to solve their problems, individually or nationally. The good news is, the Creator of human beings, the source of solutions, is ready to help us—and our nations—if we will get down on our knees and ask Him to help us see our faults and turn from them. Pray for correction with mercy, like Jeremiah did (Jeremiah 10:23-24). It takes courage to pray this way, but courage is a virtue we all need.
Then accept correction in whatever form it comes. Don't resist it because you don't respect the person through whom it comes, for example. Be alert to correction from Bible study, conversations, the examples of others and the situations in which you find yourself. Correction is actually all around us, every day, if we will take advantage of it. God corrected Balaam through the mouth of an ass (Numbers 22:28-30), so He can give you correction from places and from people you don't expect. It depends on your attitude.
You are never too good or wise to receive correction. "Give instruction to a wise man, and he will be yet wiser: teach a just man, and he will increase in learning" (Proverbs 9:9).
For many, we may hear instruction or correction, and recognize that we need to change, but then go our way and forget. This leads to self-deception (James 1:22). You must be not only a "hearer" of the word but a doer.
The harder it is for God to reach you, the more He must chasten you to wake you up, to prod you to keep growing. "A reproof entereth more into a wise man than an hundred stripes into a fool" (Proverbs 17:10). Being uncorrectable is dangerous. It is because the world is uncorrectable that as tragedies mount, people only become more entrenched in sin! "He, that being often reproved hardeneth his neck, shall suddenly be destroyed, and that without remedy" (Proverbs 29:1).
"Correction is grievous unto him that forsaketh the way: and he that hateth reproof shall die. … [yet] The ear that heareth the reproof of life abideth among the wise" (Proverbs 15:10, 31). This is a matter of life and death!
Responding well to correction can be wonderfully healing. "Blows that wound cleanse away evil; strokes make clean the innermost parts" (Proverbs 20:30; rsv). God will use the lightest touch He can to set us right. If we are judging ourselves by God's Word and purging our sin, then generally God's chastening can be quite gentle. Because this world is uncorrectable, its chastening will be severe (1 Corinthians 11:31-32).
Realize the lesson that current events and all of human history are teaching you—and apply that powerful lesson in your life. Acknowledge your natural resistance to correction and stop fighting it. Pray for God to correct you in mercy. Accept correction from wherever it comes. Apply it when you receive it. Most importantly, love correction. It is God the Father preparing you for eternal life, purifying and perfecting you—and showing just how much He loves you.