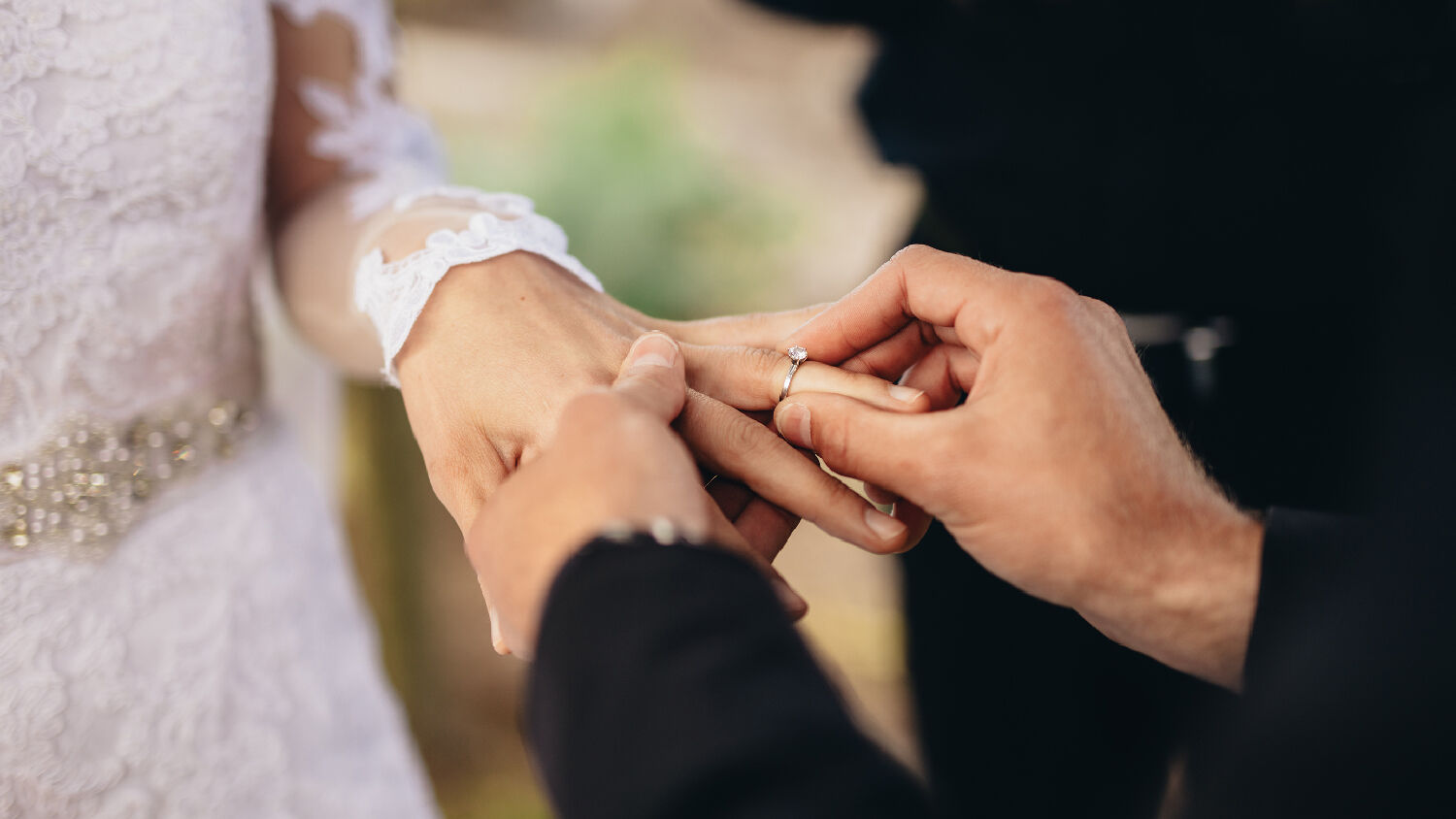 Marriages in Britain at Record Low
Is traditional marriage becoming a thing of the past?
Traditional marriages in Britain reached an all-time low in 2017, revealed an April 14, 2020, report from the Office of National Statistics (ons). It highlights a longtime trend that has brought radical changes to British society.
In total, 235,910 heterosexual marriages were registered in England and Wales during 2017. Compared to 1972, the number of marriages has fallen by 45 percent. This continues a gradual trend that began in the 1960s and '70s.
On average, marriage rates for younger people are falling. Those married before age 30 are now in the minority. The average age of marriage has gone up by 11 years since 1970. This may be a reflection of the increase in cohabitation before marriage. In 2017, a total of 88 percent, nearly 9 in 10 couples, cohabited before marrying.
Marriage is often put off, if it happens at all. Of those born in 1930, 81 percent of men and 89 percent of women were estimated to have been married by age 30. For those born in 1967, this fell to 49 percent and 63 percent, respectively. Of men born in 1987, less than 1 in 4, or 23 percent, married by age 30. The trend was the same for women, with less than a third, or 32 percent, married by age 30.
Fewer marriage ceremonies than ever are religious. In 1900, 85 percent of all marriages incorporated religious ceremonies. By the late 1970s, this fell to 49 percent. Since 1992, nonreligious ceremonies have outnumbered religious ones every year. In 2017, only 23 percent of newlyweds—less than 1 in 4—had a religious ceremony.
The ons report makes clear that Britain's societal landscape has changed dramatically.
"Is marriage on the way out, after all these generations and centuries? Is the home, and family life, to disappear from human society?" asked Herbert W. Armstrong in his free booklet Why Marriage—Soon Obsolete?
The answer goes beyond what most consider when they think of marriage. To find it, one must turn to the most time-tested source of guidance on marriage: the Bible.
"And God said, Let us make man in our image, after our likeness: and let them have dominion over the fish of the sea, and over the fowl of the air, and over the cattle, and over all the earth, and over every creeping thing that creepeth upon the earth. So God created man in his own image, in the image of God created he him; male and female created he them" (Genesis 1:26-27).
Why did God make mankind in His own form and shape and give them marriage—a relationship totally unique to human beings? Mr. Armstrong wrote:
Were it not for the very fact that we were created in God's very likeness, with the very purpose of being born of God—born into God's own Family—the marriage institution, giving us the experience of family life, would never have been ordained. If we were mere animals, developed by evolution, marriage would never have existed.

Human men never did think out, devise or institute the relationship of marriage, with family and home life. Marriage was ordained by God—not by man. It is governed by the laws of God—and man has no jurisdiction over it, in God's eyes.

God is a Family!
Mr. Armstrong went on to explain the real purposes of marriage, such as how it pictures the marriage of Jesus Christ to the Church (Ephesians 5:23, 27, 32). All of this points to a future for mankind so wonderful it can be hard to even believe. But it is real. You cannot afford to take it lightly.
To learn God's views on marriage, and how it points to the incredible future of every human—to enter God's own Family, request your free copy of Why Marriage—Soon Obsolete?