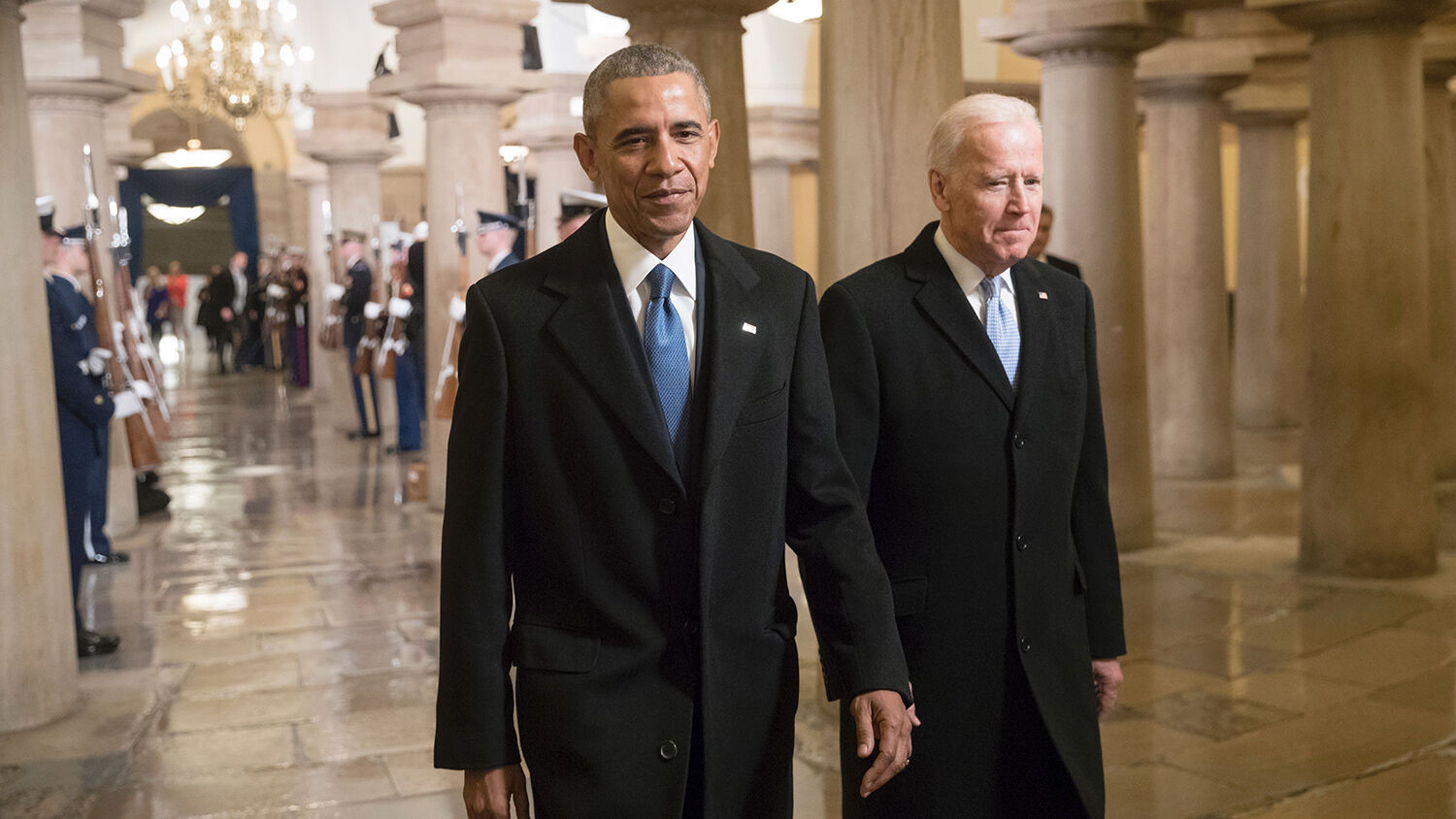 'Deep State' Endorses Joe Biden
Former U.S. President Barack Obama and more than 140 of his spies are trying to select the next president.
Democratic Party officials are coalescing around former Vice President Joe Biden as a so-called moderate alternative to Sen. Bernie Sanders.
In the lead-up to the Super Tuesday presidential primaries on March 3, people were betting there was a 57 percent chance that Senator Sanders got the Democratic nomination. Then, in a dramatic comeback, Biden won 629 delegates on Super Tuesday. This victory gave Biden an 84-delegate lead over Sanders; almost assuring that he will become his party's 2020 nominee.
But Biden did not engineer his comeback by himself.
People close to former U.S. President Barack Obama told nbc News that Obama spoke with Democratic presidential candidate Pete Buttigieg on March 1, the day he dropped out of the race. After speaking with Obama, Buttigieg traveled to Dallas and endorsed Joe Biden. Many saw this endorsement as a signal that Obama favored Biden over Sanders. Democratic presidential candidate Amy Klobuchar dropped out of the race on March 2 and endorsed Biden for president on the same day Buttigieg issued his endorsement.
Former National Security Advisor Susan Rice and former Central Intelligence Agency Director John Brennan also endorsed Biden that day, while former Federal Bureau of Investigation Director James Comey waited till the following day.
After Biden won the Florida primary, 148 former spies, cia station chiefs, diplomats and other officials (including former Director of National Intelligence James Clapper) endorsed Biden in a written statement posted to thesteadystate.org.
The "steady state" is a politically correct term referring to a group of unelected bureaucrats, military leaders and intelligence agents that many conservatives refer to as the "deep state."
Democratic insiders have told Axios news that Biden wants to staff his administration with former Obama administration officials, including former National Security Advisor Susan Rice, former Deputy Attorney General Sally Yates and former Secretary of State John Kerry. He has also said that he would like to appoint Barack Obama to the Supreme Court and have former First Lady Michelle Obama be his vice president. Since it looks like Michelle Obama may not be interested in that position, however, Biden is reportedly discussing other vice president options with Barack Obama.
It is relatively unusual in American politics for a presidential candidate to rely so heavily on the advice and council of a former president. The 22nd Amendment to the U.S. Constitution prevents Obama from running for a third presidential term, but his inner circle is rallying around Biden in a similar way to how Russian President Vladimir Putin's inner circle rallied around Dmitry Medvedev in 2008 (when Russia's Constitution forbade Putin from a third consecutive presidential term). Many Americans are concerned about rumors that the 77-year-old Biden may be near senile, yet deep state officials endorsing Biden may prefer a senile president who is no threat to their agenda.
Obama, Biden, Brennan, Comey, Rice, Yates and Clapper all colleagues took part in a Jan. 5, 2017, White House meeting to discuss how to use an unverified dossier of propaganda, paid for by the Hillary Clinton presidential campaign, to illegally obtain a warrant to spy on the Trump campaign. After President Donald Trump took the oath of office, this dossier was used to launch a Special Counsel investigation into unverified claims that Trump colluded with the Russians to rig the 2016 presidential election. When the investigation found no evidence that Mr. Trump committed a crime, the Democrats launched impeachment proceedings against him on the charge that he allegedly pressured the president of Ukraine into investigating Biden's role in the investigation. Now that the Senate has acquitted President Trump of any wrongdoing, this same group of colleagues is pulling strings to put Biden in the White House.
This type of behind-the-scenes maneuvering goes beyond political partisanship. The Obama administration is attempting to use the powers of the "steady state" to influence elections.
"[T]hese agents are somehow convinced that their job is to overturn America's last election and destroy the president," wrote Trumpet editor in chief Gerald Flurry in "America Has Been 'Fundamentally Transformed.'" "They are focusing all their attention on hunting for crimes so they can bring him down and overthrow the government! That is a counterintelligence invasion—and it has unfolded right before our eyes. And it all revolves around former President Barack Obama! That must be our focus."
The late Herbert W. Armstrong explained in his landmark book The United States and Britain in Prophecy that the English-speaking peoples who settled the U.S. and Britain are the descendants of ancient Israel. This astonishing truth means that the Bible's end-time prophecies concerning Israel are primarily directed at the United States and Britain.
One of these end-time prophecies foretells a time when God will use a human leader to temporarily save Israel from being completely destroyed. "For the Lord saw the affliction of Israel, that it was very bitter: for there was not any shut up, nor any left, nor any helper for Israel. And the Lord said not that he would blot out the name of Israel from under heaven: but he saved them by the hand of Jeroboam the son of Joash" (2 Kings 14:26-27).
Many people believe that if Hillary Clinton had won the 2016 presidential election, the deep state officials who are currently supporting Biden would have been able to continue running the country behind the scenes, thus ending our constitutional republic. The only reason this did not happen is because God showed mercy on the nation and raised up a flawed human leader to expose the deep state. Now that they have been exposed, many of these leaders are no longer hiding their agenda. Instead, they are listing their names on thesteadystate.org and advocating for the triumph of technocracy over constitutionalism.
Millions of Americans are waking up to the threat that this sprawling network of deep-state departments presents to the nation, but they still do not understand the root causes behind the crisis. The Bible reveals that the serious problems in America's government are not caused by one man or a group of government officials. Ultimately, they are caused by the sins of the American people as a whole (Isaiah 1:4-7). Only repentance by the people can prevent the sickness in America's government from escalating into full-scale revolution and war.
You can learn about the spiritual cause of the corruption inside the federal government in Mr. Flurry's editorial "America Has Been 'Fundamentally Transformed'" and in his free booklet America Under Attack.