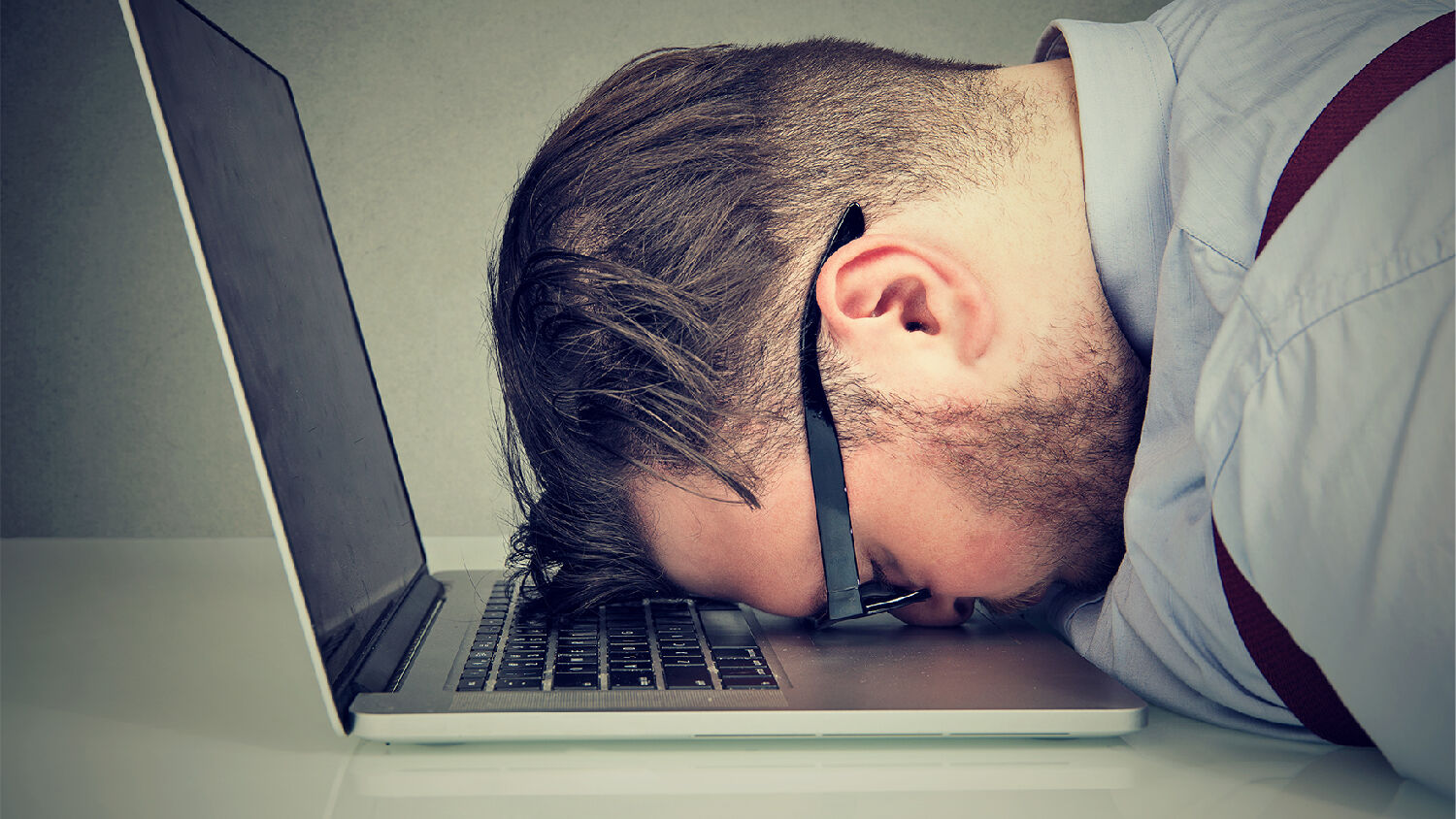 Most Americans 'Troubled' by Media
As the media becomes more and more divisive in its reporting, it is taking down the nation with it.
A Bospar poll released on September 9 found that most Americans are "troubled" by the state of America's media.
The study, which polled 1,010 American adults, found that more than 95 percent were "troubled by the current state of media," and 67 percent believed that journalistic ethics will be worse during the 2020 presidential election.
Among the top causes for concern were left-wing agendas (34 percent), celebrity opinions (36 percent), lying spokespeople (48 percent), and reporting gossip (49 percent). But chief among these concerns is fake news—53 percent.
Fake news has come into the spotlight as never before in the last few years. This is primarily because the news media has never been so united in wanting to tear down a single individual as it has been during the presidency of Donald Trump. President Trump has fought back, accusing the media of spreading "fake news."
In some cases the media has openly admitted to opposing President Trump. In August 2016, New York Times media columnist Jim Rutenberg wrote, "If you view a Trump presidency as something that's potentially dangerous, then your reporting is going to reflect that. You would move closer than you've ever been to being oppositional." And the article's title says it all: "Trump Is Testing the Norms of Objectivity in Journalism."
Since Trump's election, we have been inundated by stories of Russian collusion. U.S. Special Counsel Robert Mueller spent two years investigating these allegations and found no evidence. Likewise, Federal Bureau of Investigation lawyer Lisa Page, who started the investigation before handing it over to Mueller, admitted in May 2017 that after nine months of investigations, "it still existed in the scope of possibility that there would be literally nothing" to verify Trump-Russia collusion.
So now that that story has also fallen flat, brace yourselves for a new approach: "racism, racism, racism." The New York Times is leading the way with this new angle. Executive editor Dean Baquet said at a staff meeting that their paper needed to "regroup, and shift resources and emphasis to take on a different story. … It is a story … that requires imaginative use of all our muscles to write about race and class in a deeper way than we have in years." One of the employees at the meeting took it a step further, saying, "I just feel like racism is in everything. It should be considered in our science reporting, in our culture reporting, in our national reporting. And so, to me, it's less about the individual instances of racism, and sort of how we're thinking about racism and white supremacy as the foundation of all of the systems in the country." The wrong foundation will always lead to the wrong conclusion—in other words, more fake news.
Meanwhile a huge number of Obama-era officials, including the former president himself, now work for the media. Barack Obama, along with Silicon Valley, had conservative sites and opinions censored on Google, Twitter and YouTube.
"When you look at perceptions of ethics in journalism … those aligned with the Democratic Party are significantly more likely to consider national journalists/anchors/reporters ethical, when compared to those aligned with the Republican Party or other minor parties," said Gabrielle Ayala, principal of Propeller Insights, a collaborator in the Bospar poll. "This is no surprise, given the current battles being waged by all groups in politics and the media to control the narrative and position themselves as the bearers of truth."
The same Bospar study also asked what those polled believed were the major impacts of unethical journalism. Sixty-four percent said that it creates division and partisanship, 63 percent said that it fuels inaccuracies, 60 percent believed it incites hate, and 57 percent said it creates fear.
They are exactly right: Fake news is dividing America. And a house divided against itself cannot stand.
For more than two decades ago, Trumpet editor in chief Gerald Flurry has offered a dire warning: "Television network news is headed in a very dangerous direction. It can only end in disaster."
In 2002, he warned:
A wrong spirit has entered the newsroom …. They cease being honest, objective journalists and become hateful and contemptuous of other people's views. … The more power they get, the more dangerous they become. Such a spirit deeply divides our people. … Can any democracy survive such a diseased condition? … Either we correct ourselves now, or the harshest events imaginable will do it for us! This is not a subject to take lightly. The survival of our freedom is at stake.
Nearly two decades since these statements were made, we can see the reality of this as never before, and it was prophesied to happen.
"None calleth for justice, nor any pleadeth for truth: they trust in vanity, and speak lies; they conceive mischief, and bring forth iniquity. … In transgressing and lying against the Lord, and departing away from our God, speaking oppression and revolt, conceiving and uttering from the heart words of falsehood. And judgment is turned away backward, and justice standeth afar off: for truth is fallen in the street, and equity cannot enter. Yea, truth faileth …" (Isaiah 59:4, 13-15).
In the first chapter of Isaiah, God says that America is "laden with iniquity," and because of this, "[y]our country is desolate, your cities are burned with fire: your land, strangers devour it in your presence, and it is desolate, as overthrown by strangers" (verse 7). In other words, because of this country's many sins, civil war is about to ravage our cities. The lies and hatred bound up in fake news are tearing this country apart.
It takes such correction to cause the nations to repent and turn back to God. Only once our nations have been brought to this point will God be able to educate them, leading to a time when the whole "earth shall be full of the knowledge of the Lord" (Isaiah 11:9). God says that His "word is truth" and "the truth shall make you free" (John 17:17; 8:32). Finally the whole world will be set free from the lies and division and hatred that fill it today.
To learn more about today's media corruption, read "'Fake News' and the Shifting Media Landscape," by Jeremiah Jacques.