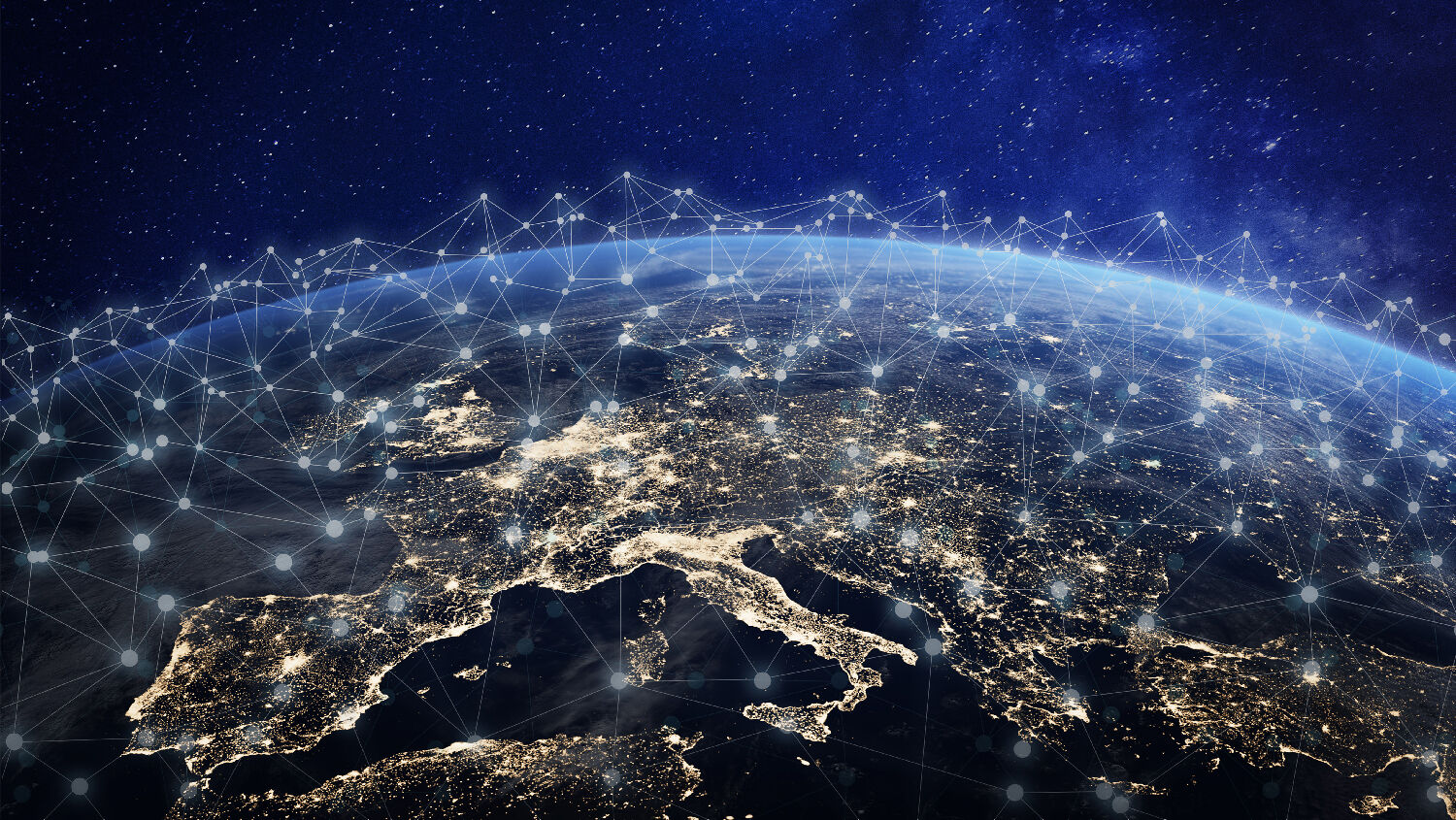 EU Prepares New Centralized Internet Law
Unelected officials will soon increase censorship on major social media platforms.
The European Union is drafting a new law that would further regulate Internet content, reported German-language digital culture news website Netzpolitik on July 16. Called the Digital Services Act, it aims to replace the outdated commerce directive of 20 years ago with an updated and legally binding version. Financial Times said it would be the "first of its kind globally" to cover such a broad range of digital platforms, and it would "target all parts of the tech sector."
The new rules would allow unelected EU officials to censor illegal content on platforms like Google and Facebook, as well as cloud competing services, data storage services and Internet service providers.
Most striking is the way the Digital Services Act is organized. EU nations would lose control of the Internet laws their own governments have created, becoming subservient instead to a centralized EU committee.
Large social media sites would be subjected to the EU's mandatory "notice and take down" rules, forcing them to remove within an hour anything the EU dislikes. "Hate speech," notorious for its broad definition, would be outlawed and punishable at a whim. Any advertising deemed to be "political" in nature would also be subject to EU rules.
This law is being designed to reclaim the powers of enforcement that the General Data Protection Regulation granted to national governments and puts them solely in the hands of EU-level lawmakers.
Soon, overarching EU-wide laws will force every member nation to adhere to the same rules. It started at the national level, with "big member states, such as Germany, France and the UK, [forging] ahead with national legislation to target hate speech and illegal content," wrote the Financial Times.
The Digital Services Act "suggests a centralized EU tech regulator with the power to enforce rules," continued the Financial Times. This will give advantages to European companies at the expense of international ones, especially American giants like Google and Facebook. It will streamline matters for businesses, making it easier for them to operate across multiple EU nations. But once again, this benefit comes at the cost of national sovereignty.
Europe's digital enforcers are having greater success than ever in forcing their rules on Big Tech companies, according to a study by the European Commission. In December 2016, Facebook removed 28 percent of content deemed illegal under EU law within the requisite 24-hour period. By December 2018, Facebook removed 82 percent of EU-flagged content within 24 hours. Likewise, Twitter removed 19 percent in December 2016 and 43.5 percent in December 2018.
According to the Financial Times, these laws are "a new rule book designed to overhaul how the EU treats tech companies and equip [unelected officials in] Brussels with sweeping legal powers to regulate hate speech, other illegal content and political advertising for the first time, according to officials."
Removing illegal content, hate speech and extremism sounds good. In reality, these are broad categories that the EU can use to subjectively enforce political agendas.
During EU elections, officials scoured social media for election meddling. This could also be used as a tool for mainstream political parties to blame other factors for their declining popularity, while at the same time seeking greater influence over the public.
Hate speech on social media is a genuine problem. But there is a darker and little-noticed side to Europe forcing its own rules on the World Wide Web.
"The reality is that it isn't tech companies, broadly, that the government is concerned about—it's a very small number of specific big platforms," a legal officer belonging to Global Partners Digital told IT Pro.
It is no coincidence that these specific platforms are not European.
"Through various pieces of legislation, the EU now has extraordinary influence in the homes of Internet users and within every corporation and government on Earth," wrote Trumpet editor in chief Gerald Flurry in the July 2019 issue. "The EU is waging a campaign of technological imperialism, and most people don't even know it! …
"We must put this issue in the context of Bible prophecy and history. The German-led EU is behaving the way the Holy Roman Empire has always behaved. Germany is once again seeking to impose its will on the world."
Even if you do not live in Europe and don't expect to be affected, you need to understand where European regulation of the Internet is leading.
Germany is leading Europe and will succeed in forcing its will on the Internet. But this is just a precursor to Germany forcing itself on the world in an even more direct way.
Europe's desire to dominate the Internet points to biblical prophecies about a resurrection of the Holy Roman Empire. To get the biblical and historical context of these events, read "Germany Is Taking Control of the Internet," by Mr. Flurry, and request a free copy of our book The Holy Roman Empire in Prophecy.