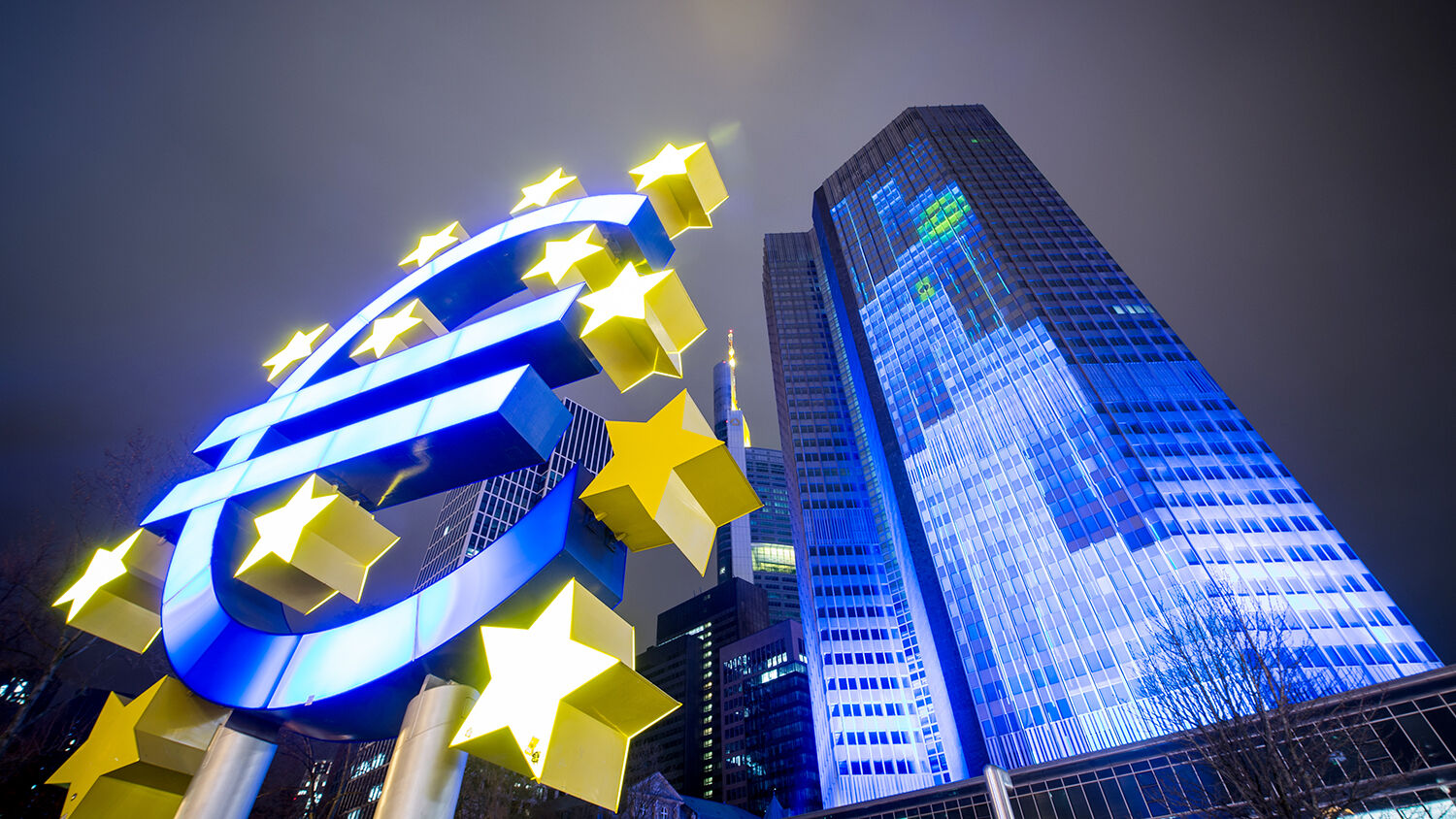 Guttenberg's Advice for Europe's Businesses
With Spitzberg Partners, Guttenberg prepares Europe for a complex world order.
Having an international business has never been easy. But former German Defense Minister Karl-Theodor zu Guttenberg has spent the last few years helping companies around the world meet that challenge as chairman of Spitzberg Partners.
The consulting firm's website states, "In a period of unprecedented technological change, economic uncertainty and political challenges, Spitzberg Partners leverages its unique background and expertise to create value and deliver political, business and regulatory insights for our clients."
Guttenberg's primary goal is to prepare European businesses for a new world. He often warns his audiences against dangers posed by China, Russia and the United States. He urges them to take advantage of groundbreaking technologies and prepare for stronger cooperation with European governments.
He says that Europe is facing unprecedented challenges that threaten the existence of many businesses. But he also says that Europe has an opportunity to use these challenges to surpass its competitors.
Looking at Europe's upcoming challenges, few believe the Continent will succeed. But Bible prophecy reveals that despite Brexit, America's economic resurgence and China's rapid growth, Europe will become the center of world trade (Isaiah 23:3; Revelation 18). As Guttenberg advises European companies about the upcoming challenges, he may be laying the groundwork for the fulfillment of these prophecies.
With Brexit, the European Union is losing one of its strongest nations. At the same time, U.S. President Donald Trump seeks to greatly reduce European imports to America. China also is extending its economic reach into Europe, threatening to outperform many European businesses. Sanctions against Russia, Iran and others add to the seemingly insurmountable challenges.
But Europe also has great opportunities. It has signed unprecedented trade deals with Latin America, Japan and other economic giants that provide new markets. New technologies present businesses with unparalleled opportunities to expand their reach. The EU offers opportunities to outperform competition through cooperation.
Companies that excel in their fields have to understand far more than just their product; they have to understand geopolitical trends, cultural differences and technological advances. Since most business owners lack such understanding or international connections, advisory companies, like Spitzberg Partners, prove quite lucrative.
Guttenberg served for years in politics, most notably as Germany's economics and technology minister (2009) and defense minister (2009–2011). After he resigned in 2011 due to a plagiarism scandal, he moved to the U.S. and continued to deepen his connections with businesses, banks and technology firms. He also stayed in close contact with politicians and heads of state.
In 2013, he founded Spitzberg Partners, headquartered in New York, with offices in Washington, D.C.; Toronto, Canada; Berlin, Germany; and Zagreb, Croatia.
Since 2014, Guttenberg has also served on the advisory board of Ripple, a company that seeks to connect the banking industry with newly developing financial technologies. This is a different cryptocurrency from Bitcoin, which aims to create an electronic currency independent of banks and governments. Guttenberg believes currencies like Bitcoin are not feasible. On January 17, at the annual Crypto Finance Conference in St. Moritz, Switzerland, Guttenberg told investors and experts:
I know that some in this room present themselves proudly as anarchists. … In theory, it sounds fantastic, and crypto maximalists would say that we need to achieve a cryptocurrency that stands alongside fiat currency. We heard about that yesterday. I kind of like that idea, but then again, you're talking about one of the last remaining elements of power that has not been taken away yet or challenged by the Googles and Facebooks and Amazons—going back to "from government to Googlement" that is still remaining there and that is monetary policy.

Do you really expect, specifically the major players, to wholeheartedly embrace the idea of giving that more or less away and putting themselves as a system at risk?
Guttenberg told Europe's emerging technology sectors: "I can only promise you one thing, governments are utterly slow, not very often highly logical," but once the technology reaches a certain level, "then you will face an extremely fast reaction by a government, whether it's logical or not, but it will come, and you better be prepared."
After Guttenberg resigned from politics, he advised German Chancellor Angela Merkel to act on these innovative technologies. He has since repeatedly criticized Germany for not taking the lead in this sector. Without Germany's leadership, European progress will lag.
Although Guttenberg's plagiarism scandal abruptly stalled his political career, he has since gained valuable experience that could make his potential comeback in German politics all the more spectacular.
For years, the Trumpet has forecast that Guttenberg will return to politics, to lead not only Germany but eventually all of Europe's major nations. Before Europe will accept such an international leader, however, a major crisis is prophesied to occur. We've also forecast that Europe will be at the heart of a new financial trading system that will shut out the United States. Guttenberg is currently gaining the expertise necessary to help Europe fix its financial system and integrate regions, such as Latin America, into its economic empire.
Late theologian and editor in chief of the Plain Truth magazine Herbert W. Armstrong wrote that a global financial crisis could "suddenly result in triggering European nations to unite as a new world power larger than either the Soviet Union or the U.S."
Revelation 17 speaks of this sudden unification of European nations: "And the ten horns which thou sawest are ten kings, which have received no kingdom as yet; but receive power as kings one hour with the beast. These have one mind, and shall give their power and strength unto the beast" (verses 12-13).
This power that emerges out of the financial crisis will require a leader who is experienced with finance and trade. Guttenberg could be this man.
Regardless of who will fulfill these prophecies, Europe is prophesied to rise to become a powerful superpower. To learn why you should be alarmed by these prophecies, read "How the Global Financial Crisis Will Produce Europe's 10 Kings."