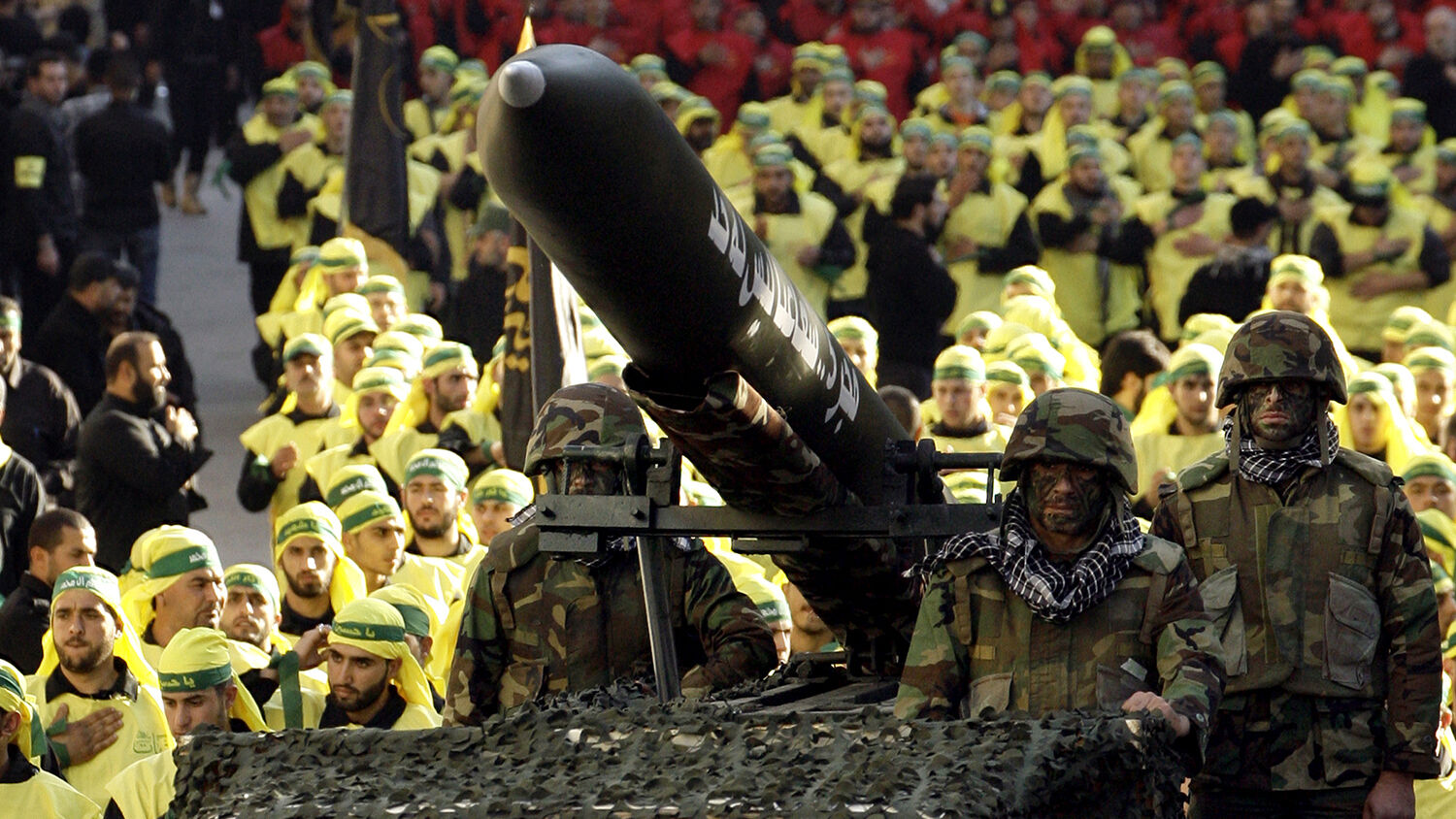 Iran Gives Hezbollah Precision-Guided Missile Capabilities
Are we witnessing a shift in the balance of power in the Middle East?
Iran has supplied Hezbollah with equipment to upgrade its missiles with precision-guidance munitions, according to United States intelligence reports. If true, this means that the Hezbollah paramilitary terrorist group is now a much greater threat to Israel.
On October 16, at 2:04 p.m., a Fars Air Qeshm Boeing 747 landed at Beirut Airport, allegedly carrying gps retrofitting technology bound for Hezbollah missile sites near the airport. The components would enable Hezbollah missiles to strike within a 10-meter radius of the intended target.
This apparent upgrade in Islamic terror capability is part of a trend leading to a massive and deadly change in Middle East stability. U.S. intelligence tagged this plane in April and had been following its movements. In July, it flew from an air force base in Tehran, landed in Damascus, and then continued on to Beirut. In August, it again flew from Tehran to Beirut.
Over the last two years, Israel has carried out more than 200 strikes against Syria to keep Hezbollah from gaining such capabilities. But Hezbollah has admitted to having precision missiles, according to leader Hassan Nasrallah, who said on September 20, "The resistance now owns precision missiles." Hezbollah terrorists likely obtained the necessary technology from the Iranian plane in July and August.
On October 20, Seth Frantzman wrote for the Jerusalem Post about the increase in the accuracy of Iran's missiles:
In the past, Hezbollah's missiles have been relatively inaccurate. However, the Islamic Revolutionary Guard Corps has increased the accuracy of its own missiles in Iran. In recent months, it has showcased this accuracy, firing Fateh-110 missiles at Kurdish opposition groups in Iraq in September and [firing] its Zulfiqar and Qiam ballistic missiles at [the Islamic State] in Syria. The attack in Iraq was able to hit a room in a large building, showing the missiles were very precise.
Prior to these strikes, Iranian missiles were considerably less accurate. This shows that Iran has augmented its missiles with new guidance technology, presumably similar technology that it just provided Hezbollah. No doubt Iran would also attempt to give this technology to Hamas in the Gaza Strip and to the Houthis in Yemen.
In his booklet The King of the South, Trumpet editor in chief Gerald Flurry writes about Iran's strategy to use terrorism to control the Middle East. The booklet explains that radical Islam, led by Iran, is the biblical "king of the south" (Daniel 11:40). "The king of the south is about state-sponsored terrorism. That is how Iran became king," writes Mr. Flurry. "Can Israel win its war against terrorism? Iran and other nations keep arming the endless stream of terrorists. The only way to turn it around is to stop Iran."
Iran is the world's primary state-sponsor of terrorism. Since 2012, Iran has spent an estimated $16 billion in supporting terrorists in the Middle East. It finally has access to precision-guided missiles, and it is quickly handing out its technology to its proxies.
Iron Dome—Israel's Savior
In 2014, during the summer conflict between Israel and Palestinians in Gaza, about 4,500 rockets and mortar were fired at Israel. Around 800 missiles were deemed to be threatening and were targeted by the Iron Dome missile defense system, and 735 were successfully intercepted (a 90 percent success rate).
But this new threat could be more than a match for the Iron Dome's capabilities. What happens if all 4,500 missiles were determined to be threatening because all would strike within 10 meters of the houses, businesses, schools and installations they were targeting? The Iron Dome would be overwhelmed, especially if missiles were fired simultaneously by Hamas from the Gaza Strip and Hezbollah from southern Lebanon.
Some Israeli commentators are partially attributing Israel's lack of retribution on Hamas in the Gaza Strip to its fear that retaliation will motivate Hezbollah to open a second front.
Leviticus 26:19 says, "And I will break the pride of your power; and I will make your heaven as iron, and your earth as brass." Israel has the power, but it lacks the will to use it. Mr. Flurry writes in The King of the South:
Little Israel has more military might than Iran but fears to use it. … The "pride of [our] power" has been broken! We simply lack the will to sustain our war against terrorism.

We are fighting the terrorist war the way state-sponsored terrorists want to fight it—which means we can never win. They understand that they will win fighting their way. That is why they are waging this war of terror! Terrorist warfare would be a failure if we had the will to use our power against state-sponsored terrorism.
Because Israel, a once-resilient nation, is losing its will to go on the offensive, it is fighting an uphill battle. The Bible indicates that Iran will continue to push against Israel. This will lead to half the city of Jerusalem being taken by the Palestinians, supported by Iran (Zechariah 14:2), which is actually the first domino in end-time events that will lead to the coming of the Messiah.
For more information about the coming capture of East Jerusalem, please request our free booklet Jerusalem in Prophecy, by Gerald Flurry.