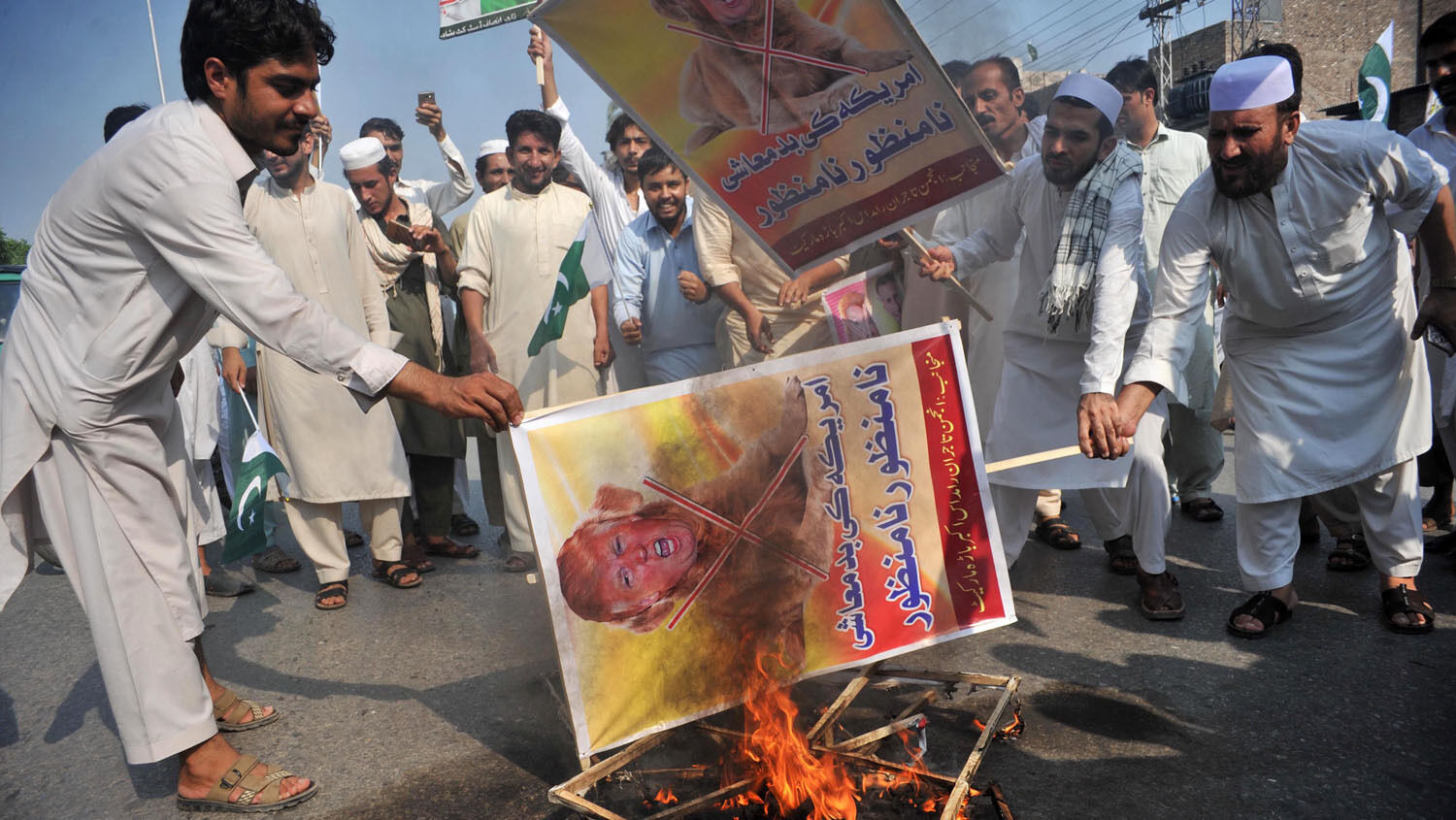 Iran and Pakistan Plan Defense Cooperation
A relationship built on the ruins of another
A new era of military cooperation may be dawning between Iran and Pakistan. On July 16, Iranian Maj. Gen. Mohammed Baqeri touched down in Islamabad. The chief of staff of Iran's armed forces had a packed itinerary. He met with his Pakistani counterpart, Gen. Qamar Javed Bajwa; the chief of Pakistani naval staff, Adm. Zafar Mahmood Abbasi; and Pakistani President Mamnoon Hussain.
The titles alone show this was no small-scale meet-and-greet. Both nations are serious in their desires for a deeper relationship.
Iranian news agencies reported that the meetings covered military education, pilot training and drills. There was also talk of military contracts between the two nations' defense industries.
Such overtures should not be ignored, particularly considering the potential nuclear ramifications.
For some time, Iran has been cozying up to Pakistan, which is a nuclear-armed nation with fragile security. The schmoozing has been successful in large part because relations between Pakistan and the United States are poor, and have been for years.
Since the start of the war in Afghanistan, Pakistan has been a two-edged sword. On one hand, it has accommodated the main supply lines for nato. On the other hand, it has also accommodated the main supply lines for the Taliban. Pakistan's unguarded border with Afghanistan and its safe-haven cities also gave Taliban fighters the perfect place to retreat. Sympathetic Pakistanis turned a blind eye to terror activity. Corruption and a heavy-handed government further soured Pakistani-U.S. relations.
Pakistan's role in both defeating and supporting terrorists has not been lost on the U.S. In 2008, the U.S. government applied heavy pressure on then President Pervez Musharraf, accusing him of political and social repression. At the time, Trumpet editor in chief Gerald Flurry likened the pressure to that applied on the shah of Iran in the late 1970s. While dictators are nothing to be applauded, they are often all that holds back the forces of radicalism. This has proved true across the Middle East and North Africa.
Facing mounting domestic and international pressure, Musharraf stepped down. Two presidents later, relations have not improved. Corruption still entangles the government. And distrust between Pakistan and America is more potent than ever. In 2011, U.S. forces killed Osama Bin Laden in his compound near a military academy in Abbottabad, Pakistan, informing the Pakistani government only after the raid had concluded.
Many in the West see Pakistan's failure to expel the Taliban as more than simple negligence. Could Bin Laden have survived so long in Pakistan without the Pakistani government knowing about it?
On January 5, the U.S. put its foot down, cutting almost all its security aid to Pakistan—some $1.5 billion. It was the death knell of the U.S.-Pakistani alliance.
Iran couldn't be happier. Pakistan needs military aid. Its nuclear arsenal is useless against radical Islamic forces and other threats scattered along the Afghan border. While Pakistan has turned a blind eye to a lot of Taliban activity, that doesn't ensure Pakistan's safety once nato and the U.S. withdraw. To the east lies another problem. Pakistan and its archrival, India, regularly shoot and shell one another in cross-border skirmishes.
With open fighting still ongoing with India, Pakistan needs support from other neighbors.
This brings Baqeri's visit into context. Iran would love to step into the void left by America. If it isn't careful, Pakistan may find itself pinned between Afghanistan and India when nato pulls out. A close alliance with Iran would shore up Pakistan's western borders and simultaneously build a deterrence for war with India.
For its help, Iran would gain a nuclear ally. The alliance would also build Iran's status as Middle East playmaker. Geopolitical Futures highlighted another point: "If Tehran can help manage Islamabad in ways that only allies do, it would give Iran more leverage as it cultivates ties with New Delhi—at Washington's expense."
A relationship between a needy nuclear power and the world's top sponsor of terror, has been made possible by America's withdrawal.
America's decline is being felt in the Middle East. Iranian troops are active in multiple theaters in Lebanon, Yemen, Syria and Iraq. Training missions in Pakistan could be next. Iran could never achieve such military notoriety and opportunity if America's presence was strong. And it goes beyond that. Note what Mr. Flurry wrote in his January 2008 article "Pakistan and the Shah of Iran":
Here is the brutal truth: There would be no state-sponsored terrorism in the Middle East if America had the will to use its power! But America's problem is even worse than a weak will. We even help push our allies into the hands of radical Islam. That is a dangerous kind of ignorance.
America has pushed nations like Pakistan straight into Iran's arms. Do we really want nuclear powers building military alliances with Iran's ayatollahs?
Mr. Flurry concluded his article by writing, "America has a much deeper problem than any of our leaders really see. The root of our problem is spiritual." To learn why this is happening, request our free book The United States and Britain in Prophecy, by Herbert W. Armstrong.