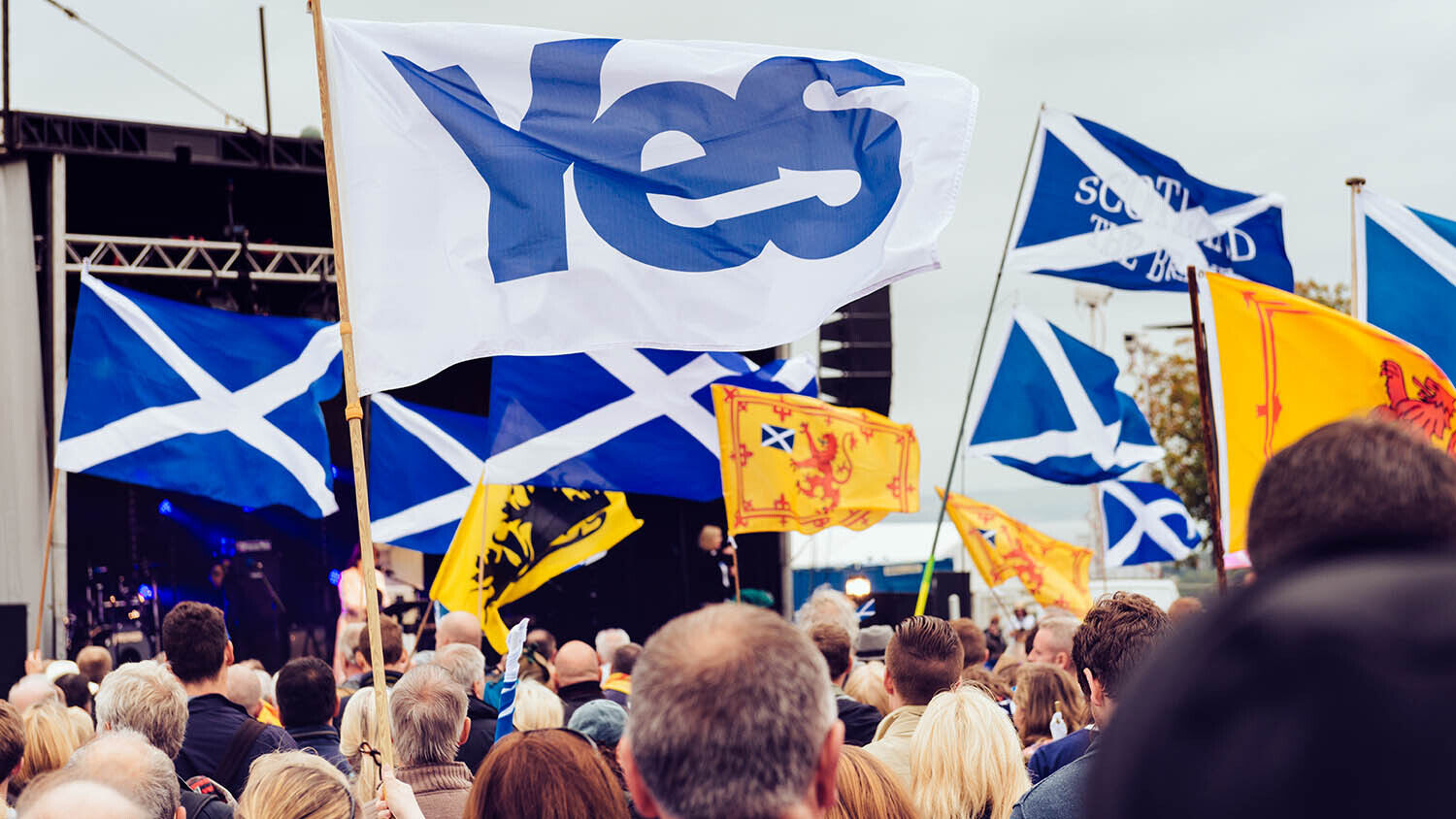 Majority of Scots Do Not Support British Monarchy
Royal esteem and position is withering across Australia, Canada and Scotland.
While most of the United Kingdom still holds an affinity for the Queen, the population of Scotland is waxing cold toward the House of Windsor. According to a recent Deltapoll survey, only 41 percent of Scots back the monarchy. Twenty-seven percent of Scots say they are ambivalent toward the monarchy, while 28 percent report being hostile. Only 14 percent of the population of England opposes the monarchy.
"Given the challenges we need to tackle in our society—including inequalities in income, health and education—it is no surprise that Scots are least likely to support that anachronism that is monarchy," Patrick Harvie, a member of the Scottish Parliament, told the National.
Harvie views the British monarchy as a distraction that stands as a reminder of an unequal class system. Perhaps this sentiment was reflected in Scotland's less than enthusiastic celebration of the recent royal wedding of Prince Harry and Meghan Markle. The United Kingdom is known for throwing "street parties" to celebrate national events. According to the Herald, an estimated 10 million people gathered on UK streets to mark the Queen's Silver Jubilee in 1977. When Prince William wed Catherine Middleton seven years ago, the kingdom threw 5,500 street parties, 13 of which were in Scotland. The most recent celebration saw only two official street parties across the entire nation, one of which occurred the day after the event.
None of this is terribly surprising from a region that recently held a referendum to gain its independence from England. When you add Scottish discontent to the republican sentiments budding elsewhere in the Commonwealth, the sum is not in the royal family's favor. In 2017, an Australian poll showed that 55 percent of Aussies favored an Australian head of state. Politicians have indicated they will call for a vote to transform the nation into a republic when the reigning Queen dies. A 2016 poll indicated that 53 percent of the Queen's Canadian subjects harbor similar aspirations.
There is a significant reason for this global trend. "Canada and Australia both have strong and growing movements to sever themselves from the British crown," wrote Trumpet editor in chief Gerald Flurry last year. "Scotland continues to push to leave the UK. What is wrong with Britain and the royal family? This issue is far more important than people generally realize."
To learn more about this issue, read "The Fall of the British Royal Family," Mr. Flurry's cover article from the September 2017 Trumpet issue.