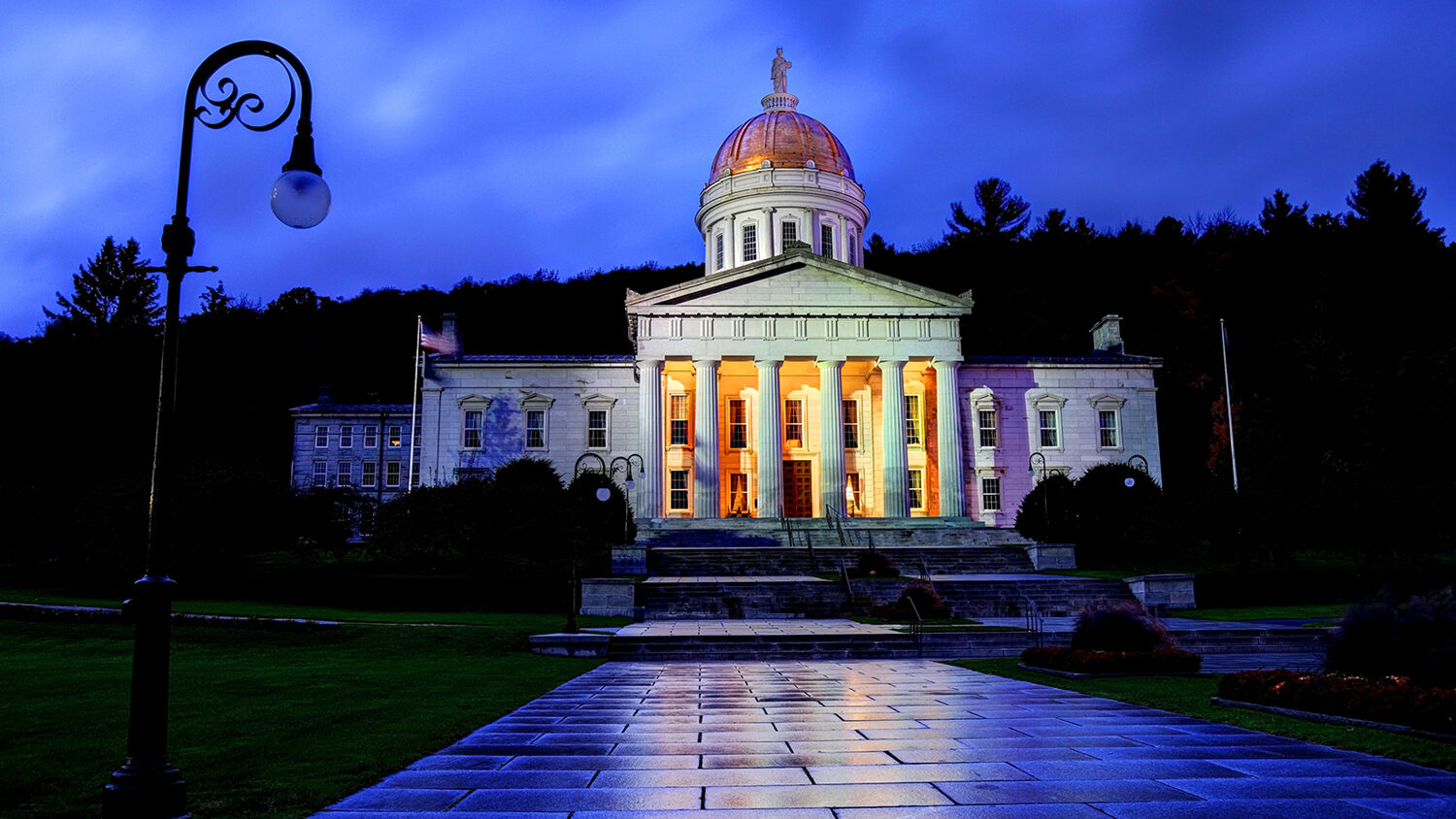 Teenage Boy Runs for Governor of Vermont
Regardless of whether he wins or loses, the fact that people are taking this seriously is cause for concern.
Ethan Sonneborn announced his candidacy for governor of Vermont in October 2017. Primarily focusing on the issue of tighter gun-control laws, his campaign slogan reads, "Focusing on tomorrow." Vermont's gubernatorial election will take place on November 6. In the wake of the Parkland school shooting and subsequent protests, his run for office has gathered increased attention.
The problem is, Ethan is only 13 years old.
Vermont is one of two states where there is no required age limit to hold the office of governor. Sonneborn is, thus far, the youngest candidate ever to throw his hat in the ring. Though this should merely be a humorous example of one kid's naive political bravado, some people are taking his message and even his campaign seriously.
"He has clear, concrete, research-based ideas for improving Vermont and society as whole. That is quite an accomplishment of concerted critical thinking, civic participation and a visionary nature for a middle school student," says Sonneborn's school principal, Jessica Barewicz.
Vermont Democratic Party Executive Director Conor Casey initially wrote Sonneborn off as a joke, but according to cnn, he has since changed his tune. "I'll admit when I first heard about a 13-year-old running, I thought, 'Is this some kid from Willy Wonka and the Chocolate Factory, spoiled?' But that's not the case," Casey said. "Ethan really did embrace the gun issue early on. He's representing younger people and he's been a good voice for them."
Even current Vermont Governor Phil Scott said he is glad Sonneborn is a candidate. "I think it's great," he said. "You know, anyone who wants to step up. Any time our youth steps up and wants to—is civically minded, I think it's great experience."
That people are entertaining the idea of letting a mere child run for office in today's complex political landscape is absurd. But considering the attention the media are giving Parkland survivors, it is easy to see why someone would want to appear open to hearing out the "views" of a juvenile.
Following the awful school shooting at Marjory Stoneman Douglas High School, thousands of students have participated in protests, trying to change gun laws. Children like David Hogg have been given a platform to speak out against Mr. Trump's government and attack the Second Amendment of the Constitution. Their naivety on these subjects is ignored in favor of emotional pleas and "passion politics."
The media are granting incredible powers to children by allowing them to express unqualified and uninformed opinions to the American public. Facts and truth are pushed aside, and mere youths are allowed and even encouraged to shape the beliefs of millions.
As the Trumpet has been proclaiming for years, the rise of an oppressive youth is part of an important prophecy signaling the end time. "And I will give children to be their princes, and babes shall rule over them" (Isaiah 3:4).
If you would like to know more about this dangerous trend and where it is leading, request Gerald Flurry's booklet Isaiah's End-Time Vision, paying particular attention to Chapter 3, "Why Family?"