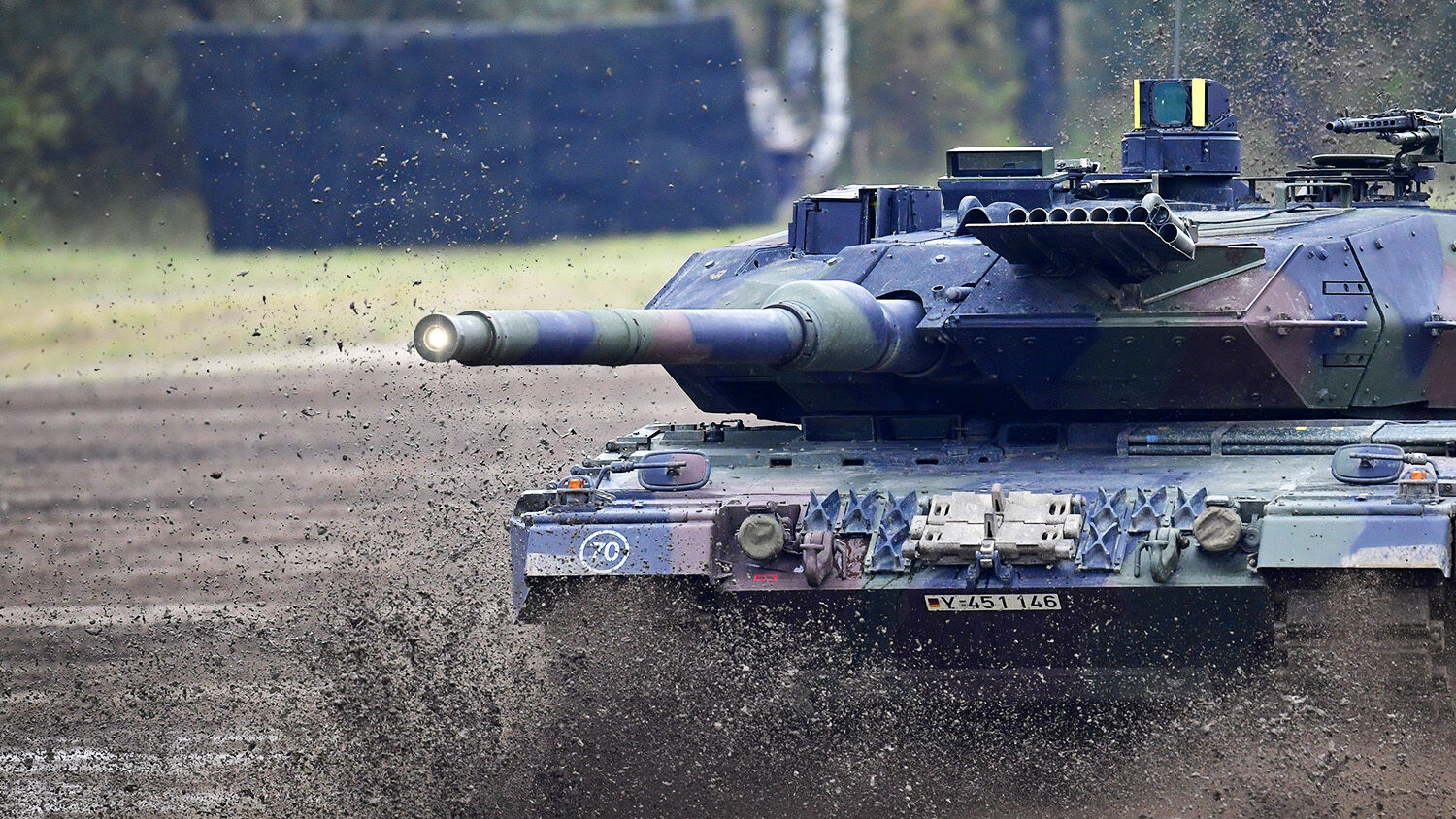 Germany Quietly Working to Unite European Militaries
The Germans have already begun training their officers to lead a European military.
German Defense Minister Ursula von der Leyen is working "behind the scenes" to bring European armies together, Spiegel Online reported December 27 (Trumpet translation throughout). She is doing this by creating a network of training facilities across the Continent in which officers and soldiers learn to operate within the military organization of their European Union neighbors.
This is laying the groundwork for a European army in a very practical way.
Last month, 25 EU nations officially launched an EU military pact called Permanent Structured Cooperation (pesco) that includes logistics, transportation and training missions that will help European countries learn to operate in coordination with one another.
Beyond pesco, Germany is quietly pursuing its end goal: a full-fledged European military. Once political resistance to the idea breaks down, Germany wants personnel who are ready to operate combined European forces. Spiegel Online continued:
It will be years before Europe becomes a true defense union, but von der Leyen does not want to wait for that to happen. For a long time, the cdu politician has been working on the Euro Army and pushing forward the networking of Bundeswehr troops with their European partners—beyond large armaments projects or command structures, so to speak, at the base.

Thus, the Bundeswehr trains a number of soldiers from EU countries. In return, German soldiers go to their EU comrades-in-training. This applies to all branches of service—from the infantry to the air force to the navy. Those who know each other [can] work better together afterward, the saying goes in the Bundeswehr.
The Bundeswehr currently has 24 training facilities that are open to soldiers from other EU member states. German soldiers are visiting 55 training facilities of other armies across Europe, from Albania to Spain, Spiegel Online reported.
Almost all EU countries are already participating in the exchange program. For example, some Bundeswehr officers are attending the elite officers' school in Saint-Cyr in France. Thus German officers are not only well aware of the military structure, strategies, resources and mentality of Germany but also of France. Along the way, they are building relationships with officers in other countries. Spiegel Online continued:
In addition to the common career training, there is also the operational training, where soldiers are trained on firearms, in the fighter jet or in the submarine. The Bundeswehr, along with the French, trains the pilots of the Tiger attack helicopter; the [German] Navy trains alongside Norwegians in submarines. The latter could even be deployed with a mixed staff.
Ultimately, a European military could form using the best of what each nation has to offer. In an interview with Die Zeit, published Jan. 14, 2016, Bundeswehr Commissioner Hans-Peter Bartels spoke about the German Army's role in a future European army. He said:
The Bundeswehr is not a universal army, which could stand alone. Neither was the Bundeswehr like that in the past. Through smart cooperation with other Europeans, it doesn't need to be able to do everything in the same depth. Therefore, my recommendation would be: an end to the security policy of small states! Every nation should work on their strengths.

For example, many other states don't have the Bundeswehr's reconnaissance Tornados, FlaRak squadrons, armored brigades or modern submarines. We already cooperate closely with some West European countries, especially the Netherlands and France. I would hope that we will also cooperate concretely with East European countries. The ultimate goal is then a European army. Incidentally this is already stated in the coalition agreement.
Accused of taking matters into her own hands, von der Leyen defended her actions by saying that the institutions were established years before she took office. Under her administration, however, the activity within these institutions has increased significantly.
Networking, relations, friendships and joint training are crucial parts of the groundwork for large-scale cooperation. But cooperation on a larger scale has also already begun under German leadership: There are already joint brigades combining multinational troops under German command. A German-French brigade was established in 1989, and a German-Dutch brigade was established in 1991. (Read more about this development in "German Army Continues to Swallow Its Neighbors.") A few brigades of the Romanian and Czech armies are also able to operate under German command. According to a Bundeswehr paper from April 2017 seen by the Frankfurter Allgemeine Zeitung, more countries will follow.
German newspaper Die Welt wrote in March 2016: "The Bundeswehr Is a Laboratory for an EU Army."
Recently, Germany also took on the function of a "framework nation" that coordinates the development of military capabilities with the armed forces of 15 other nato countries.
The German government has had a clear vision of a remilitarized Europe since 1950. According to the Konrad Adenauer Foundation, the first German chancellor after the fall of the Nazi regime, Konrad Adenauer, gathered multiple military experts who had previously served as top-ranking officers in the Wehrmacht under Hitler at the Himmerod Monastery. They discussed the principles of German rearmament as well as the nature and structure of future German forces.
It was in these meetings that the idea of a common European army was formulated. Instead of conquering the neighboring countries in open warfare, Germany would ultimately integrate them diplomatically under its own command. The first attempt at a common army was rejected by the French legislature, but the idea survived and the leading officers took on important offices in the Bundeswehr and nato.
Based on Bible prophecy, Herbert W. Armstrong foretold shortly after the end of World War ii that Germany would gain dominance over Europe and its armies. We detail his Bible-based predictions in our booklet He Was Right. In the April 2014 Trumpet article "Germany's Urgent and Dangerous Military Decision," editor in chief Gerald Flurry warned:
What does Germany do when it gets a strong military? Do you dare read its history and see? Once that military is in place, it will be put to use! This world doesn't comprehend that because it doesn't understand history and Bible prophecy. We just have to look at the truth to understand what we're dealing with. Everything is moving at lightning speed.
Germany is rising quickly and much of the construction work is done under cover. Request your free copy of The Holy Roman Empire in Prophecy to learn about Germany's rise and its future.