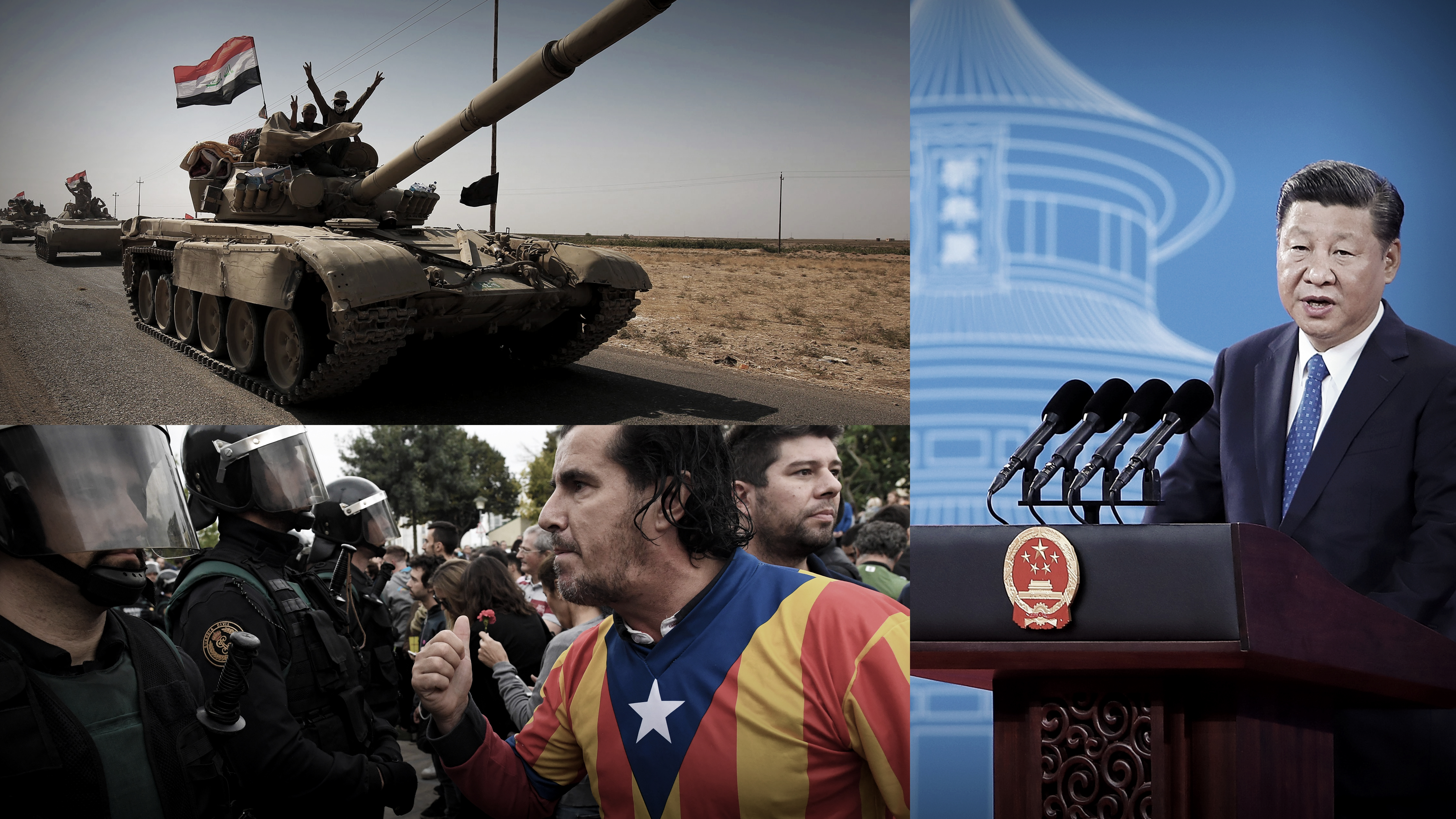 Week in Review: Failed Independence Bids in Iraq and Spain, China's New Maoism, Europe vs. Iran, and More
Show Notes
A bid for independence for Kurds in Iraq has met a forceful response from Iraqi and Iranian forces. As America stands aside, Iran eliminates yet another obstacle to its regional dominance.
Spain responds to Catalonia's vote for independence by stripping it of some of its autonomy, and Europe is letting it happen.
China's president kicked off the Chinese Communist Party's national congress and looks to be laying groundwork for tightening his grip on power for a new Maoist era.
Donald Trump decertifying the Iran nuclear deal could force Europe to make a difficult choice: break with the U.S.—or confront Iran?
We'll also talk about how only a third of American states have a rainy-day fund—how Nepal is trying to remain a bridge between China and India—and how Russia is marketing its impressive advanced missile system to some interesting customers in the Middle East.
Links
Iran Pushes Kurds Out of Kirkuk
Catalonia Update
The Chinese Communist Party's 19th National Congress
Two Thirds of American States Aren't Ready for the Next Recession
Europe's Iranian Moment of Truth
Russia's S-400 Missile Systems: A Game Changer in the Middle East
Nepal Wants to Remain a Bridge Between India, China