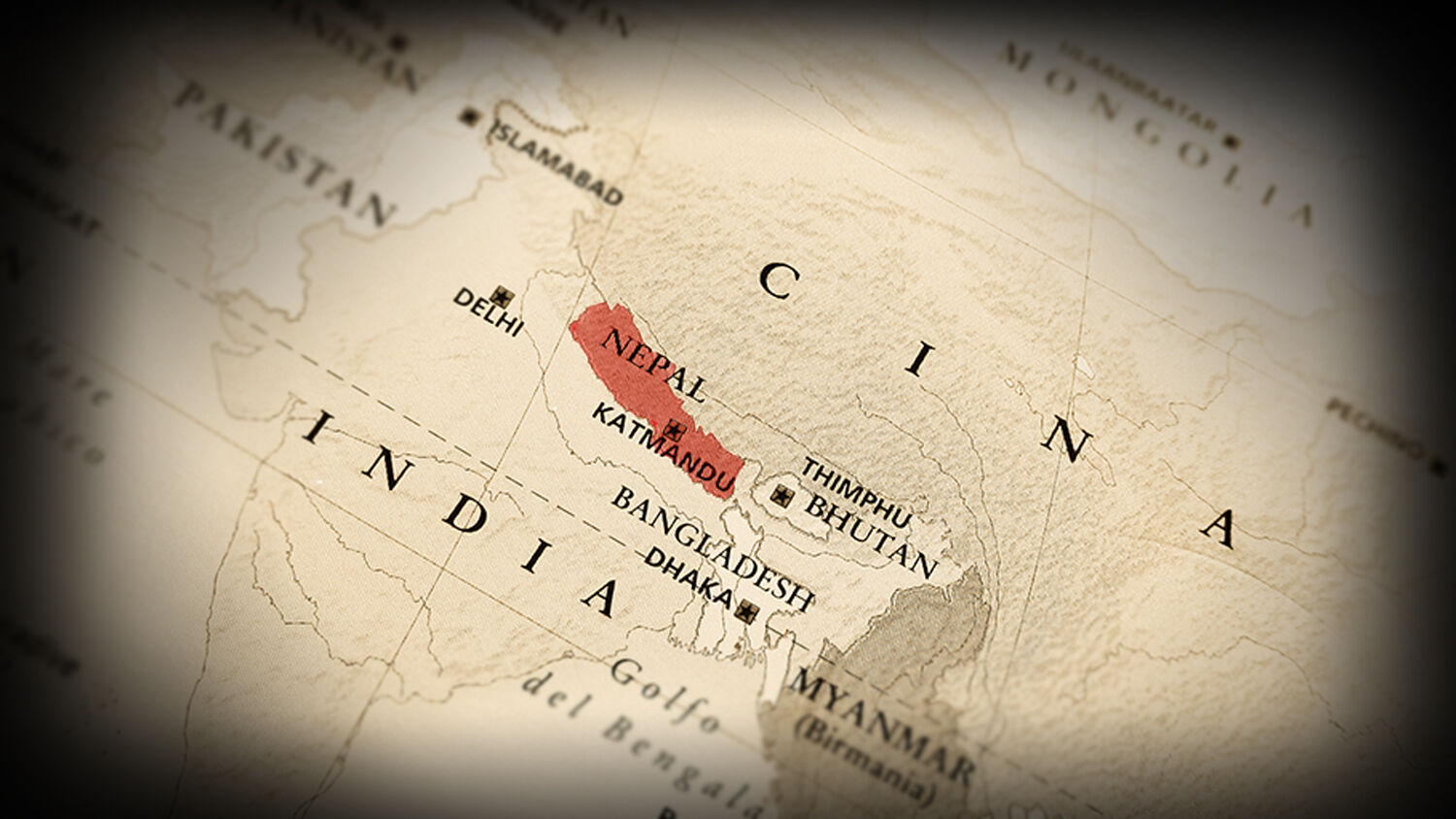 Nepal Wants to Remain a Bridge Between India, China
As both Nepal and India gravitate toward Beijing, a great political and economic bloc is forming in Asia.
KATHMANDU—As China rises to superpower status, the Himalayan country of Nepal is struggling to maintain its status as an economic and cultural bridge between two Asian giants, China and India. After the Nepali Congress party became the largest party in the Constituent Assembly in 2013, Nepalese Deputy Prime Minister Gopal Man Shrestha expressed hope that his country would maintain close relations with both nations. A major political reshuffle took place on October 3, however, when the Communist Party of Nepal (Unified Marxist-Leninist) merged with the Communist Party of Nepal (Maoist Center) and the smaller Naya Shakti party to form a single Communist bloc.
Since Nepal's Communist parties all have good relations with the People's Republic of China, this new unified Communist bloc could give Beijing considerable leverage in Nepal. Maoist insurgents fought a 10-year war against the Nepalese government from 1996 to 2006 in hopes of establishing a Communist state in Nepal. Now that these Maoist insurgents have decided to use ballots instead of bullets in their quest for power, there are rumors the China may have even helped them unite with Nepal's primary Leninist party.
It remains unlikely that this new Communist alliance will get a parliamentary majority during federal elections this November, but it almost certainly will become a major opposition force. This will weaken Nepal's ability to make decisions that are unpopular with the Chinese politburo. But it does not mean Nepal must sacrifice its relationship with India.
"In Nepal, China and India do not exist in a you-lose-I-win, zero-sum game," said Xu Liping, an expert at the Chinese Academy of Social Sciences. "There should be a partnership between all three nations to jointly safeguard peace and stability in South Asia."
In the months ahead, the Nepalese government may find balancing its relations with China and India easier than any point since the founding of Nepal in 1768. As both Nepal and India gravitate toward Beijing, a great political and economic bloc is forming in Asia.
Herbert W. Armstrong, the founder of the Plain Truth newsmagazine, the Trumpet's predecessor, taught until his death in 1986 that passages from the Bible, such as Ezekiel 38 and Revelation 9, reveal that a 200 million-man army will form in Asia. Today, a rising trend of cooperation between India and China is laying the groundwork for this army. Nepal is having to adjust to this new reality.
But this tense situation will not last long. When Mr. Armstrong met with King Birendra in Nepal's capital in 1984, he explained that the world does not have peace and will not have peace until human nature is changed. The same Bible that foretold the rise of a military alliance in Asia also foretells Jesus Christ's soon return to Earth to show mankind how to change its selfish human nature. After accumulating 6,000 years of evil and suffering, humanity will finally be ready to listen to God and be taught His way of life!