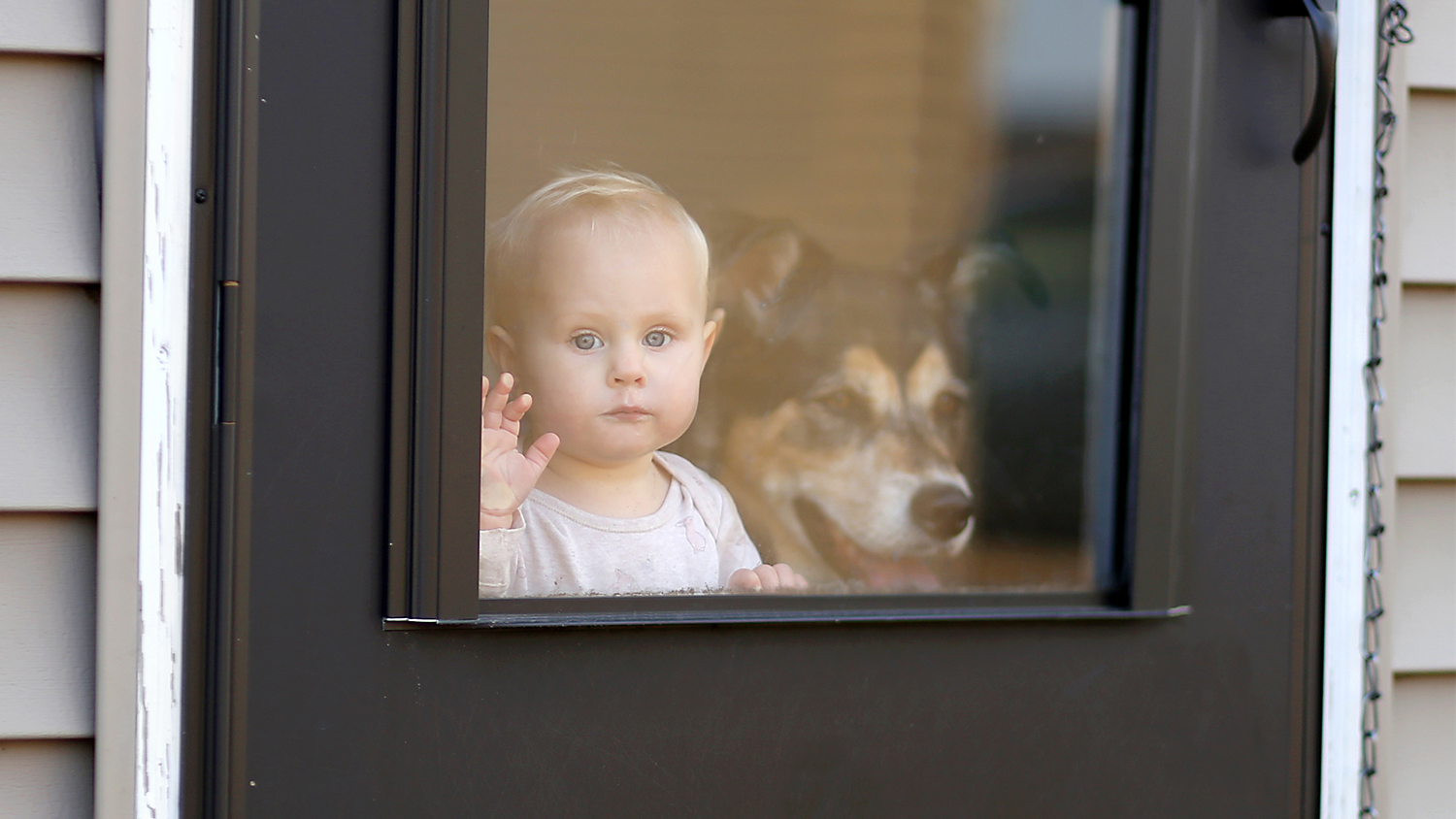 Number of Working Mothers Surges by 1.2 Million
Government measures encourage UK mothers to go back to work earlier.
For the first time in 20 years, more mothers in Britain are working outside the home than men who don't have children, the Telegraph reported on September 26. The percent of mothers in Britain who have either full-time or part-time jobs is 73.7—compared to 73.5 percent of childless men. The difference between the two groups is marginal, but it illustrates a concerning trend that the Trumpet has been watching for years.
Britain began keeping statistics about its working mothers about two decades ago. Since then, the number of working mothers has grown by more than a million. One third of today's mothers hold full-time jobs, and another 38 percent have part-time jobs.
The Telegraph report, which referenced data from the Office for National Statistics (ons), also showed that most families no longer follow the traditional family structure of a working father and a stay-at-home mom. Seventy-one percent of two-parent families now have both parents working.
Having younger children doesn't prevent women from leaving the home either. The majority of mothers with children under the age of 1 still have full-time jobs. Mothers with children between ages 3 and 4 have the lowest employment rates. However, the number of working mothers in this group also rose significantly this year.
Why such an increase? Emily Glastonbury, the statistician for the ons report, said that reasons "might include more flexible working practices, shared parental leave, and changes to government policy on the availability of child care." Recently, the government of the United Kingdom has encouraged young mothers to go back to work by offering benefits like 30 hours of free child care a week. This is double what was previously offered. This measure was part of "a larger number of initiatives designed to … encourage parents back to work," the ons report said.
The Guardian reported that measures like this have been "a priority for Labour and Conservative governments" recently. The government encourages mothers to join the workforce because it thinks that homemakers are a detriment to the economy. Economists reason that if women are staying at home, they are not contributing to the economy. But as the Trumpet reported recently, they are measuring this wrong.
Britain's government encourages mothers with young children to work outside the home, but it ignores the widespread ramifications of this trend. In the March 2009 Trumpet, editor in chief Gerald Flurry wrote:
History shows that the strength of any nation depends on the strength of its families. Family is the rock-solid foundation on which a country's superstructure is erected. That was the case for both America and Britain. … Today, most people have rejected the law of cause and effect. We think we can discard marriage and family and suffer no consequences ….
What kind of family was he talking about? As Herbert W. Armstrong wrote in the February 1979 Good News, "Nothing in this material world is as important as a happy home life with father, mother and well-taught happy children—a close-knit family." This is the family structure that God established from the beginning.
In History of the Decline and Fall of the Roman Empire, author Edward Gibbon pinpointed the breakdown of the family as the first major cause for that empire's demise. The trend of working mothers with young children is just one aspect of this breakdown. Sometimes it is necessary for a mother to work if her family is struggling financially or other reasons. But the danger is when this becomes a widespread societal trend—when it is seen as normal and good to be a working mother, and odd or even wrong to be a stay-at-home mom. The normalization of the change from the traditional family structure is what is concerning.
Mr. Flurry wrote in that 2009 article, which was titled "The Modern Romans":
Tacitus, a Roman historian of the early [Roman] empire, wrote, "In the good old days [that is, of the republic], every man's son, born in wedlock, was brought up not in the chamber of some hireling nurse, but in his mother's lap and at her knee. And that mother could have no higher praise than that she managed the house and gave herself to her children …." Society valued the women for rearing, educating and loving the children, and giving them the time and tender care they needed.
God created women to be keepers at home. He created fathers to be the breadwinners. But modern society encourages mothers to work outside of the home, away from their God-ordained roles. Turning the roles upside down will only lead to destruction.
In the Old Testament, the Prophet Isaiah warned that a widespread change in the traditional roles of men and women would be a strong feature of our society today. Through Isaiah, God prophesied that He would remove strong male leadership from the modern nations of Israel (Isaiah 3:1-3). In verse 12, God said, "As for my people, children are their oppressors, and women rule over them. O my people, they which lead thee cause thee to err, and destroy the way of thy paths."
Our leaders are causing us to err. They are making nation-destroying decisions that are chipping away at the very foundation of our society. Mr. Flurry wrote, "It's a lesson of history: A nation's success or failure hinges on the strength or weakness of its families. That's what Edward Gibbon told us, and that's what God is telling us in Isaiah 3."
Unless something is done to stop the destruction of the traditional family roles, our nations will continue to crumble.
To learn more about the effect of working mothers on society, read "How Homemakers Help the Economy."