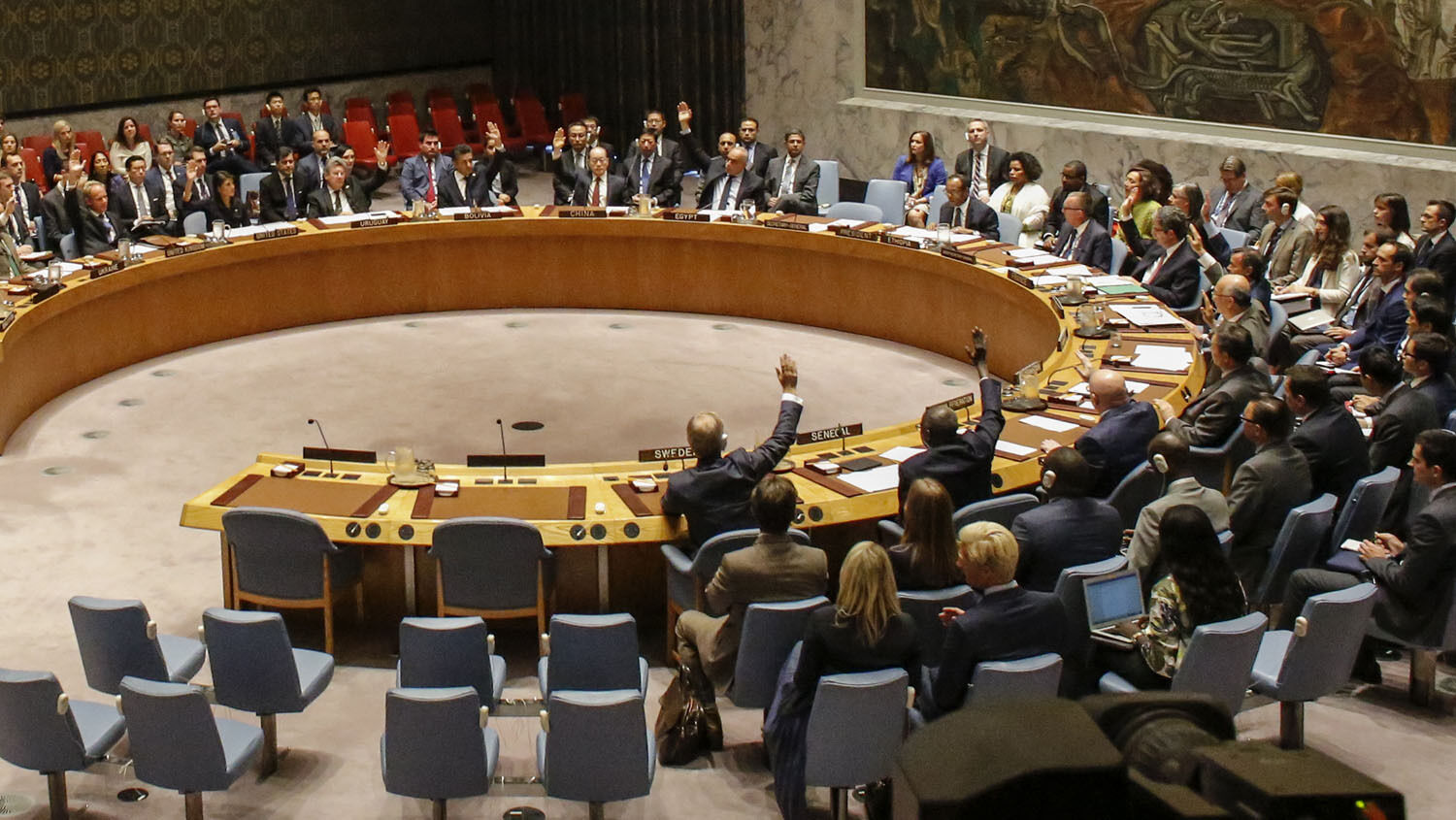 In North Korea Crisis, Russia and China Hold the Cards
These two nations are the reason why North Korea is able to operate so freely and dangerously.
After the United Nations Security Council voted unanimously on September 11 to increase sanctions on North Korea, the United States tried to portray it as a victory for the American-led efforts to neutralize the North Korean threat. But the UN's move actually showcases the influence of Russia and China and shows that these two nations hold the cards on North Korea.
Initially, the Trump administration had proposed a UN resolution that included a total ban on exporting oil to the North. It called for a freeze on the assets of the North Korean government and its leader, Kim Jong-un, a total ban on importing the nation's textiles, and an injunction on hiring and paying North Korean slave workers who labor in other nations to earn cash for the regime. It also included a global travel ban on Kim Jong-un.
Such a sanctions package—if adhered to—would have had a deep impact on the North's economy and could have applied sufficient pressure to change the status quo.
But that was not the resolution that the UN ended up approving.
Russia and China are both permanent members of the Security Council and, as such, have the power to veto any resolution. Both were opposed to the idea of a total oil embargo on North Korea and made clear that they would not approve the U.S.'s original draft resolution.
On the day the U.S. proposed the original resolution, Russian President Vladimir Putin said, "We should not give in to emotions and push Pyongyang into a corner."
The U.S. knows that it is not even worth bringing a resolution to the table if it is something that Russia or China will be certain to veto. So the American leadership set to work watering down the resolution to a degree that would make it acceptable to Moscow and Beijing.
The result was Resolution 2375. Russia and China allowed this resolution to pass because it does not "push Pyongyang into a corner." Rather than banning oil exports to North Korea, it only caps them at current levels. The punitive measures against Kim Jong-un were also cut.
This resolution is unlikely to make much of an impact on Pyongyang.
"If there's a total embargo, that would be a good step," South Korean lawmaker Lee Soo-hyuck said on September 11. "But setting a cap on crude oil exports to North Korea is meaningless."
"[T]he resolution basically bans or caps what China and Moscow permitted to be banned or capped," Steve Mollman wrote for Quartz. "Beijing has long argued that, despite pressure from [U.S. President Donald] Trump to do more, it can't control the actions of North Korea. While that is clearly true, China also, along with Russia, holds more cards than it would care to admit."
On September 2, during statements delivered at Armstrong Auditorium, Trumpet editor in chief Gerald Flurry said it is Russia and China that the world should be concerned about, and that it is those two nations who allow North Korea to behave as it does.
In the days that followed Mr. Flurry's statements, North Korea detonated its first hydrogen bomb, the U.S. came up with a draft resolution to try to rein in the North, and then Russia and China "shadow vetoed" that resolution—replacing it with one that is "meaningless."
These events prove Mr. Flurry's analysis to have been entirely accurate. The accuracy comes from the fact that his analysis is based on the sure word of Bible prophecy.
On September 13, Mr. Flurry wrote:
The Bible's prophecies show that, in a sense, the North Korea crisis is a massive distraction from the real threat posed by China and Russia. These powerful Asian nations are the only reason North Korea is able to operate so freely. And Bible prophecy shows that they pose a threat many times greater than the one from North Korea! Nevertheless, nuclear technology from North Korea could still play a major role in events during the time ahead ….
The prophecies that Mr. Flurry is referring to can be found in Ezekiel 38 and 39, Daniel 11, Revelation 9:16 and 16:12, and in other passages throughout the Bible. They show that Russia will lead an astoundingly powerful military bloc in the end time, with China in a position of secondary leadership. These passages show that Asian states such as North Korea will be assimilated into that Russian-led bloc and lend their military power to it, but they will not be major players.
In his booklet The Prophesied 'Prince of Russia,' Mr. Flurry assembles these scriptures to explain that Russia—and one specific Russian leader—will be at the helm of this mighty end-time Asian military force. Please order a free copy today.