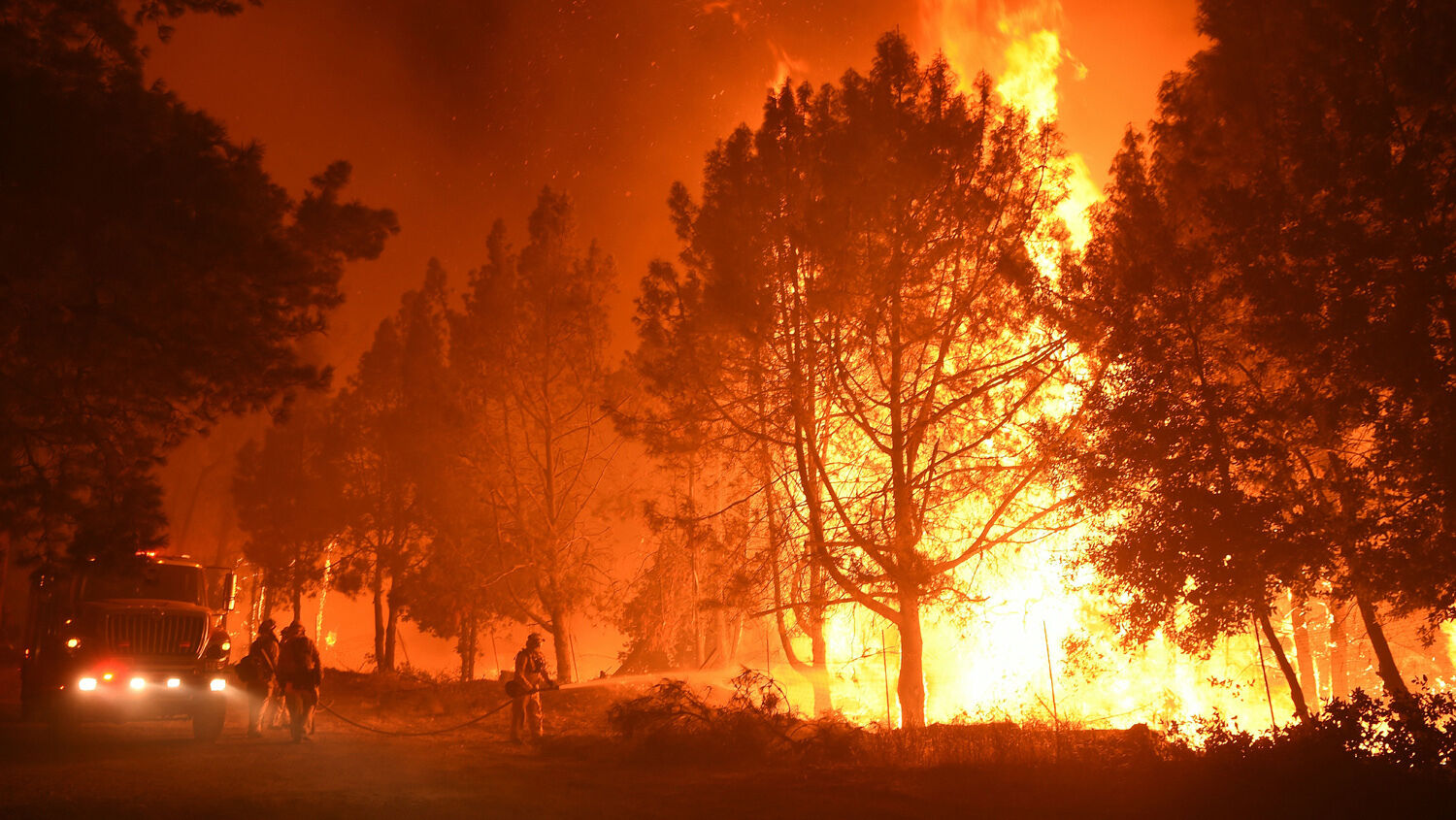 California Burns Again
After a reprieve from five years of severe drought, California is hit with fire.
After five years of severe drought, California experienced its wettest winter season in a century, and things looked like they might be turning around. The deserts went into "super bloom" as wild flowers, grasses and shrubs adorned the landscape, and the Sierra Nevada mountain range, which is critical for supplying water to the rest of the state, became packed with an abundance of snow, giving climatologists hope that California's crisis had ended.
While the drought was declared over in April, the perceived blessing turned out to be another curse. California has since reverted to baking under severe heat waves, which have ignited a swath of wildfires across the state. The vegetation from the winter rains have become fuel for the fires, causing forestry officials to prepare for what they say may be California's longest and most destructive fire season in years.
The California Department of Forestry and Fire Protection (Cal Fire) reported that as of July 9, California has experienced 2,905 fires this year. That's 635 more than the same period last year, burning twice as many acres.
"I'm going to use the word 'astounded,'" Cal Fire director Ken Pimlott said after revealing that California had experienced 488 fires over the past week. "We are really astounded at just how many fires there have been. In the past few years, we've had maybe 150 to 200 fires a week during the most intense part of the fire season."
This wildfire season is turning out to be unlike any California officials have seen in years. "It's difficult to remember a year quite like this one," said Kathleen Schori of the California Department of Forestry and Fire Protection. "There's such a mix of fuels that these large damaging fires are starting at least a month earlier than usual."
Currently there are 15 active wildfires raging across the state of California, resulting in the evacuation of around 8,000 people. You can see the active fires on Cal Fire's California Statewide Fire Map.
The Alamo fire in northern Santa Barbara County is the largest, having burned 28,926 acres (45 square miles) of land since it ignited on July 6. Over 2,000 personnel are working to control the blaze, which is now 60 percent contained. Meanwhile, only 35 miles south, the Whittier fire has destroyed 20 structures and caused 3,500 people to evacuate their homes.
While the Alamo fire is the largest, one of the most destructive has been the Wall fire. After igniting on July 7 in Butte County, over 4,000 people fled as the fire consumed 41 homes and damaged or destroyed 57 other structures (an additional 5,400 structures are threatened). Another 7,400 people have been notified to prepare for possible evacuation.
Back in February, residents of Butte County were forced to evacuate when the Oroville Dam was hit with heavy rains, causing the dam's spillways to begin to crumble. Nearly all 220,000 of the county residents have been forced to evacuate their homes, either by water or fire, in the past six months.
Jeffery Mount, a water expert at the Public Policy Institute of California, has noted that California has been seeing more intense weather swings in recent years. "California is North America's most variable climate," he said. "The year-to-year differences in precipitation are unmatched."
Since California's temperature began to rise in 1980, extreme cycles of dry and wet weather have only continued to increase.
"In some counties, we're literally fighting floods from the snowmelt and then fighting wildfires just a few miles away," said Ken Pimlott.
For regular Trumpet readers, this statement should sound familiar. God uses weather disasters as warnings to get our attention. Here is what we wrote in our free booklet Why 'Natural' Disasters?:
The God of the Bible is not impotent. He wields the punitive sword of flood and mildew—and also that of drought (Deuteronomy 28:22; 11:17). Sometimes He uses both at the same time in order to heighten their corrective power: "And also I have withholden the rain from you, when there were yet three months to the harvest: and I caused it to rain upon one city, and caused it not to rain upon another city: one piece was rained upon, and the piece whereupon it rained not withered" (Amos 4:7). Notice—this is God talking through His Prophet Amos. God causes these weather disasters! In one region God sends a drought—in another region, floods—and it all happens right before harvest time. And why? God causes it because we haven't returned to Him (verse 8). Amos is trying to help us see the connection between extreme weather upsets and human sin.
California has been hit relentlessly with earthquakes, drought, floods, landslides and fires. In a December 1993 Trumpet article, editor in chief Gerald Flurry wrote, "With all the disasters that have struck California the past few years, it's as if the state is under a curse." To find out why California has been experiencing more natural disasters than any other state, read "Is California Under a Curse?"