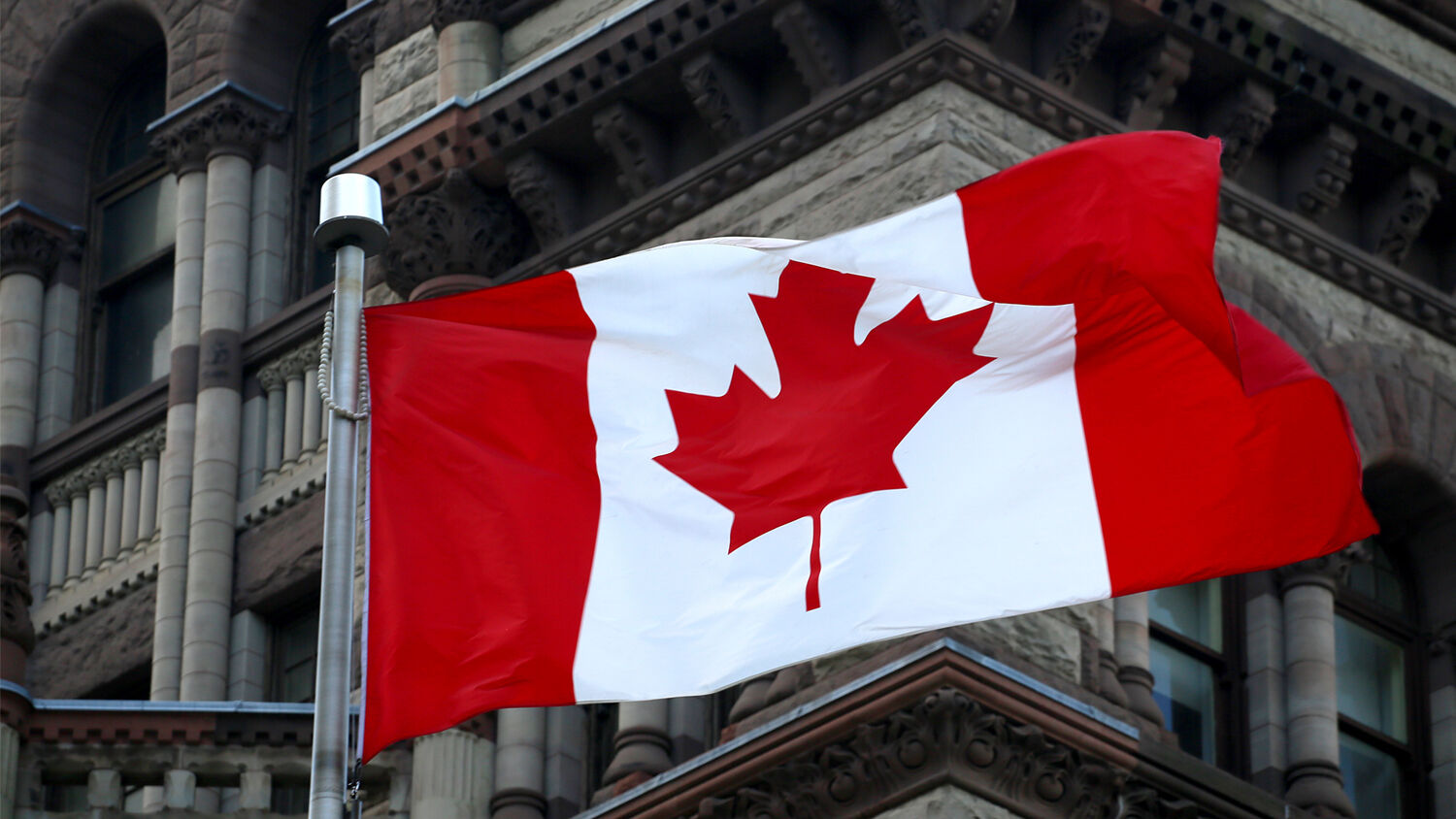 Alleged Islamic State Attack Foiled in Canada
On Saturday, June 3, while a horrific terrorist attack was being carried against civilians on London Bridge, another attempted attack was taking place in Scarborough, Ontario. A 32-year-old woman, reportedly wearing a niqab and a bandana that looked to be an Islamic State flag, walked into a Canadian Tire store and began attacking employees with a golf club while shouting "Allahu Akbar." She then proceeded to pull a large knife out from under her clothing but was quickly apprehended by store employees. One employee suffered non-life-threatening injuries.
On Tuesday, the attacker, Rehab Dughmosh, appeared in court where she faces two counts of assault with a weapon, assault, two counts of possession of a weapon, threaten death or bodily harm, and carrying a concealed weapon. When the courts asked her to identify herself, she responded by saying, "ISIS—I pledge to the leader of the believers—Abu Bakr al-Baghdadi." She is set to appear in court again on June 21.
While Canadians can breathe a sigh of relief that this attack did not mirror the tragedy of the London attack, troubling realities are beginning to show through from this attack. For one, it appears that Canada's response to the attack will be very similar to that of Britain: Keep calm and carry on.
Reporting on the incident, Global News stated:
When asked about the incident Tuesday evening, Toronto Police Chief Mark Saunders said the public shouldn't be "concerned about safety in any way, shape or form."

"It was a very isolated situation, and we have taken all the steps I believe necessary to make sure that we have kept the community and city safe," he said.

The rcmp [Royal Canadian Mounted Police] confirmed its Greater Toronto Area Integrated National Security Enforcement Team (inset) continues to investigate the incident in partnership with Toronto police and there is "no outstanding risk to public safety."
While it's in the interest of the police to keep the residents of the city calm and feeling secure, there is a resounding sense in that statement that nothing is going to change. No hard questions will be asked. Life will continue as normal.
But the reality is that this isn't an isolated situation. In April, the rcmp arrested a 27-year-old Toronto man for leaving Canada to join the Islamic State. The man, who had been under investigation beginning in January 2016, traveled to Turkey on or around Oct. 22, 2014, allegedly to join the Islamic State. He was detained by Turkish officials before being sent back to Canada.
As the Toronto Sun brought out, "That would be the very day that Parliament Hill was attacked and Cpl. Nathan Cirillo was murdered by a man who pledged allegiance to the Islamic State and just two days after another follower ran down Warrant Officer Patrice Vincent in Saint-Jean-sur-Richelieu" (April 5). Yet it still took two years for him to be apprehended and formally charged. The rcmp said at the time of his arrest that there was never any risk to public safety.
While you want to believe that police forces acted in the best interest of Canadians in that situation, the fact is that there are Islamic State sympathizers out there that do pose a risk to public safety, but these incidents are not getting the coverage they deserve. A story broke in late March that suggested that Montréal-Pierre Elliott Trudeau International Airport had been "infiltrated by radicalized individuals."
The report found that several employees had been stripped of their security clearance because they had been radicalized and supported the Islamic State. Attacks like that in Scarborough can be reasoned as just "isolated incidents," but here is a case where several people were working together, in an airport, and they all supported the Islamic State in some way.
The Toronto Sun reported the story as such on March 28:
The investigation found that one employee with airport security clearance reportedly shared Islamic State propaganda videos, including graphic imagery of torture and murder, through social media accounts.

Another individual, according to the report, suggested that the November 2015 Paris massacre, carried out by Islamic State agents, needed to be replicated.

One of the radicalized employees reportedly had direct access to runways and aircrafts at Montreal's airport. This employee allegedly had a great deal of knowledge and documentation about military-caliber assault weapons.
Here is a situation that could have been horrific had they not been discovered. But what is most terrifying is the pathetic response to these terrorist sympathizers. No charges were laid, just a few revoked security clearances, and as for the individual who had direct access to runways and aircrafts, he still works at the airport, just at a different post—away from the runways and aircrafts!
This is the reality in Canada today. Like Western nations throughout the world, Canada is not immune to terrorist threats, but wants to ignore that reality. Like Britain, the United States, Europe, terrorist sympathizers, supports and even hardened fighters walk freely in Canadian society. The Toronto Sun reported on April 5,
The 2016 Public Report on the Terrorist Threat to Canada found 180 people with Canadian connections are suspected of traveling abroad to fight for the terror group. "Canadian extremist travelers represent a small but notable part of the broader international problem," the Public Safety report said. And at least 60 are now back in Canada.
If you haven't yet, be sure to listen to the recent Trumpet Daily Radio Show titled "About Those 400 ISIS Soldiers Who Returned to London—Where Are They?"
This is the reality that Canadians, Brits and Americans want to ignore. Here are 60 Canadians who went to Syria to fight against Canadian interests, against Canadian troops and against Canadian values. Yet there are at least 60 walking freely, implying that there could be more that they don't know about.
Despite these troubling news stories, Canada has been largely unscathed by Islamic terrorism. No blood has been shed since twin attacks left two Canadian soldiers dead in 2014. But is that because Canada has dealt with the problem? These news stories show that they haven't.
The troubling truth is that Canadians have simply pushed it out of their minds and buried their heads in the sand. They don't want to face the reality that terrorism is a real threat to society. If one wants to find any information on the above-mentioned stories, you really have to dig to find it. A casual Google search of "isis in Canada" won't bring up much about these stories.
One element to Saturday's attack in Scarborough proves this. When the Toronto Police released a statement about the attack, a few key details were left out, as reported by the Toronto Sun. For one, there was no mention of the Islamic State bandana, or of her shouting "Allahu Akbar," or of the fact that she is alleged to have left a note inside one of five Korans she dropped off at a neighbor's just before the attack. All these details are being provided by witnesses. Added to this, there is a publication ban placed on the initial court hearing, so other key details may be left out.
And so life in Canada will continue as normal. No changes will be taken to prevent further attacks. In fact, the solution in this case seems to be muzzling the media so that the truth of the case can't be revealed. But burying our heads in the sand will not deal with the problem. Canada is not immune to these violent attacks, and Bible prophecy says it will intensify. Keep your eyes glued to the Trumpet to understand where world events are headed.