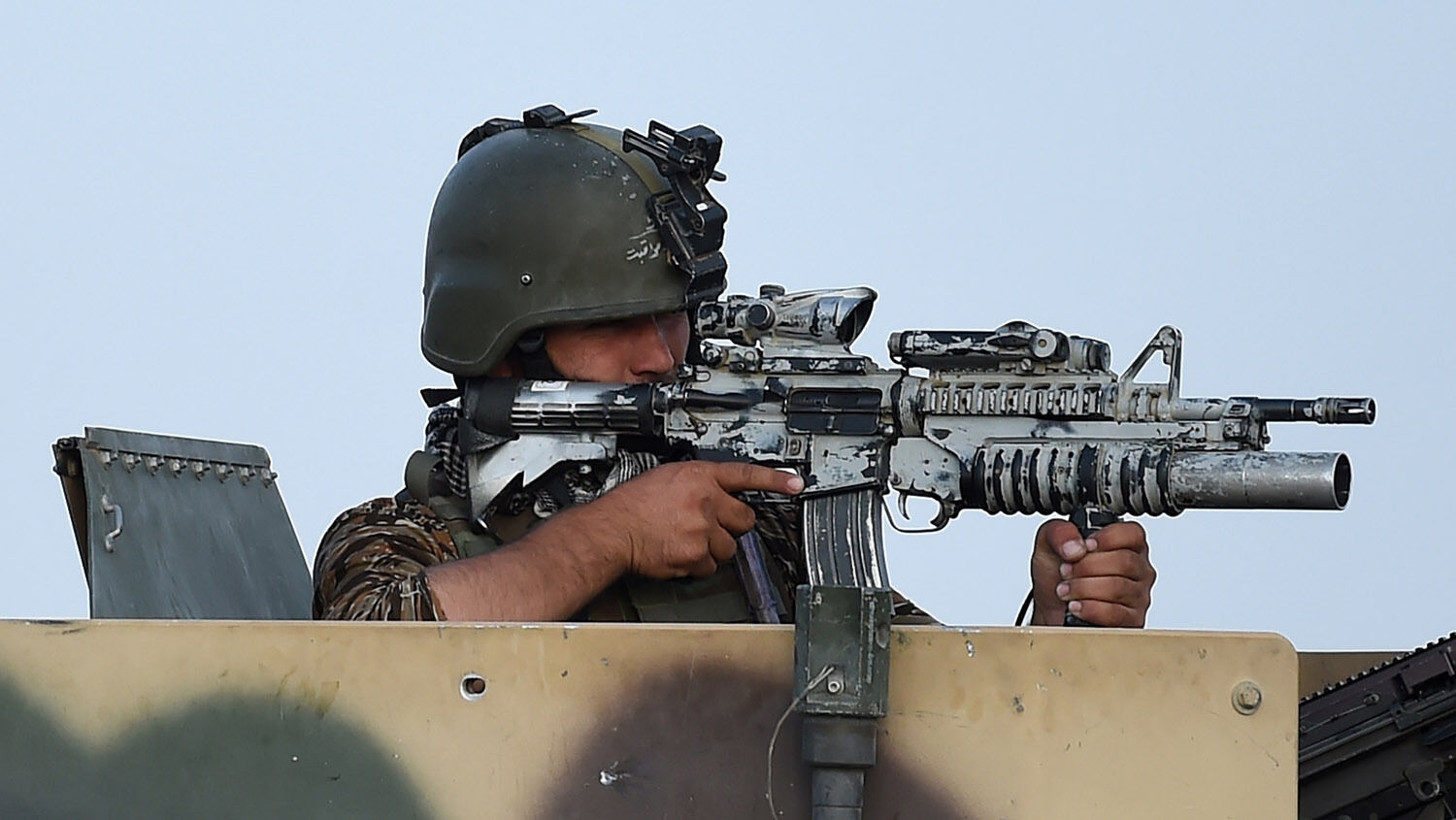 Russia's Designs for Afghanistan Run Deep
The ramifications of the Soviet resurgence in Afghanistan are far-reaching.
Russia's involvement in Afghanistan may be deeper than United States officials have previously publicized.
During a Senate Armed Services Committee hearing on March 23, nato's Supreme Allied Commander and America's leading military official in Europe, Gen. Curtis Scaparrotti, said he had "seen the influence of Russia of late—increased influence in terms of association and perhaps even supply to the Taliban."
This candid pronouncement was the United States' "first significant" official statement about Russia's deepening relationship with the Taliban, according to Bill Roggio, a senior fellow at the Foundation for the Defense of Democracies. Prior official remarks on the issue were not as revealing of the actual reality in Afghanistan.
Not surprisingly, Russia dismissed General Scaparrotti's statement as "absolutely false." Russia's special envoy to Afghanistan, Zamir Kabulov, said the U.S. was fabricating accounts of Russian meddling in Afghanistan "to justify the failure of the U.S. military and politicians in the Afghan campaign."
What then is the plain truth?
The United States has indeed been failing remarkably in its Afghan campaign—its longest-running war. It has essentially been buried in the graveyard of empires, along with the British Empire and even the Soviet Union.
But Russia, under President Vladimir Putin, has been seeking to resurrect the Soviet empire. Its demise, according to President Putin, was "the greatest geopolitical catastrophe of the century." Reestablishing superpower status in Afghanistan, however, has compelled Russia to undermine American interests while advancing its own. And one way Russia did this was by engaging with the Taliban in ways that run much deeper than Russia's special envoy to Afghanistan indicated.
Taliban officials told Reuters that Russia had been providing them with "moral and political support" since at least 2007. Russia's "sole purpose," said the Taliban, "was to strengthen us against the U.S. and its allies."
Russia has said that its cooperation with the Taliban was to help with fighting against the Islamic State; that their designs against the Islamic State "objectively coincide." But a senior Taliban official told Reuters that "in early 2008, when Russia began supporting us, [the Islamic State] didn't exist anywhere in the world."
Russia has also said that its cooperation with the Taliban was "aimed at encouraging the Taliban movement to join the national reconciliation process under the leadership of Kabul …." That leadership in the Afghan capital only controls 57 percent of the country and 62 percent of the population, according to America's leading commander in Afghanistan, Gen. John Nicholson. The remainder is largely controlled by the Taliban. It is more power and territory than the group possessed when it was first toppled by the U.S.-led invasion of 2001.
It remains to be seen if Russia can tame the Taliban. But what is certain is that Russia is aggressively taking charge of the reconciliation process in Afghanistan.
In February, Russia held a six-nation conference on the future of Afghanistan. The nations represented there were Afghanistan, China, Pakistan, India and Iran. Russia is planning a similar but bigger conference in mid-April. It invited the United States for the first time, but the U.S. refused to attend because "the U.S. wasn't consulted before receiving the invitation and doesn't know Russia's objectives for the gathering," according to the Associated Press.
While the U.S. still has a heavy military presence in Afghanistan, it seemingly is abdicating responsibility for the future of the nation to Russia. The U.S. even had to lift sanctions against a Russian defense contractor that alone can repair Afghanistan's sorely needed Russian-made Mi-17 transport helicopters.
These are distressing signs of the depth of Russian influence in Afghanistan and of "the failure of the U.S. military and politicians in the Afghan campaign."
The big question to ask now is, "What happens after a superpower dies?" as Trumpet columnist Joel Hilliker asked in January 2014. What happens when a superpower wages a war for 16 years without any success? What happens when a resurging rival power meddles in its foreign campaigns with some success? What happens when such a turn of events increasingly worries other rival powers?
nato's Resolute Support mission in Afghanistan currently has 13,459 troops, and 4,226 of them are from European Union member states. The mission is divided into five Train Advise Assist Command (taac) multinational formations: taac-Capital, led by Turkey; taac-East and taac-South, led by the U.S.; taac-West, led by Italy; and taac-North, led by Germany.
Events in Afghanistan are a deep concern for Europe. In October, the EU pledged $3.75 billion in annual aid to Kabul in exchange for Afghanistan's receipt of hundreds of thousands of its unwanted migrants to Europe.
What happens when America's influence in Afghanistan diminishes and Russia's clout in Afghanistan expands? Europe's foreign engagement will increase—to the extent of boosting foreign aid, expanding military operations abroad, and uniting into a more robust union. This is a trend the Trumpet has been watching ever since Putin's United Russia party won the parliamentary elections of December 2003. Trumpet editor in chief Gerald Flurry wrote in "Russia Frightens Europe—and Fulfills Bible Prophecy":
Russia has been outside the mainstream of world affairs for over a decade. But now it is moving back to the center of global events, and even the Russian people don't understand why it is happening. But you can know. All we need to do is understand the Bible, which tells us to watch world events—not dates. World events will date the Bible's prophecies and reveal where we are in the overall time frame. A more dictatorial Russian government is coming fast, and you need to know where it is leading. That power will be able to challenge Europe, when nobody else can, including the U.S. The EU is going to become the world's number one superpower. So says Bible prophecy. … Europe has not forgotten Russia's recent dictatorial history. It is nervous for good reason. And it is going to get a lot more nervous in a few short years.
Follow this trend as Russia undermines America's influence in Afghanistan. Take note of how Europe reacts. The entire process might be slow-moving, but it is a definite trend that is moving forward with every headline about America's Afghan campaign.