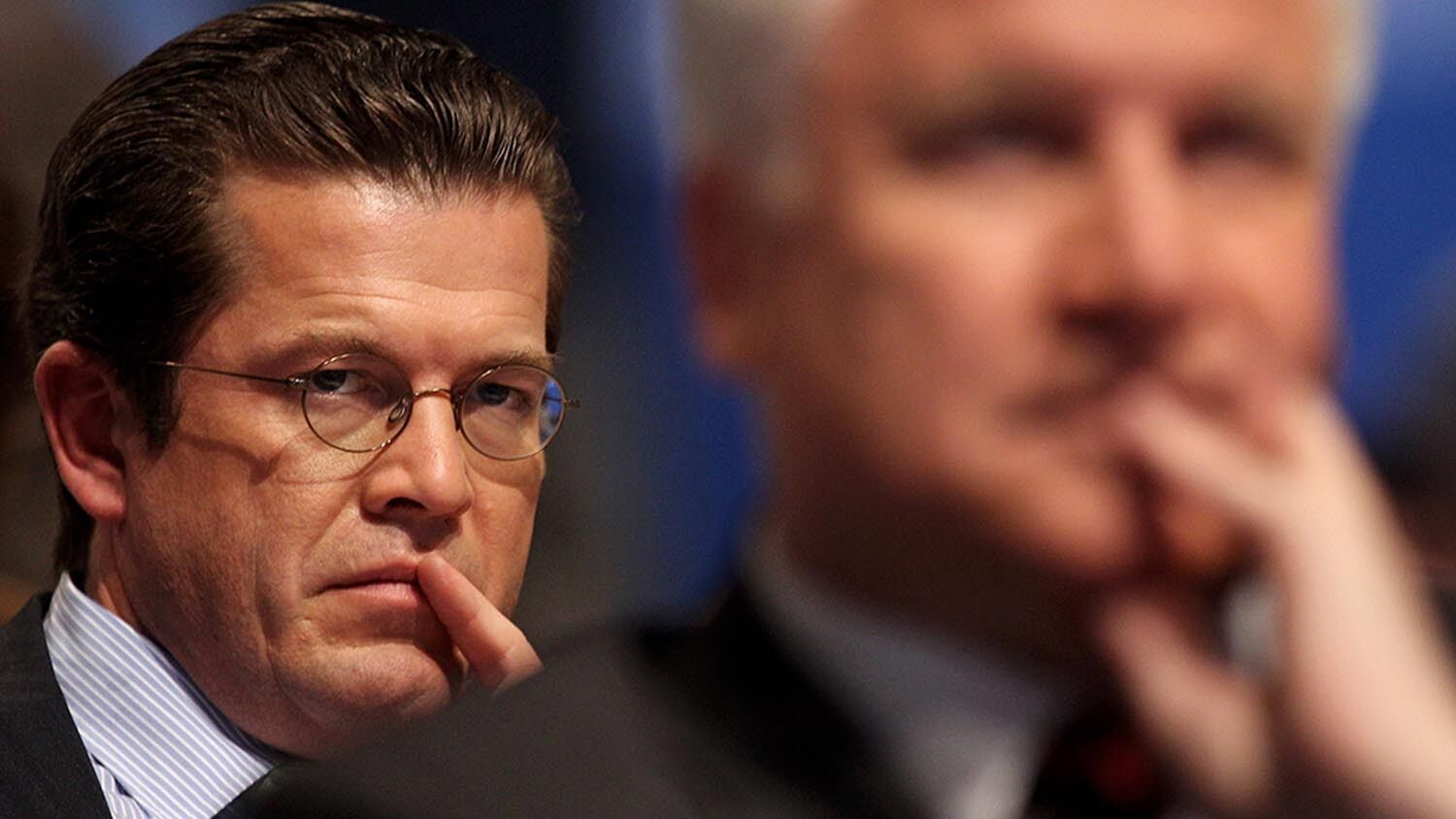 Guttenberg Tests the Waters
Is this the return of a prodigal son or a long-planned comeback?
Former German Defense Minister Karl-Theodor zu Guttenberg discussed the future of the Christian Social Union (csu) with party chief Horst Seehofer and other prominent figures in a quiet castle hotel in Neufahrn, Lower Bavaria, over the weekend of March 11. Anytime Guttenberg makes an appearance in Germany, rumors of a possible comeback are in the air—not so this time. This time the comeback is real. It's a small start, but this return to politics will give him and his party an indication as to whether the population is ready for more.
"Just the radiance of the name Guttenberg can be witnessed in Neufahrn. tv cameras, photographers, journalists: Everything is ready for when the charismatic nobleman flies from the U.S.A. to the homeland," German news website Stern reported (Trumpet translation throughout).
Guttenberg will support the csu in the Bundestag election campaign and take a key advisory position in foreign-policy issues. The former css star will reportedly hold a campaign in each of the seven Bavarian government districts in the weeks leading up to the election. "If, however, the csu feels that his appearance would be more damaging than good, he will immediately withdraw, Guttenberg explained in an internal round," Süddeutsche Zeitung reported.
Party leader Seehofer said he was "very grateful" for this development. "I consider it a very noble offer that he will support us in one or the other event," he said, noting that Guttenberg is not looking for a position but rather "wants to help his family, his csu."
One of Germany's major daily regional newspapers, Rheinische Post, suggested that Guttenberg's appearance in the campaigns "will also serve as a test"as to whether Guttenberg will once again "ignite" the people. "His fans as well as his opponents are likely to agree that Guttenberg will take advantage of this second opportunity. And then? 'Now we focus on winning the elections, and then we'll see more,' says Seehofer in front of the Neufahrner castle. Guttenberg smiles, leaning relaxed against one of the state carriages."
While in office, Guttenberg was Germany's most popular politician. The csu remembers all too well the great popularity it enjoyed with him. But he was ousted from his post as defense minister when the University of Bayreuth stripped him of his doctorate for plagiarism. Guttenberg said the plagiarism in his doctoral thesis was inadvertent and occurred during a busy time in his life; he resigned as a result. The question now is, will his comeback once again stir the German people?
Guttenberg looks like a prodigal son returning to support his family in a time of crises. During his exile to the United States, he added valuable experience to his charisma and formed outstanding relationships with many American business leaders. He founded his own advisory company, Spitzberg Partners, and invests in companies around the world. Now he is ready for the long-desired and planned comeback.
To understand why we believe Guttenberg might be the man to lead Germany through the President Trump era, read "Trump, Germany and KT zu Guttenberg."