The Song of Fools
Are you listening to it? What is it teaching you?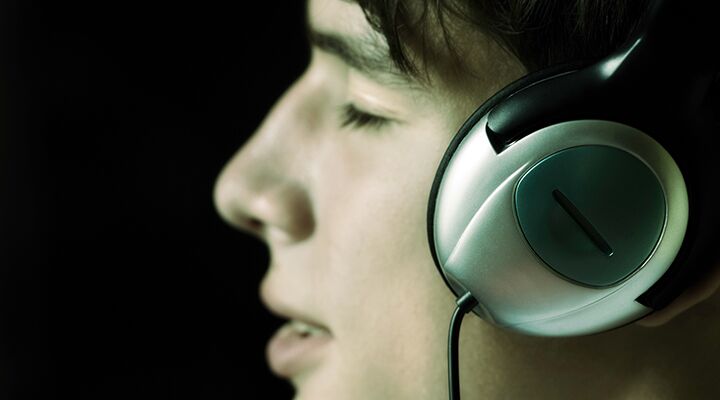 The Song of Fools
Are you listening to it? What is it teaching you?
Pop music grabs your ear and draws you in. The catchy tune, the enchanting vocal, the clever lyric, the sweet beat—the radio dial is full of these: songs crafted to captivate you and stick in your mind.
And now here you are, humming along to that mesmerizing hook. But wait—what are these rich, glamorous people singing about?
Have you looked at the lyrics of the top pop songs? Pick any hit, read the words, and you quickly see how stupid it is. Or vulgar. Or self-indulgent and vain. Or immoral and perverse. Or dangerous and sick.
"Gotta kiss myself, I'm so pretty. I'm too hot!" sings Bruno Mars in "Uptown Funk." It is basically a celebration of the singer's own awesomeness and of the glamour of lascivious city life. "If you sexy then flaunt it. If you freaky then own it. Don't brag about it, come show me." This is a theme in a lot of these songs: Don't hold back—just be as crazy as you want! "Girls hit your hallelujah, 'cause uptown funk gon' give it to you." Excuse me, what?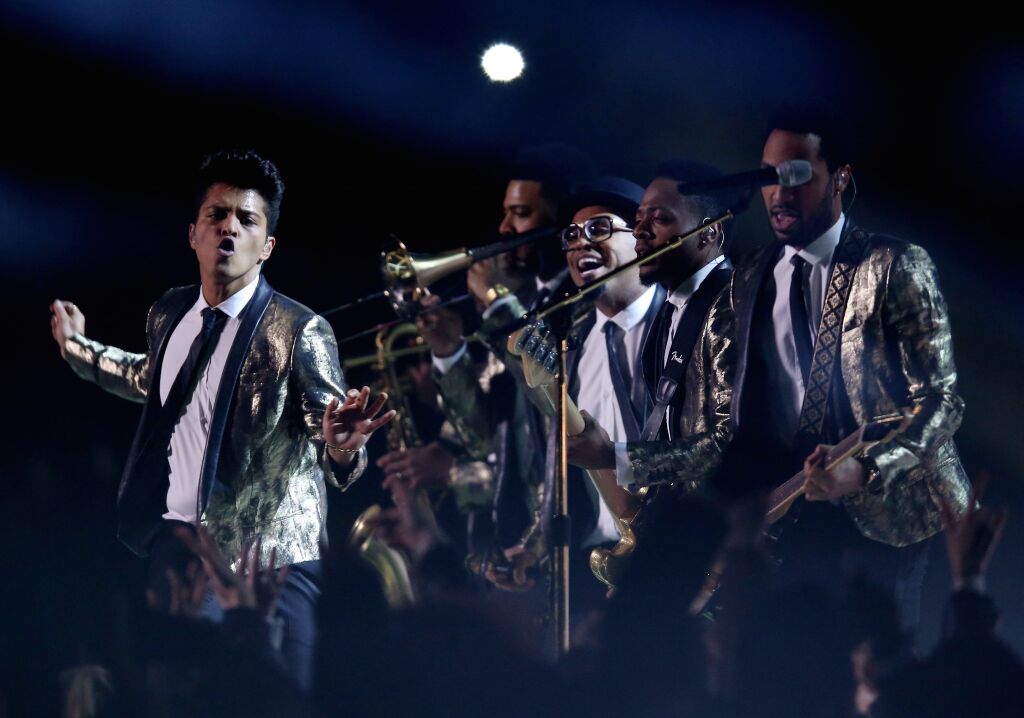 This was the biggest song for most of 2015. It might have been the most "uplifting" of the handful of hits I looked at. Every one of them was terrible. Gross, lustful, boastful, angry, depressing, brutal, violent, disgusting, nasty. Far worse than I expected! Sampling these lyrics requires skipping over most of them because they are so explicit and profane, if they even make sense at all.
So many of these songs celebrate the shallowest, basest lusts. "Call me on my cell phone late night when you need my love. I know when that hotline bling, that can only mean one thing." That's Drake in "Hotline Bling." "I'm like, yeah, she's fine. Wonder when she'll be mine. She walk past, like press rewind to see that [profanity] one more time, and I got this sewed up." That's Fetty Wap singing "679." "I had a summer lover down in New Orleans; kept him warm in the winter, left him frozen in the spring. My, my, how the seasons go by," Elle King sings in "Ex's & Oh's." "Nothing lasts forever, but this is gonna take me down," Taylor Swift says of a doomed affair in "Wildest Dreams"—"He's so tall, and handsome as [profanity]; he's so bad, but he does it so well. I can see the end as it begins. … Someday when you leave me, I bet these memories hunt you around."
Unsurprisingly, equally popular to these anthems of immorality are the ballads of the brokenhearted. "At least I can say that I've tried to tell you I'm sorry for breaking your heart. But it don't matter—it clearly doesn't tear you apart anymore," sings Adele in her hit "Hello." "I thought that I've been hurt before, but no one's ever left me quite this sore," Shawn Mendes sings in "Stitches"—"Your words cut deeper than a knife. … You watch me bleed until I can't breathe; I'm shaking falling onto my knees. And now that I'm without your kisses, I'll be needing stitches." These fools followed their hearts into disastrous relationships, and pathetic fans are now grooving on their depressing confessions. Do you really want to absorb yourself in that miserable world?
The Country Music Award's 2014 "song of the year" was Kacey Musgraves's "Follow Your Arrow." What is this catchy little number teaching? Well, since people are going to criticize you no matter what you do, "You might as well just do whatever you want. So make lots of noise, kiss lots of boys, or kiss lots of girls if that's something you're into. When the straight and narrow gets a little too straight, roll up a joint—or don't (I would)—just follow your arrow wherever it points." Billboard writer Jewly Hight described the song as a "toast to conformity-bucking, pot-smoking and same-sex affection."
This exercise in absurdity could go on and on. Are you listening to this nonsense?
(Trumpet managing editor Joel Hilliker discusses the impact of this topic further on Trumpet Hour at 49:32.)
Take a breath of fresh air and note this up-to-date wisdom from Solomon in Ecclesiastes 7:5: "It is better to hear the rebuke of the wise, than for a man to hear the song of fools."
You hear "the song of fools" everywhere today. Lange's Commentary says this refers to "the extravagant, boisterous and immoral songs that are heard in the riotous carousals of foolish men." The song of fools fills the airwaves! Another appropriate term for it can be found in Psalm 69:12: "the song of the drunkards."
Everything about "the song of fools" engages the carnal mind. It has instant appeal, like sugar on the tongue. But like refined sugar, its messages are incredibly toxic. And it affects you more than you realize.
The peddlers of these songs are attractive—or certainly fascinating, even in bizarre ways. But theirs is the seduction of the "strange woman" of Proverbs 5 and 7. They often live debauched lives. Their views are twisted; their morals are sick. The most popular among them openly advocate rank materialism, illegal drug use, sexual license and perversion. They are miserable—often openly, proudly so! Yet millions of young people listen, watch, hum along, absorb and allow these pop stars to shape their thinking.
2 Corinthians 6:17 tells us to come out from the world and be separate. Hear the rebuke of the wise! It's so much better than getting caught humming the song of fools.