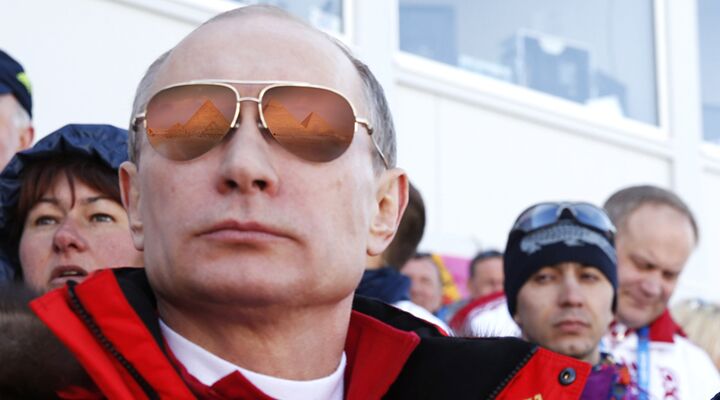 Will Russia Drive Egypt and Saudi Arabia Apart?
The Yemen conflict has brought Egypt and Saudi Arabia together as partners against a common enemy: the Houthis.
The Houthis are a Shia extremist group backed by Iran. They seized control of Yemen in January after toppling the Sunni president. Saudi Arabia, Egypt, Turkey and other Sunni nations are working to expel them from Yemen. The Saudi-led initiative is backed by the United States (and less directly by the German-led European Union).
But the Trumpet believes that a wedge will eventually drive Egypt away from Saudi Arabia, and position Cairo as a friend of Iran.
Could that wedge be Russia?
It's no secret that Russia sides with Iran in the Yemen conflict, and in several other Middle Eastern matters. Iran's mullahs share Vladimir Putin's goal of ending the era of U.S. dominance, and the two sides are keen to cooperate toward that end whenever possible. Moscow and Tehran also stand together in offering ironclad support to the regime of Bashar Assad in Syria. Under Assad, Syria is the most valuable ally in the region to both Iran and Russia.
Saudi Arabia, which is a U.S. ally and Iran's primary regional enemy, recognizes Russia's pro-Iran interference in the region and vehemently disapproves of it: "[Putin] speaks about the problems in the Middle East as though Russia is not influencing these problems," said Saudi Foreign Minister Prince Saud al-Faisal in March.
Russia's relationship with Egypt is also thriving.
This relationship began as far back as the 1500s when Russia's czars gave backing to Egypt's Christians. It continued on during the Soviet era when Moscow provided vital support to Egypt's first president, Gamal Abdel Nasser.
The Russia-Egypt relationship cooled under Anwar Sadat and Hosni Mubarak, when Cairo pulled away from Moscow in favor of a more pro-U.S. posture. But today's Egypt, under President Abdel-Fattah al-Sisi, is embracing Russia once again.
The United States shunned Sisi after he became Egypt's leader by ousting the county's first democratically elected leader, Mohamed Morsi. Washington called the ouster a coup, and slashed a fifth of its military aid to Sisi's Egypt. The U.S. also withheld delivery of some armaments to Egypt.
This prompted Sisi to seek out other allies, including Russia.
Where the Obama administration's bungling foreign policy had cut support to Sisi, Vladimir Putin reached out to his fellow strongman. In February, Putin traveled to Cairo, marking only the second time in 50 years that Egypt received a Soviet or Russian leader. Egypt's flagship state paper ran a front-page spread declaring Putin "a hero of our time."
During the trip, Putin gave Sisi a brand new AK-47, a move analysts believe symbolizes Russia's desire to fill the weapons void left by the United States. Mr. Putin also unveiled plans to help bolster Egypt's nuclear industry.
The Washington Post recently commented on Russia's influence over Egypt: "[U]nder the leadership of Sisi, Egypt has become increasingly close to Moscow and moved away from Washington. … Saudi Arabia has become a major financial backer for Egypt in recent years, and some have suggested that Sisi's unbridled support for military action in Yemen stems from a sense of indebtedness. But Saudi Arabia isn't Egypt's only ally, and Sisi may not be willing to give up his relationship with Putin just yet."
The camaraderie between Putin and Sisi is underscored by the fact that both are robust strongmen who stamp out dissent. Since Putin fought an Islamist insurgency in Chechnya, he is seen as sympathetic to Sisi's current battle against Egyptian Islamists.
At present, Sisi appears to be keeping Egypt friendly with both Saudi Arabia and Russia. But if Cairo-Moscow ties continue to warm, it is difficult to see how Egypt could remain aligned with Saudi Arabia. Since Russia is pro-Iran and anti-Saudi Arabia, it is likely that Egypt may soon have to choose either the Russians or the Saudis.
Especially in the last year, a geopolitical fault line has deeply divided Russia and Europe. If Russia and Egypt continue gravitating back toward one another, it could extend that fault line to also divide Saudi Arabia and Egypt. America's propensity for betraying its allies makes this possibility more likely.
Such a move could drive Egypt away from Saudi Arabia and draw it nearer to the Iranian camp. To understand the significance of such an outcome, read "Iran-Egypt Alliance Prophesied."