Election Triumphs and False Hopes
November's elections in the U.S. brought Republicans big victories. Has hope and change finally come to America?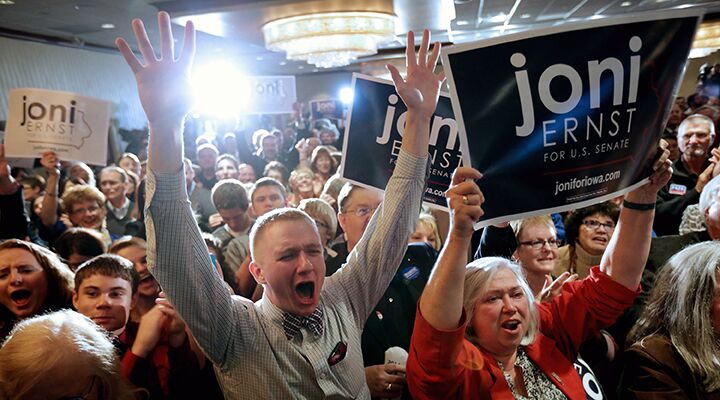 Election Triumphs and False Hopes
November's elections in the U.S. brought Republicans big victories. Has hope and change finally come to America?
Republicans are jubilant. On election day they picked up at least seven seats and the majority in the Senate, increased their majority in the House of Representatives, and won several key governors' races. It was a big win, bigger than most analysts expected.
Republican optimism swelled. Sen. Mitch McConnell called this "a chance to begin to save this country." Is he right?
A lot of Americans agree the country needs saving. It's suffering runaway debt, economic inequality, unemployment, immigration concerns, racial tension and violence, foreign-policy blunders, waning global influence. Two thirds of voters—including 89 percent of Republicans and 71 percent of unaffiliated voters—say the U.S. is headed in the wrong direction.
Though President Barack Obama wasn't on any ballot, Republicans worked hard to link him to their Democrat opponents and turn their races into referendums on his unpopular policies. Polls show dissatisfaction and anger with the administration (and with congressional leadership and both parties). Now, Republicans view their victories as a strong message from voters to the president.
But we have no reason to expect this president to take any correction from these elections. This administration views virtually everything it has done over the last six years as a terrific success.
Look at its foreign-policy record, for example. It has authored stunning failures in Iraq, Egypt, Libya, Syria and elsewhere in the Middle East; it has effectively aided Iran's pursuit of nuclear weapons; it has been a spectator at the rise of the Islamic State; it has ravaged alliances with Israel, Britain, Poland, Germany and other nations; it has been embarrassed by a militant Russia and a belligerent China. Yet the administration sees its leadership as having improved global tranquility and enhanced prospects for peace on "every fundamental issue of conflict today."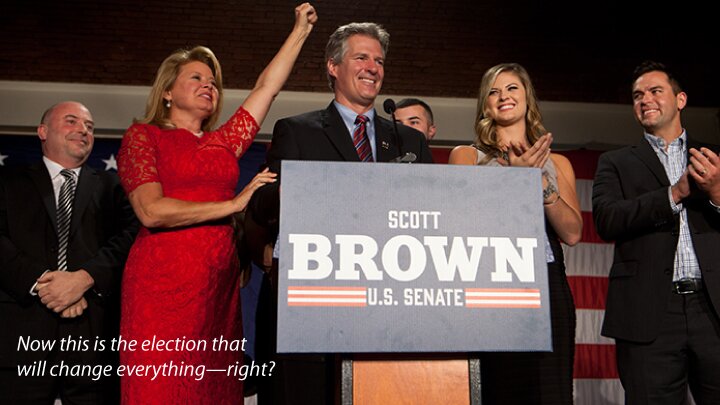 Despite presiding over a stagnant economy, chronic unemployment and a $7 trillion increase in national debt, the president praises his economic accomplishments (though no Democrats ran on that record). Despite proof that lax immigration policies encouraged more illegal immigration, the administration wants to also grant amnesty to millions of resident illegals. It shrugs off scandal after scandal—Fast and Furious, Benghazi, the irs, fbi drone surveillance, illegal Department of Justice and National Security Agency monitoring and journalist intimidation to name a few.
Rather than acknowledge failure and fire guilty officials, the administration has consistently deflected blame and doubled down.
Will it suddenly be contrite since a few senators lost their jobs?
For six years the president's administration treated constitutional limits on executive power like a doormat beneath its agenda. It has ignored laws or parts of laws. It has bypassed Congress.
What is the president going to do now that Congress is even more opposed to his agenda? Transform into a consensus builder?
politico reported this before the election: "Administration officials tell us that Obama's political and policy teams are planning a big counterattack if the Republicans win the Senate—introducing a slate of legislative proposals and executive actions on immigration, infrastructure and early childhood education that are popular with the Democratic base and that he will dare the gop to oppose" (Nov. 2, 2014).
abc's Jon Karl reported on election day that administration officials said the president "is prepared to aggressively pursue his agenda using his power of executive authority, where he can't work with Congress …." The White House stated this outright.
About a year ago, Oklahoma Sen. James Lankford participated in talks with the president on a government shutdown. He told the Trumpet staff that the two sides appeared close to an agreement. Rumors of a deal emerged. The stock market rose. The next day, right after the stock market closed for the holiday weekend, the White House said, All deals are off, no negotiations, my way or no way. Lankford said, "All of us that were sitting there said, what was that? What just happened?"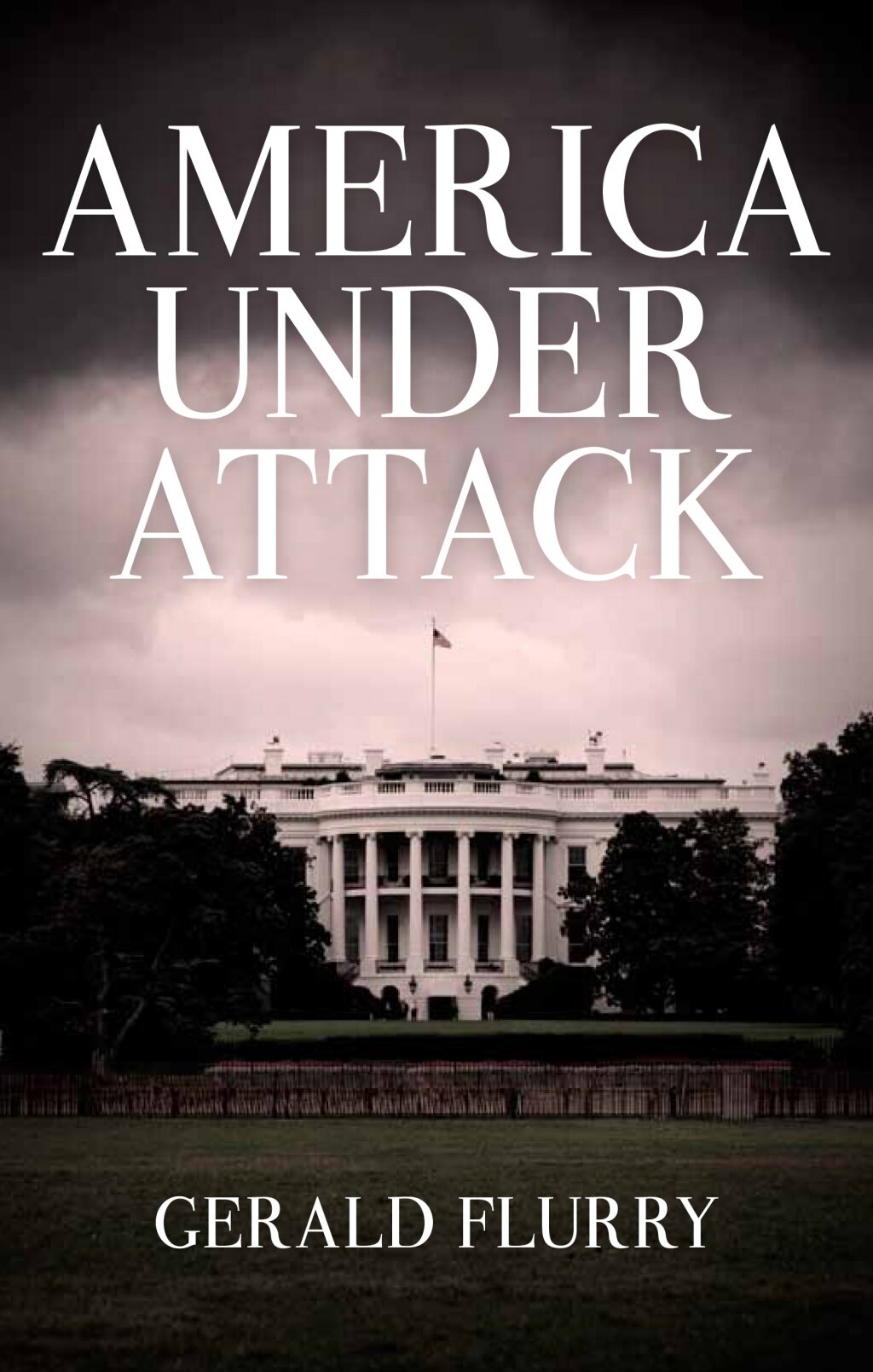 "Speaker Boehner has told us over and over again, every negotiation he's had with the president has been that way," Lankford said. "He'll sit down one-on-one and talk through stuff, but within 24 hours, all the rules change …."
They don't understand the spirit they are dealing with and what it all means. Only our booklet America Under Attack explains. (Request your free copy.)
In his post-election press conference, the president refused to admit any need to change. He is now unconcerned about reelection. And he has every motivation to sidestep Congress; he has a phone, a pen and an agenda.
Americans have much to be concerned about. Even amid election-year rallies and rhetoric, many citizens recognize that they're not actually about to "take back Washington," "send a message," "fix the system" and save the country. Republicans have a congressional majority, but they don't have the White House—and more importantly, they just don't have the answers.
As the Prophet Jeremiah once wrote, "Thus saith the Lord; Cursed be the man that trusteth in man."
This country does need saving. But no politicians will be able to deliver. The nation is being cursed for placing its trust in man.
Jeremiah continued: "Blessed is the man that trusteth in the Lord, and whose hope the Lord is." In whom have you placed your trust?