Enemies of a Prophet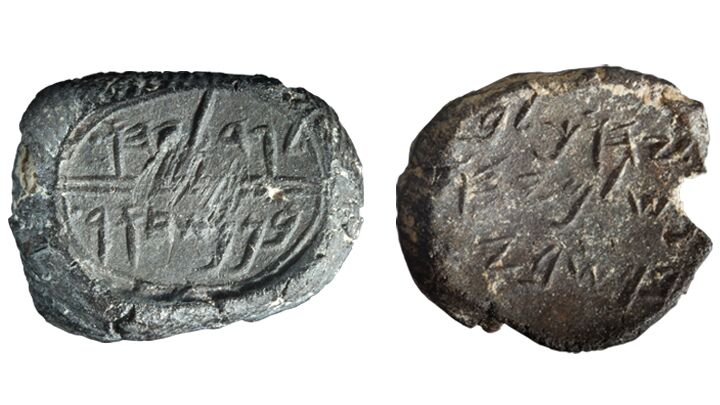 Enemies of a Prophet
During the last days of the kingdom of Judah, the Prophet Jeremiah warned the residents of Jerusalem of their impending captivity at the hands of the Babylonian army. Instead of heeding that warning message, the princes of King Zedekiah's administration attacked the messenger and cast him into a miry dungeon (Jeremiah 38:1-6).
Judah's princes advised the king not to surrender to Babylon. Meanwhile, God used Jeremiah to inform the king and Jerusalem's inhabitants that surrender was actually the only way to survive. The king deliberated: Should he heed the prophet's counsel, surrender Jerusalem and possibly save his people? Or should he capitulate to his princes, kill the prophet and prepare the nation for war? The fate of the nation rested on his verdict.
It's a gripping story, told in the book of Jeremiah. But is it true?
The best way to verify its authenticity would be to discover tangible proof corroborating the events and characters described. Jeremiah recorded one of his confrontations with the princes in chapter 38. In fact, in verse 1 the prophet even identified the names of his accusers, two of whom were "Jehucal, son of Shelemiah," and "Gedaliah, son of Pashur."
In 2005, Eilat Mazar was digging in the northern section of the City of David when one of her colleagues spotted a small piece of clay lying in the dust. It turned out to be a seal, the kind used to affix a cord tied around a papyrus scroll. The tiny artifact bore a three-line Paleo-Hebrew inscription: "Belonging to Yehucal, son of Shelemiyahu, son of Shovi."
This was the seal of Jehucal.
Three years later, Dr. Mazar and her team set about enlarging the dig, a process that included wet-sifting debris they had excavated just a few yards from the location of the Jehucal bulla. After washing away 2,600 years of dirt and dust, Mazar found herself staring at another bulla. This one read, "Gedalyahu ben Pashur," or, Belonging to Gedaliah, son of Pashur.
It was the seal of Gedaliah.
These bullae are extremely precious discoveries. As Mazar told the Trumpet not long after the Gedaliah bulla was found, "It's not often that such discoveries happen in which real figures of the past shake off the dust of history and so vividly revive the stories of the Bible."
These original two seal impressions are currently on display in Armstrong Auditorium, on the campus of Herbert W. Armstrong College in Edmond, Oklahoma (article, page 20).