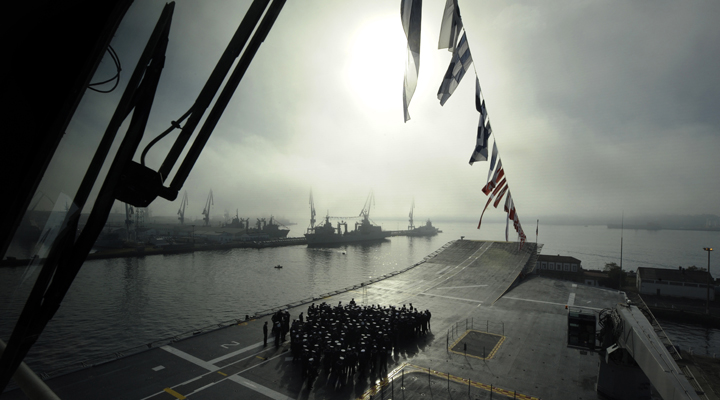 Spain Conducts Worst Incursion in Gibraltar's Waters Since 1960s
Britain officially protested the incursion into Gibraltar's waters of a Spanish armed patrol vessel, which ignored repeated warnings to leave, February 2. This is the most serious in a series of provocations over the past few months.
The 94-meter-long patrol boat is far bigger than the light ships the Royal Navy keeps in Gibraltar. "There has not been an incursion such as this since the mid-1960s when General Franco ruled Spain," said Gibraltarian lawyer Charles Gomez.
"The current situation is very similar to that recently involving the Falkland Islands where an unpopular government in Argentina has seen a territorial dispute as the best way to bury bad news at home," he continued, according to Britain's Daily Mail. "However, the major difference is that Spain is supposed to be an ally within nato and a partner in the European Union."
The people of Gibraltar are becoming increasingly frustrated with Britain's weak response to Spain's aggression. Last year, 10,000 people signed a petition calling on the British government to stand up to Spain. On Friday evening they began a 48-hour protest vigil outside the governor's official residence.
"We are not happy about the continuous lack of action by the Royal Navy in protecting our waters," said a spokesman for the protesters.
But unfortunately for the people of Gibraltar, Britain is prophesied to lose control of this vital sea gate. For more information on this, see "Changing of the Guard" from our free booklet He Was Right.