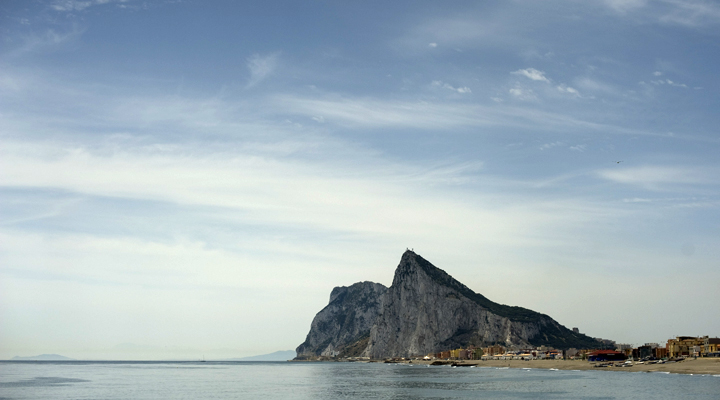 Spain Has Committed Repeated 'Acts of War' Over Gibraltar
Spanish ships have sailed into Gibraltar's territorial waters 197 times this year, it was revealed recently as a British member of Parliament accused Spain of committing an "act of war."
The British government's figures show that Spanish state vessels entered Gibraltar's waters 23 times in 2011 and 67 times in 2010. By the end of November this year, that figure was at 197.
Spain is deliberately making an issue of Gibraltar right now.
"I am sure that the entire House will be shocked, angry and dismayed at the continual incursions by the Spanish government into the waters around the British sovereign territory of Gibraltar," Conservative M.P. Andrew Rosindell said in Parliament December 13. "This is an act of aggression. Will the leader of the House ask the defense secretary and the foreign secretary to make an urgent statement on what Her Majesty's government will do to ensure that these illegal incursions into British sovereign waters are stopped forthwith?"
In his reply, the leader of the House, Andrew Lansley, announced that two Spanish naval vessels had entered British Gibraltar territorial waters on December 10.
Later, another Conservative M.P., Bob Stewart, stood to "gently remind the House that an illegal incursion into British Gibraltarian sovereign waters is technically an act of war."
"What is happening at the moment is wrong, and we should do something about it," he said.
However, Lansley indicated that the government doesn't plan to do much beyond "making a formal diplomatic protest to the Spanish government making it clear that such incursions are an unacceptable violation of British sovereignty."
Britain has made 21 of these complaints already this year. They have accomplished nothing. Britain's most muscular response so far has been to have the frigate hms Sutherland make a quick stop in Gibraltar on its way back from anti-piracy patrols in the Indian Ocean.
Spain's persistence shows it is still committed to winning Gibraltar back. Britain came close to giving the Rock away in 2002. There's little sign it values it much now.
In fact, Bible prophecy says that Britain will lose Gibraltar, along with the rest of its sea gates. For more information on this, see the chapter "Changing of the Guard" in our free booklet He Was Right.