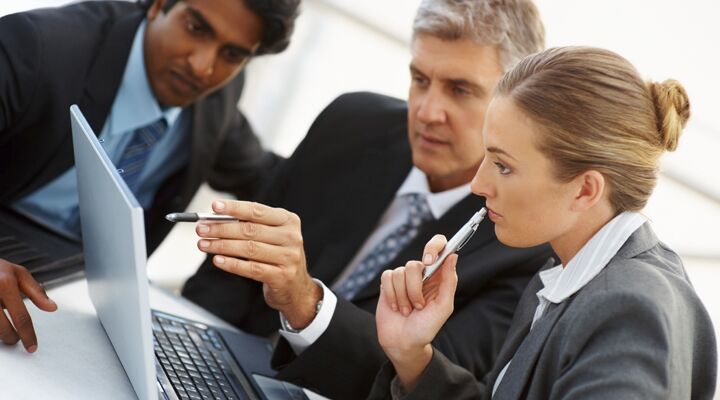 German IT Growth Projection: €3.5 Billion to €13 Billion in 3 Years
Global job seekers find profitable professional employment.
"Job seekers from currently struggling European economies are flocking to Germany's IT industry," claims Germany Trade and Invest. "Nearly 20 percent of German IT companies have seen a rise in applications from these countries in recent months, according to a new survey by bitkom, the country's IT industry association."
More than 50 percent of these companies have available job openings and as such international job seekers are being rewarded with profitable employment.
German investment professionals traveled to New York October 1 through 5 to attend the Interop IT exhibition and conference. For the past 26 years, the event has expanded in the education for technology professionals from diverse employment backgrounds, in the areas of networking, data centers, mobility, wireless, simulation, security and cloud technologies.
This year, German corporate cheerleaders were not only on the lookout for qualified personnel, but also venture capitalists, updating them on developments in information technology back home in hope of luring them to their fiscally responsible homeland.
Achim Hartig, IT expert and director of investor consulting at Germany Trade and Invest in Berlin, opined, "On one hand there is a growing start-up culture here that is embodied by Berlin: young, hip and innovative. On the other hand, the established German Mittelstand is currently performing very well and able to invest in new technologies, especially cloud computing. These trends are creating chances for international companies to come to Germany."
As with many other industries in Europe, Germany, with 20 percent of market share, boasts the biggest tech mart on the continent. Last year, information technology income was €137 billion, and indicators forecast growth, particularly in cloud computing, where predictions of income are staggeringly bullish within the next three years, spiking from €3.5 billion to a mammoth €13 billion!
"The same conditions that helped Germany build a strong class of internationally active small and medium businesses, namely a business-friendly environment and an infrastructure that enables connectivity from anywhere, are now turning the country into a hub for the next generation of businesses," concluded Hartig.
Just four days before Interop, European Commission vice president and chief of its Digital Agenda, Neelie Kroes, declared in a press conference, "Cloud computing could offer a huge lift to the European economy. But only if users can understand and trust it."
"Today we launch a significant package of measures to build that trust and boost our economic future. Today we make Europe not just cloud-friendly, but cloud active. And we offer our economy a €160 billion boost," she said.
With expansion of IT economic success throughout Germany and Europe, citizens and businesses become more flexible but also more vulnerable to the higher level of data openness, and better situated for an EU regulation watchdog to keep tabs on digital commerce behaviors.
Founded on the "more sure word of prophecy" (2 Peter 1:19), our readers are aware of the oft-reported predictions the Trumpet has made regarding not only German economic success, but particularly that of its "merchants" and the profitability of those who invest in Europe's most dominant country in the Euro-mart (Nahum 3:16; Revelation 18:15).
Request He Was Right—this collector's item remembers five decades of accurate forecasting by Herbert W. Armstrong. Included in its pages is a review of the rise of Germany, its wartime destruction and its miraculous return to Europe's most dominant nation and global power player, whose future actions are prophesied to impact your very life!