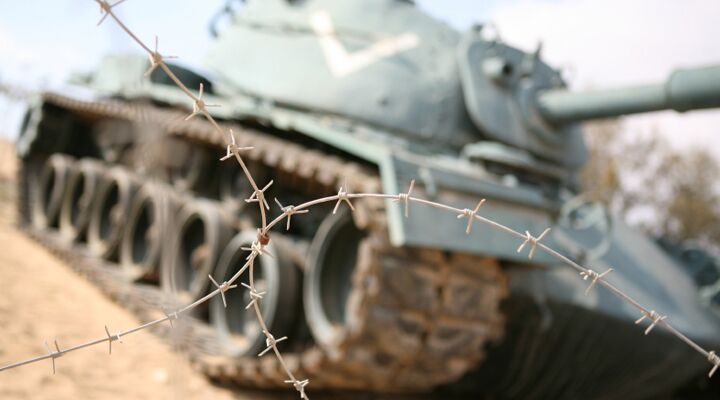 EU Plans to Create New Military Headquarters
Key European nations want to establish a new headquarters, despite Britain's objections.
France plans to use the European Union's military mission in Mali as a "Trojan horse" to create an EU military headquarters, the Telegraph reported November 11, citing a "senior French Defense Ministry source." France is also planning a "major offensive" to stop individual nations from being able to veto defense issues.
The report comes ahead of a meeting between Germany, Italy, France, Spain and Poland in Paris to discuss how to move forward on European defense.
Last year, Britain forced France to back down over plans to create a military operations headquarters (ohq). Now France is using a different tactic. Rather than pushing for the headquarters first, and then expanding Europe's military operations, France is going about it the other way around. It believes that if the EU commits to more military missions, it will be forced to create a headquarters to manage them all.
"If you have three or four military operations under way it suggests there is an operational need for it," the Telegraph quoted its source as saying. "The defense minister believes that at one stage the idea of the ohq will fall like a ripe fruit."
Britain is still resolutely opposed to a permanent military headquarters. The Conservative spokesman on European defense, Member of European Parliament Geoffrey Van Orden, warned that France is pushing Britain down a "slippery slope" toward a European army.
But Europe is fed up with Britain's stubbornness. In September, the Future of Europe Group—foreign ministers from 11 EU member states who met regularly at Germany's behest—called for the removal of national vetoes over defense policy. It noted that some members of the group wanted to create a European army. Last month, Der Spiegel reported that "German Foreign Minister Guido Westerwelle, together with his counterparts in France and Poland, is determined to promote cooperation on security policy in the EU."
The plan to establish a military headquarters "is to be revived and implemented, even against London's resistance, if necessary," it wrote.
The EU's foreign minister, Baroness Ashton, will support these plans, according to the Telegraph, despite the fact that she is British.
The Telegraph also reported that the EU is planning to send 200 to 400 "military support troops" to help train African Union forces in Mali, citing an anonymous European diplomat.
Key EU nations clearly want Europe to play a greater military role. Watch for this to happen, despite Britain's objections.