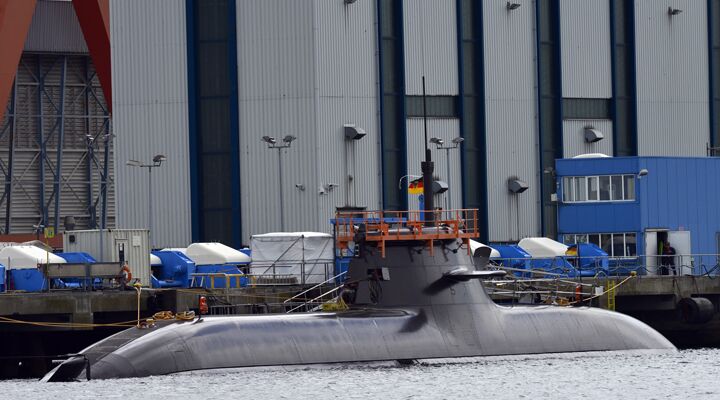 Germany Selling Submarines to Egypt
Germany continues to use arms exports to try to build a Middle Eastern alliance.
Germany has agreed to sell two submarines to Egypt, Egyptian newspaper Al-Ahram reported August 31. The German government has refused to confirm or deny the sale.
Al-Ahram quoted the commander in chief of the Egyptian Navy, Osama al-Gindi, as saying: "We have agreed to a deal with Germany to procure two submarines of the latest 209 Class."
Israeli newspapers report that the Israeli government is not happy about the sale, and that relations with Germany are now strained. "We have been observing for a considerable time that the Egyptian Army is arming itself—but against which enemy?" said former Israeli ambassador to Germany Shimon Stein. "Libya and Sudan are certainly no threat."
An unnamed German government source told the Financial Times Deutschland that the six submarines Germany sold to Israel are far more advanced than the ones to be sold to Egypt. "We would never do anything which would endanger Israel's security," the source said.
Kieler Nachrichten, a German paper printed in Kiel, said that Germany would deliver the submarines in 2016.
Germany's quiet Middle East policy is to build an alliance to confront Iran, primarily using arms sales. It's already involved in deals with Saudi Arabia and Qatar. This arms sale is a German attempt to bring Egypt into its anti-Iranian alliance.
Germany's efforts will fail—the Trumpet has forecast for years that Iran will ally with Egypt.
But the sale is another example of Germany using its arms industry to try to build up a Middle Eastern alliance. Watch for such efforts to continue.
For more information on this coming alliance, read Trumpet editor in chief Gerald Flurry's article "How the Syrian Crisis Will End."