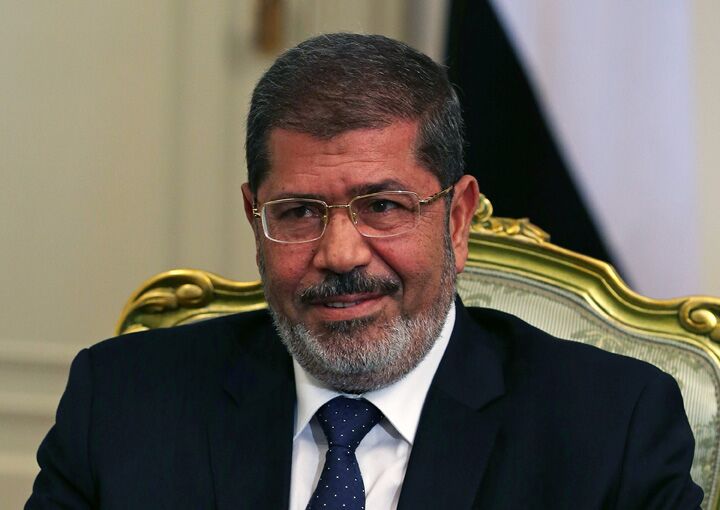 Morsi to Attend Tehran Conference
It's the first time in 32 years that an Egyptian head of state will visit the Islamic Republic.
Egypt's new president will attend a summit in Tehran on August 30, accepting an invitation from his Iranian counterpart.
Since his election in June, President Mohammed Morsi has been moving swiftly to improve relations with Iran. Last week, as theTrumpet.com reported on Friday, Morsi warmly embraced Iranian President Mahmoud Ahmadinejad at an Islamic summit in Mecca, Saudi Arabia. His visit to Tehran later this month will strengthen ties between these two nations—ties that have been severed ever since Egypt signed the Camp David Accords with Israel in 1979.
The Non-Alignment Movement (nam), which is hosting the August 30 summit, was created in 1955 during the Cold War to give support to the causes of the developing world. Today the organization consists of 120 member nations claiming to not be aligned with any major world powers. Its purpose, as stated in the 1979 Havana Declaration, is to ensure "the national independence, sovereignty, territorial integrity and security of non-aligned countries."
Despite this stated purpose, the upcoming conference is itself evidence of an alliance now forming under Iran's radical umbrella. "A visit by Morsi would solidify the 'terror axis' of Iran—Hezbollah, Syria and Hezbollah-dominated Lebanon in the north and Hamas to the south of Israel," Arutz Sheva reported Sunday. "Morsi's intended visit to Iran will come at the same time he is trying to convince Israel and the West that he has good intentions towards Israel."
This recent shift in relations between Egypt and Iran will not bode well for the Middle East—or the world for that matter. Yet it should come as no surprise to our readers, as Trumpet editor in chief Gerald Flurry has warned of this development for nearly 20 years. In January 2006, for example, Mr. Flurry wrote,
We have said for years that Egypt has been a friend to the West, but because of this prophecy [Daniel 11:42], we also said that could change. … As the mb (Muslim Brotherhood) grows more popular, it will strengthen its ties with Islamic Powers throughout the region—especially Iran. … [W]atch for Cairo to distance itself from America. Should the mb ever take control, there is no doubt that a strong alliance between Iran and Egypt will be built.
This is exactly what we are now seeing. Morsi's attendance at the upcoming conference in Tehran is yet another proof of sure word of Bible prophecy.
For a complete explanation of the axis Iran is forming, request a copy of our booklet The King of the South.