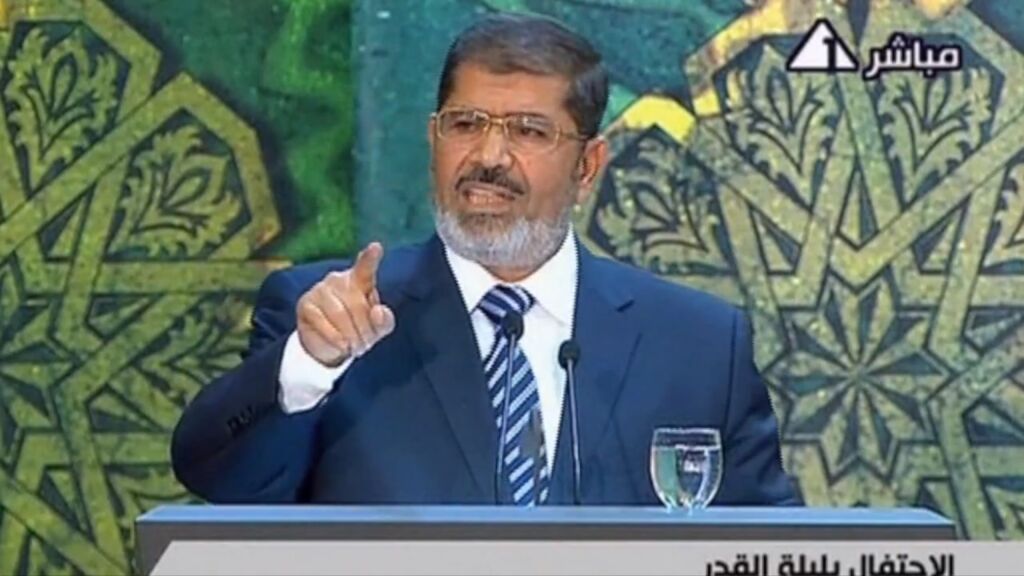 Egyptian and Iranian Presidents Meet for First Time in 30 Years
The two leaders embrace at summit in Mecca.
Egyptian President Mohammed Morsi warmly embraced Iranian President Mahmoud Ahmadinejad at the start of an emergency summit of the Organization of Islamic Cooperation on August 14.
Arabic news media across the Middle East reported on the meeting, including Egypt's independent El Fagr newspaper and Iran's official Islamic Republic News Agency.
Official footage of the arrival of President Morsi, broadcast by Egypt's state owned Nile tv and uploaded onto YouTube by El Fagr shows Morsi greeting the summit's host, Saudi King Abdullah. The camera cuts away to show the arrival of other dignitaries. When it cuts back, it appears to show Morsi and Ahmadinejad hugging and air-kissing each other, although only the back of Morsi is visible.
http://www.youtube.com/watch?v=-mKytydOybU&feature=player_embedded
An article on El Fagr's website confirms that Morsi is indeed the one seen embracing the Iranian president.
This warm greeting shows a huge change in relations between the two nations. Iran ended relations with Egypt after the latter signed the Camp David accords with Israel in 1979. Then Egyptian President Anwar Sadat was a resolute enemy of the Islamist regime in Iran. He called then Iranian Supreme Leader Ayatollah Ruhollah Khomeini "a lunatic" and "a disgrace to Islam" and welcomed Iran's exiled shah, Mohammad Reza Pahlavi.
When Sadat was assassinated, Khomeini proclaimed his killer a martyr and Iran named a street in Tehran after him.
That's why the warm hug between the two presidents is so historic. The two countries have decided to forget about their past. The longstanding divide is over.
Egypt's Al-Ahram Weekly, published by one of Egypt's most popular newspapers, wrote ahead of the summit that Morsi and Ahmadinejad were scheduled to talk on the sidelines of the meeting. Another Egyptian newspaper, Al-masry Al-youm, said Morsi plans to travel to Tehran for a meeting of the Non-Aligned Movement, scheduled for August 30, citing "a presidential source." He decided to take the trip "out of anxiousness to represent Egypt in international events," the paper quotes its source saying.
The Trumpet has been forecasting this thaw in Iranian-Egyptian relations since the early 1990s. We've been saying for years that the two nations would form an alliance that would upend the Middle East. This dramatic normalization of relations is a stride in that direction.
This alliance is a grave danger to Israel and it threatens Europe's trade through the Suez Canal. For more information on this alliance, see our article "Egypt and Libya to Join Iran's Terror Network."