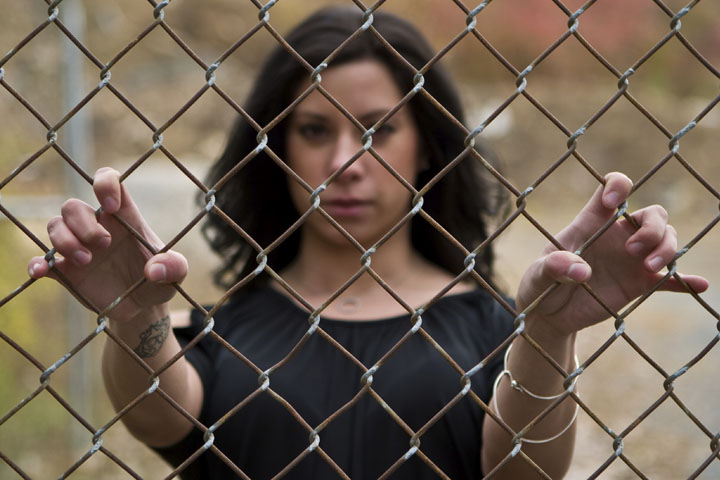 Teen Gangs on the Prowl
Have American teenagers become wild animals?
An alarming trend in teenage crime is hitting headlines. The last week in July, a drunken group of girls stabbed a 63-year-old man on a subway in Manhattan, the New York Post reported.
The girls' actions were described as those of "a wolf pack."
The eight girls (six of them aged 15 to 19), with beers in hand, were creating a loud booze-party atmosphere on a train carrying passengers to work at 6:15 a.m. The older man asked them to stop making noise. A witness told police that all he said was, "Relax. Calm down."
Instead of calming down, one of the girls took a knife and stabbed him in the shoulder. The man had to be taken to a hospital for treatment.
All the girls were arrested except the 15-year-old. The suspects were charged with gang assault, disorderly conduct, rioting, criminal possession of a weapon, menacing and felony assault. When being cuffed at the subway station with beers still in hand, the girls said, "We didn't do anything!"
This same week, the Chicago Tribune reported that an 87-year-old World War ii veteran was attacked, beaten and robbed by three young men—two of them teenagers, 15 and 17—after walking home from a corner store.
Before running off with the old soldier's wallet, the attackers smashed his glasses, knocked out his hearing aid and broke his dentures.
Two delivery men witnessed the incident and helped track down the attackers for police. The three young men were charged with robbery of a senior citizen and reckless conduct.
The victim sustained cuts and bruises to his face. He reported, "I don't know what happened. I know they broke my teeth and they hit me. They hit me and kicked me."
"I'm just so disappointed," the vet said. "I've served this country and I've done all the right things. I've lived my life like I was supposed to and this younger generation is just something else. … They're just losing their mind."
Also this week, Mail Online reported that 20 teenagers flash robbed a Chicago suburb upscale jean shop.
The teens entered the store at 6:40 in the evening, quickly outnumbering the employees and other patrons. Store surveillance video shows the teens targeting a specific area of the store housing the most expensive jeans. It is estimated that the teens stole $3000 in merchandise.
The book of Isaiah is an end-time book, written down and preserved for us today (Isaiah 30:8). Isaiah predicts many positive things for our world after Jesus Christ's Second Coming. But just before that, this same book records many dire prophecies.
Isaiah shows that our time is to be a violent time. He prophesies specifically that our children will cause a portion of the violence affecting our nations.
"As for my people, children are their oppressors, and women rule over them. O my people, they which lead thee cause thee to err, and destroy the way of thy paths" (Isaiah 3:12). Notice, the prophet says that children would be our oppressors.
Teens committing crime and acts of violence in packs is oppression.
Isaiah 3:12 is a great summation of today's news headlines concerning young people. The majority of children do not respect their parents or those in authority. They harass and rob us. And ever greater numbers behave like wild animals and even want to murder us.
There is a solution to this growing trend in teen crime and violence. Read the article "Our Children—Our Oppressors" in our Trumpet archives. Be sure to stay close to the Trumpet.com for future articles that provide the only workable solutions to help our troubled teens.