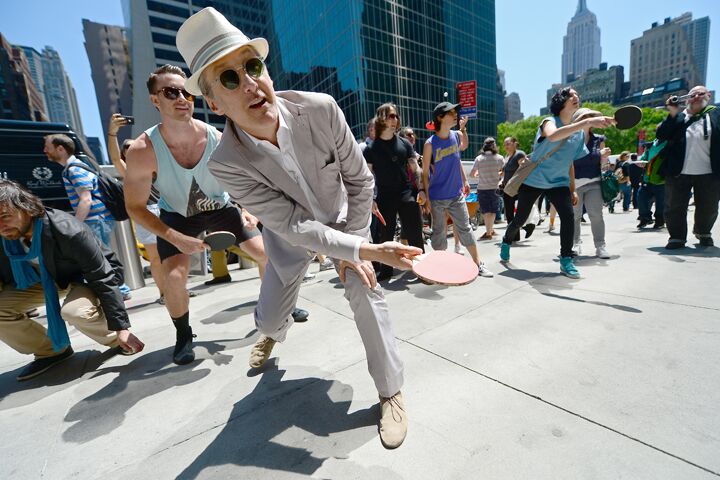 Teenage 'Flash Robs' on the Rise
Flash mobs can be innocent enough. Sometimes the flash mobs are goofy—hundreds of people meeting in a bus, rail or subway station and then dancing together as a group. Sometimes they are sublime—like when the Copenhagen Philharmonic members met on a train and performed Peer Gynt for surprised passengers.
More often they are criminal. Groups of young teenagers have been planning and executing bold robberies—"flash robs"! The teens use social media outlets—mostly Twitter—to organize themselves.
Incidents are on the rise.
Foxnews.com reports that police say the suspects select a time and place and enter a store in droves, stealing what they want and then leaving before security or police can catch them.
Bold and brazen, some of these robberies take place in the light of day and on busy streets under the full view of security cameras and under the watchful eyes of workers.
Flash robs are taking place in all parts of the United States and other countries.
From January to March this year, seven flash robs took place in Minneapolis's Nicollet Mall area. kare11.com reported that the flash robs started out in the shopping district as a big group of people, with a smaller group splintering off and spontaneously robbing, chasing or assaulting innocent passersby.
Minneapolis police witnessed a group of people attacking two cyclists. One of the victims suffered a broken jaw. The same group of people moved on to cause commotion at a local restaurant.
In early June, a group of 40 teens targeted a Troutdale, Oregon, Albertsons store just for fun. Investigators have not said exactly how many items were taken, reported kgw.com.
"Basically it look like they went in, just to cause chaos, which they accomplished," said Sgt. Steve Bevens with the Troutdale Police Department.
From surveillance videos, it appears the teens ranged in age from 13 to 15. Customers in the store at the time said the store employees were overwhelmed and outnumbered. One witness said the teens bragged about how much "stuff" they stole and what they did to the store.
When caught, the teens face charges of rioting, disorderly conduct and criminal mischief.
On July 14, hundreds of teens took over a Jacksonville, Florida, Wal-Mart after police broke up a raucous house party. It is estimated that over 300 teens caused havoc and terrorized employees and customers. Several gunshots were heard outside of the store. Video of this flash rob has gone viral on YouTube.com. It is disturbing and terrifying to watch.
Wal-Mart spokeswoman Dianna Gee said, "The actions of these teenagers was deplorable and put at risk the safety of innocent bystanders, staff and customers. We are committed to assisting law enforcement in any way we can to identify the people responsible of the commotion, including acts of vandalism and thefts at the store."
Not-so-recent flash robs have also hit convenience stores, clothing stores and gas stations. For the solution to stop this new-found form of teen rampage, read our article, "Drive the Flash Mobs Out of Your Home."