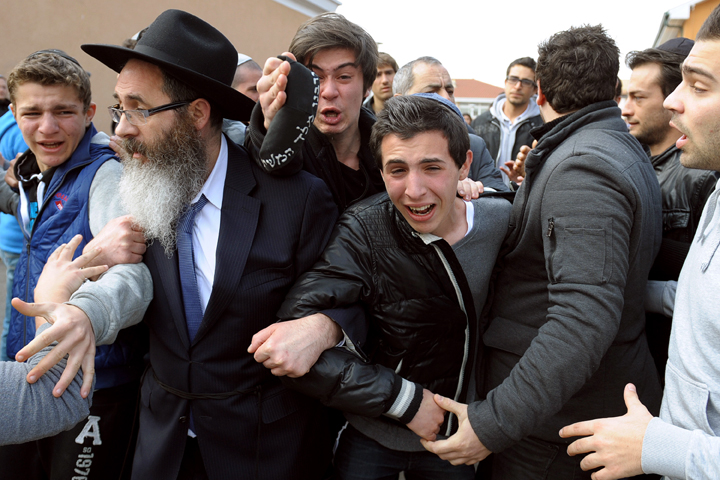 France Rife With Anti-Semitism
Anti-Semitism in France is intensifying. The Protection Service of the Jewish Community said in its annual report that 2011 was a bad year but 2012 will be worse.
Since Mohamed Merah's brutal murder of three children and a rabbi in the courtyard of a school in Toulouse on March 19, the number of violent attacks against Jews has grown. The Jewish communities in France are greatly alarmed. Many attribute the increase in violence against Jews to the death of Merah.
The Gatestone Institute reports that on June 2 three young Jews in Lyon were viciously assaulted by a group of 10 men armed with hammers and iron bars. There have been at least 150 other acts of a similar nature in less than three months.
In the last two weeks, dozens of new attacks have occurred. In Marseilles, an 83-year-old woman was beaten, raped and left for dead.
Most of the victims do not report attacks to the police. Why? They know from experience that their complaints are likely to be dismissed. Because of interracial tension, the police fear race riots. So it is believed that there are orders to do nothing about attacks on Jews. These orders are not in writing, of course; their existence emerges when the police, angered by the role they are asked to play, organize protests. They are even more angry when they do their job and make arrests, only to see those arrested released by the judge even when the evidence provided is overwhelming. Judges also have their orders. Some protest, others silently comply.
Most of the attacks on Jews come from the Muslim community.
Victims fear revenge from arrested attackers. French Jews feel isolated and very vulnerable. They know that outward show of traditions such as wearing a yarmulke or placing a mezuzah on a door frame can be very dangerous. Many fear walking to a synagogue alone.
Jewish schools had to be protected before the killings in Toulouse, but those killings showed that the security measures in place were not sufficient. Jewish restaurants and shops receive daily threats. Every week, windows are smashed or covered with insulting graffiti. Jewish radio stations dare not display their name on the studio doors. People spit on Jewish youths on the street.
Nearly a half million Jews live in France today. Their numbers are decreasing because about 2,000 leave the country each year.
Anti-Semitism is not only growing in France, it is a problem spreading across the continent of Europe. TheTrumpet.com has thoroughly chronicled Europe's problem with ant-Semitism. Be sure to read our April column "Europe Refuses to Deal With Anti-Semitism." This article provides in-depth insight into the cause of anti-Semitism in Europe.