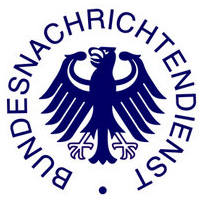 High Risk, First In, Last Out!
The German secret service is taking on new life under a highly motivated director.
Germany's secret service is a highly motivated spy force that maintains over 6,000 operatives in over 300 locations across the world.
Der Bundesnachrichtendienst (bnd) is today's outgrowth of the Gehlen Organization, the spy network established by notorious Nazi Gen. Reinhard Gehlen with the implicit support of successive postwar American administrations.
It is well documented that Gehlen recruited former officers and operatives from Hitler's SS (Schutzstaffel) and Gestapo to staff the fledgling postwar German secret service. Some of these were known to have been party to horrific crimes under the Nazi regime, especially against the Jews. Most of them have since either retired or died, yet still the whole culture of today's bnd senior cadre—as with many of today's German institutions—is permeated by the vision of the nation's old elites for the revival of German imperialism.
Since Germany's reunification in 1990, the secret service has grown into a highly efficient outfit with a cutting-edge approach to surveillance. For example, a recent parliamentary report revealed that in relation to online surveillance, the bnd checked 37 million e-mails and data connections in 2010, five times the number it checked in 2009.
With so many of its old ex-SS and Gestapo operatives having been channeled in the early postwar years through the Vatican's "ratlines," especially to Argentina, North Africa and the Middle East, it is not surprising that the bnd developed a reputation for an outstanding intelligence record in these regions. The most noteworthy example was the bnd's data reporting in advance almost the very hour of Israel's surprise attack on its Arab neighbors in the June 1967 war.
Though the bnd has generally stayed out of the spotlight of controversy, some recent headlines indicated a degree of laxity in a couple of cases in which the bnd was involved: the loss of plans for its new Berlin office complex; and what was reported as a botched involvement with a neo-Nazi group. These lapses led to a leadership change at the top.
Gerhard Schindler's rise to the top in German intelligence has been rapid. He was appointed second lieutenant in the Bundeswehr upon graduating from high school in 1972. He became a police enforcement officer with the West German Border Guard while the Berlin Wall was still in place. Between 1983 and 1989, he received a promotion to a new office every second year. Further promotions followed till Schindler's appointment as head of Germany's counterterrorism unit in 2003.
This occurred under the chancellorship of Gerhard Schröder when Frank Walter Steinmeier, current leader of the opposition Social Democratic Party (sdp), was the chancellor's chief of staff and oversaw German intelligence. Thus, since Schindler is an original Steinmeier appointee, it is perhaps not surprising that the sdp favorably commented on his appointment as head of Germany's secret service in November of last year, despite his being a Free Democratic Party member.
Under Chancellor Angela Merkel's governing coalition, Schindler was promoted as the head of the Public Security Directorate General. Now, just four years later, he has gained Germany's top intelligence job.
The most significant public statement that Schindler has made since gaining office is, "I don't want to change the attitude of the staff. In my whole career I have never met so many highly motivated colleagues as here." With an eye to developing global disorder, he added, "The service must become more willing to take risks …. There must be no hesitation in the world's crisis regions. We must be the first to go in and the last to leave."
Here is a man for the moment. Germany is seeking to take a lead role in the Middle East peace process. Its agents are well embedded in North Africa, working with the German military in establishing beachheads for further southward and eastward expansion of German hegemony. Schindler's hints at ramping up bnd risk-taking gel with recent reports of German elites strengthening their nation's presence at key points surrounding crucial Middle East oil fields and sea gates.
Thus, the choice of Schindler as Germany's intelligence chief appears to align directly with the motives of German military advisers, especially given their current recommended strategy in the Middle East. As German-Foreign-Policy.com recently reported, "While the [German Institute for International and Security Affairs] is publicly debating the possibility of a nato war on Syria, the German government's former 'coordinator of German American Cooperation,' Karsten D. Voigt (spd), asserts that the current dispute between the West and Russia over the adequate policy towards Syria is not about 'human rights versus dictatorship,' but geostrategic interests" (March 6; emphasis added). Objective analysts would agree.
From a Bible prophecy perspective, there can be no doubt about the fact that Germany is pursuing an alliance with Sunni regimes in the Gulf states as a bulwark against further encroachment south by Iran. This gels with the prophecy of such an alliance revealed in Psalm 83.
"Whereas Russia would prefer a 'secular dictatorship,' the usa—according to Voigt—is trying to bring a 'Sunnite majority regime' to power. This, in fact, corresponds to Washington's and Berlin's new course focused on Islamist circles in the Arab countries and cooperation with also the Muslim Brotherhood. This is why particularly the Islamist countries Qatar and Saudi Arabia were pushing for the recent interventions in the Arab world in close coordination with the West, including with Germany" (ibid).
With Berlin now effectively influencing American Middle East strategy to its own ends, and as the U.S. administration continues to draw down its own militarily forces from this region, watch for the bnd under Schindler's leadership to take on a higher risk approach to shoring up Sunni regimes in the Middle East, and to be first in and last out when German strategic interests are at stake.