Why Food Prices Keep Climbing
Have you heard of the black horse of the apocalypse?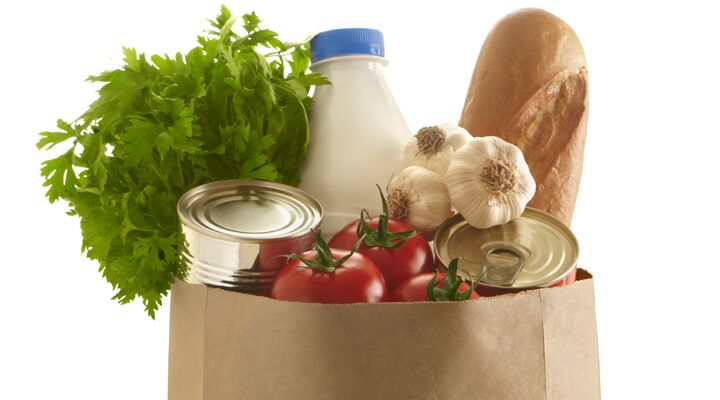 Why Food Prices Keep Climbing
Have you heard of the black horse of the apocalypse?
My happiest times as a youth were when I was working on my grandfather's farm. He had 400 acres of wheat, corn, potatoes, soybeans and cattle in one of the most fertile parts of Michigan. The property was dotted with gardens and apple, pear and cherry trees. It yielded so much produce that my grandfather opened a stand and sold the excess to people who came out from the city.
My wish as a youngster was to be a farmer like him. But as time went on, Grandpa died and Grandma sold the farm. Like thousands of other farms that have gone by the wayside, it faded from view.
Now, instead of a farmer, I am a food manager for a commercial kitchen. I receive periodic bulletins from the agriculture organizations informing me about cattle and food crop production in the United States.
In February, we received some alarming—but anticipated—news: Food prices are going way up.
Last summer, ranchers in Texas, Oklahoma and other states experienced the most severe drought in over half a century, leaving meager supplies of grass and water for the cattle. Hay went from $80 to $200 a ton. The cattle inventory shrank to its smallest size since 1952—the 14th annual decline and the longest downward cycle in the history of the business.
That means retail beef prices are rising. After climbing 10 percent last year, they are expected to climb another 5 percent this year. Corn, wheat and soybeans are trending upward, and we should expect to pay 10 percent more for eggs, butter and milk.
What caused the drought? Meteorologists blame the La Niña weather pattern and a cool Pacific Ocean. This year, La Niña has formed again, so the already drought-stricken states of Texas, Oklahoma and New Mexico might be in for another dry year. In Texas, meteorologists fear this trend could persist for a decade.
The American farmer is now caught in a storm of damaging weather and economic chaos. Farmers in other countries are also having trouble producing. Between 1999 and 2006, world food stocks shrank by half. In the past five years, world food prices have risen 68 percent!
A Disturbing Picture
I often think back on my times as a young lad on Grandpa's farm. I can still visualize the abundance of the vegetables and fruits. But that vision is often overshadowed by another scene that plays out in my mind.
I'm standing on a vast plain, looking to the horizon. It begins to blur; a bloom of dust rises up. Billowing with particles of dry earthen debris, a dust cloud sweeps across the land in great rolling waves. It is coming toward me. I begin to see something inside it: a vague figure. Flecks of dust land on my eyelashes. Suddenly the figure explodes out of the cloud—a black horse carrying a skeletal rider holding a pair of scales. I turn to flee, but I'm overrun. The cloud covers me in dry, choking blackness. I see, and feel, only a dark tempest.
The cloud gradually becomes lighter, and I can see light from the sun again. I can gradually discern the landscape around me again. But what I see is terrifying.
The trees are stripped bare of their leaves. There is no grass. The water in the streams and watering holes is sand, fringed with the dry bones of animals. The lushness of the farmland has been completely denuded. There are people here—only a few. But there is a commotion among them. They are fighting over what seems to be a small loaf of dry bread. I begin to feel hungry.
"And when he had opened the third seal, I heard the third beast say, Come and see. And I beheld, and lo a black horse; and he that sat on him had a pair of balances in his hand. And I heard a voice in the midst of the four beasts say, A measure of wheat for a penny, and three measures of barley for a penny; and see thou hurt not the oil and the wine" (Revelation 6:5-6).
Look to the Cause
Although most of us don't go hungry from day to day, the facts are changing, and more and more people are realizing that our food chain is really in danger.
We will soon live in the world of the black horse. The truth is, our weather, the yields of our crops and the prices—or existence—of our food is not ultimately decided by La Niña or the randomness of global weather. God is in control! And He actually uses the weather to bless or punish us. Our worldwide weather and food problems are long-overdue curses for our worldwide sins.
What can you do as the black horse begins pacing? In a world where having food to survive is in question? Where a modest Michigan farm will seem like a food paradise fantasy?
You have to go to the cause. The root cause is not a cool Pacific Ocean. It is our transgression of God's laws. In Leviticus 26, God promised to bless us abundantly for obedience. (And He has blessed this nation—and others that are also descendants of Abraham, because Abraham obeyed Him.)
But today, we are not obeying Him. Leviticus 26 also tells us what that will produce. Our nations, our leaders, our families and our minds are suffering, and soon our stomachs will be, too.
There is a permanent solution to food security, though. Not willful ignorance, not wishful thinking, not idle criticizing, not reducing pollution. The solution is to admit that we are helpless to control the weather, and that we must repent and obey the God who does!