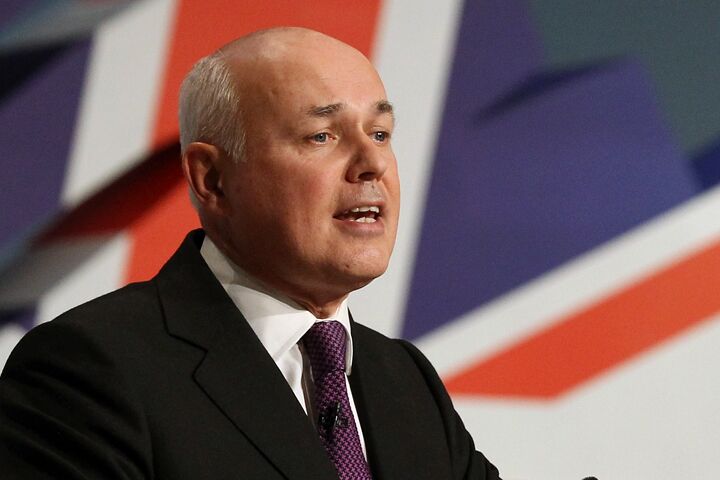 Children of Broken Homes Nine Times More Likely to Be Criminals
British minister stands up for marriage and family.
British Work and Pensions Secretary Iain Duncan Smith has said that broken homes cost the nation ₤100 billion a year, and that children who come from broken homes are nine times more likely to commit a crime than those raised in stable families.
Speaking before Relate, a counseling service formally known as the Marriage Guidance Council, last Wednesday, Duncan Smith made what the Daily Mail called "the strongest defense of marriage made by a major government figure in years."
"It is important that we recognize the role of marriage in building a strong society, especially if we want to give children the best chance in life," he said.
Throughout his speech, Duncan Smith cited official figures, claiming that "All the evidence shows that family influences educational outcomes, job prospects, and even life expectancy. … When government abandons policies that support families, society can pay a heavy price."
According to figures quoted by Duncan Smith, family breakdown costs the nation ₤20 to ₤40 billion a year. However, "The costs to society as a whole through social breakdown, addiction, crime, lost productivity and tax revenues are very difficult to quantify—but research suggests they could be up to £100 billion," Duncan Smith said.
"Lone-parent families are more than twice as likely to live in poverty than two-parent families," he said.
He also stated that "Only 30 percent of young offenders grew up with both parents. Children from broken homes are nine times more likely to become young offenders."
In a jab against the opposition party when they were in power, Duncan Smith said, "Sadly, the last government seemed determined to undermine marriage—for example, by removing references to it from official forms." According to the Mail, the last government replaced "broken homes" verbiage with phraseology like "reformed families," and ordered the word marriage deleted from official documents because it implied "presumption of someone's sexual orientation."
If Britain would really focus on fixing its families, it would go a long way to fixing the nation's problems. But how likely are elected officials to actually go beyond rhetoric and take action? Or how likely are the British to start trying to build their families on a biblical foundation?
The new Conservative government may claim to be pro-family, yet at the same time Prime Minister David Cameron also held a "gay pride" festival reception at his official residence during the summer. It may take some steps toward encouraging marriage and family, but it won't risk moving too far in that direction, for fear of offending other potential voters.
It is commendable that a government figure has publicly recognized the importance of marriage. Now watch for the British government to not do anything meaningful about it.
For more information on the state of Britain's families, see our article "Missing Marriages: Evaporated Empire."