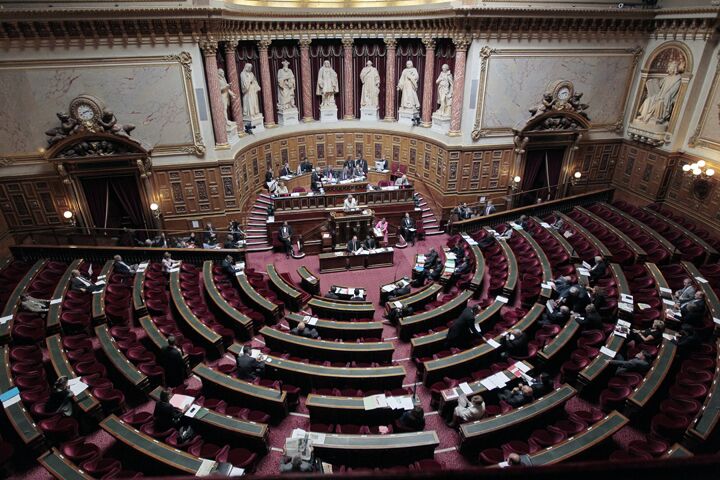 French Senate Votes to Ban Burka
Europe's backlash against Islam builds.
The French senate voted overwhelmingly to ban face-covering veils such as the burka on September 14. The vote was 246 in favor, 1 against.
When the bill was approved by the national assembly in July, it enjoyed similar unanimity, with only one person voting against it.
Women who wear the veil could face a €150 (us$185) fine or be forced to attend French citizenship classes. Anyone caught forcing someone to wear a burka could be fined €30,000 (us$38,400) and spend one year in prison.
France has the largest Muslim population—estimated to be 5 million—in Europe.
There is a chance the ban may be ruled unconstitutional by France's Constitutional Council or be struck down by the European Court of Human Rights. However, the law is written in a way that tries to avoid these challenges. It does not mention the words veil or burka. It simply states that no one may cover their face, unless "required or authorized" to do so by law.
France's move is part of a rapidly growing trend across Europe reflecting dissatisfaction with the prominence of Islam on the Continent. While Muslims make up only a small percentage of the population in Western Europe, there is growing resentment among Europeans toward the high profile Islam is gaining in society. A Financial Times survey in March showed that in the UK, Italy, Spain and Germany, a majority support a burka ban. Belgium is also in the process of passing a similar law.
Last spring, a European parliamentarian called for a Europe-wide ban on the burka. Silvana Koch-Mehrin, the head of Germany's Free Democrats in the European Parliament, called for the ban, saying that the veil "openly supports values that we do not share in Europe."
Koch-Mehrin's statement actually gets to the core driver of the burka debate in Europe: It's a battle over values—essentially, Catholicized Western values as opposed to Islam.
Expect the backlash against Islam on the Continent to grow. For more on where this will lead, read "Islam in Europe—Beginning of the Backlash?"