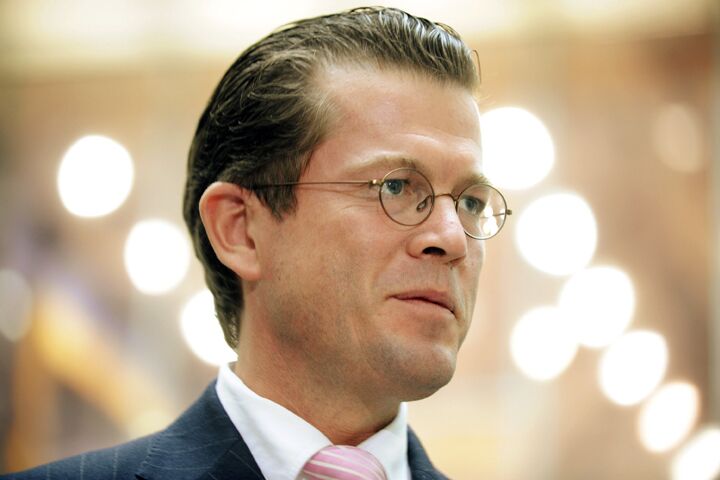 Guttenberg's Rise
From his surprise appearance in the frontline of German politics via appointment as Germany's minister of economics barely eight months ago, Baron Karl-Theodor zu Guttenberg's political trajectory has suddenly shot him into the senior portfolio of defense minister in Angela Merkel's new coalition cabinet.
Guttenberg's projection from apparent political obscurity to this senior ministerial post at the tender age of 37 may well be without precedent in postwar German politics. Yet he certainly was able to score highly in his short term as Germany's economics minister, coming onto the scene at an awkward time politically.
The "rocking baron," as he is termed, successfully guided Germany's economic ship of state firmly through Germany's most difficult economic period since World War ii. His latest triumph was fending off EU resistance to the takeover of General Motors' German division, Opel, by an Austrian-Russian consortium.
The Defense Ministry was Guttenberg's portfolio of choice. "Following the success of the Merkel-led conservative political bloc at last month's election, Baron Guttenberg has made little secret of his desire to switch from the Economics Ministry to the defense portfolio" (Deutsche Presse-Agentur, October 23).
The timing of this appointment of the aristocratic Guttenberg—protégé of Edmund Stoiber, in turn a protégé of Franz-Josef Strauss—could hardly be more significant. Next year, following full implementation of the Lisbon Treaty, the European Union begins the development of the long-awaited European military force, a force that is set to rival and even overtake the military power of the once mighty United States. Germany sits in the box seat to lead that development.
Watch for Guttenberg's continuing trajectory toward high office in the European Union!