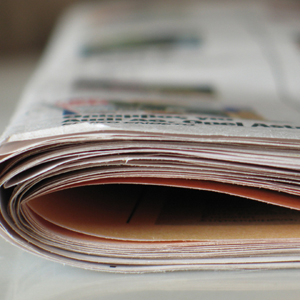 The Weekend Web
Palestinian celebration of Jerusalem terror attack, and the collapse of the Serbian government; plus, who does Zimbabwe invite to monitor its elections?
After Thursday's terrorist attack in Jerusalem at a Jewish school, which killed eight students and injured 11 others, Israel said it was willing to push ahead with peace talks with the Palestinians. This was one of the most deadly attacks in Jerusalem in four years. The Chicago Sun-Timesreported,
Outside the bullet-scarred seminary, thousands of mourners marched in funeral processions Friday for the eight young students gunned down by a 25-year-old Palestinian from east Jerusalem whose family said he had been distraught over last week's carnage in the Gaza Strip.A rabbi at the seminary, recited Hebrew psalms that the crowd repeated. The bodies were taken away for burial. One of the dead students was 26; the rest were between 15 and 19, including Avraham David Moses, 16, an American whose parents moved to Israel in the 1990s. …Despite the bloodshed, an Israeli official said his country would not cut off peace talks with the moderate Palestinian leadership — an apparent nod to Washington's insistence that extremist violence not be allowed to derail efforts to forge a deal by year's end.Israel will push ahead with the talks "so as not to punish moderate Palestinians for actions by people who are not just our enemies but theirs as well," said the official, speaking on condition of anonymity because the government had yet to make a formal announcement.It was the second time in a month that Israel chose not to halt talks after an attack. When a Palestinian suicide bomber struck in the town of Dimona, killing one woman and wounding 11 people on Feb. 4, Israeli and Palestinian officials went ahead with a planned negotiating session.
Problem is, of course, those "moderate Palestinians" Israel chooses to consider as allies, also support terrorism. Palestinian leader Mahmoud Abbas clarified this himself just last month in an interview with the Jordanian newspaper al-Dustur. Abbas said that although he is opposed to an armed resistance against Israel at the present time, he has not ruled out the possibility of violent conflict in the future. He also highlighted his seminal role in Palestinian terrorism, boasting that he had fired the first shot of "resistance" back in 1965. "We taught everyone what resistance is, including the Hezbollah, who were trained in our camps," Abbas said.
What can we expect when Abbas's time for violent conflict against Jews comes—and how soon could that be?
Meanwhile, upon hearing news of the Jews being murdered, thousands of Palestinians took to the streets to celebrate. The footage can be seen here. Tom Gross wrote for NationalReviewOnline's media blog on Friday:
I strongly suggest you watch it and ask why the footage is not being broadcast on major Western TV networks. (The clip is from Israeli TV news taken from Palestinian TV news.) Might it spoil the sympathy for Palestinians that the BBC, CNN, and others are trying to ram down viewers' throats all the time?In mosques throughout Gaza, thousands of residents went to perform the prayers of thanksgiving. There were also similar celebrations on the streets of Tehran last night.
Richard Baehr writes in today's American Thinker about Israel being besieged by its enemies:
Alone among the states of the world, Israel is not assured of its continued existence. We do not need to discuss whether New Zealand or Ghana have a right to exist and whether they will continue to exist. Palestinians and their Arab allies have always suspected that at some point, Israelis will tire of the fight, or just as effective from their perspective, they can wean America away from its support for Israel, which will make Israelis realize the precariousness of their situation and their total international isolation. The expectation is that Israel will then, over time, make disastrous political concessions — choosing the false hope of a Palestinian peace partner over the reality of the continuing siege, and these will lead to a weakening of Israel's strategic capability, and finally the defeat or collapse of the state. How today can Israel negotiate with the Abbas government, when the PA does not control Gaza and has no say over the 40% of the Palestinian population which lives there?
Serbian Government Collapses
Serbia's prime minister, Vojislav Kostunica, has resigned. The government collapsed Saturday after it became deadlocked over how to pursue EU membership following Kosovo's declaration of independence. New elections have been tentatively set for May 11.
"I believe the issue is that the Serbian government does not have a united position over European and economic perspectives of Serbia and its citizens," President Boris Tadic said. Kostunica says EU governments that recognize Kosovo's declaration of independence must withdraw that recognition before Serbia will resume membership talks with the European Union.
"All parties want Serbia to join the EU, but the question is how—with or without Kosovo," Kostunica said. "There was no united will to clearly and loudly state that Serbia can continue its path toward the EU only with Kosovo."
The EU's strategy in Serbia has been, in effect, to divide and conquer. Some in Serbia are trying to resist this by insisting Serbia only enter the EU as a united country that includes Kosovo. At the end of the day, however, Europe already has too much power over Serbia to be pushed into accepting any such demands.
Looking at Europe's policy toward the former Republic of Yugoslavia over the past decade and a half, one can see the EU is ripping Yugoslavia apart and swallowing the chunks one by one. When all the former Yugoslav states are finally part of the EU, none of them will have the power to cause undue trouble for Brussels—or Berlin.
Has the Pope Changed His Mind?
Martin Luther, widely recognized as the man who began the Protestant Reformation, wasn't so bad, says Pope Benedict xvi. The pope is on the fast track to creating one unified religious power bloc by bringing in the Protestant daughter churches into the fold of the Catholic "mother church." The Times reports,
Pope Benedict XVI is to rehabilitate Martin Luther, arguing that he did not intend to split Christianity but only to purge the Church of corrupt practices.… According to Vatican insiders the Pope will argue that Luther, who was excommunicated and condemned for heresy, was not a heretic.Cardinal Walter Kasper, the head of the pontifical Council for Promoting Christian Unity, said the move would help to promote ecumenical dialogue between Catholics and Protestants. It is also designed to counteract the impact of July's papal statement describing the Protestant and Orthodox faiths as defective and "not proper Churches."
Ever since Benedict emerged as the new pope in May 2005, he has alternatively been extending the olive branch to Protestant churches, as in this latest development, and reaffirming the stance toward other churches he had taken as Cardinal Ratzinger—that non-Catholic churches are "gravely deficient." At first, he gave hope to Protestants that he would view them as equals. Last year, however, he approved a new document released by the Congregation of the Doctrine of the Faith stating that other churches could not be called "churches" in the proper sense. Now, he apparently is in damage-control mode once again.
Truth is, the Roman Catholic Church is not about to forget the Orthodox Schism that began in 1054, or the Protestant Reformation that developed from 1517. "The lack of unity among Christians is certainly a wound for the church," Benedict wrote in Dominus Iesus back in 2000, "in that it hinders the complete fulfillment of her universality in history." Expect Pope Benedict to continue his efforts to mend that wound using a variety of methods to bring the church's Protestant daughters back into the fold.
Source of Moral Purity?
In other Catholic Church news, 5,000 out of 42,000 Catholic priests in the United States have been denounced for sexual abuse. Agence France Presse reports:
The Roman Catholic church in the United States paid out $A665 million last year for child sex abuse cases involving members of the clergy, or 54 per cent more than the previous year. …"Although the total number of new allegations declined from 2004 to 2007, the total costs related to allegations increased from 2004 through 2007, with a slight dip in 2006," the report said. …According to Terry McKiernan, president of "Bishop Accountability," which documents the abuse crisis in the Roman Catholic church, more than 5000 priests out of the 42,000 across the United States have been denounced for sexual abuse."We know that the number is considerably over 5000 now, and that on the basis of annual adjustments since the John Jay report came out in 2004," Mr McKiernan said.
While the view in America generally is that the damage done to children by priests who prey on them to satisfy perverted sexual appetites can hardly be overestimated, the Vatican has tended to downplay such charges.
Numerous reports have emerged over the past decade or two indicating that similar scandalous behavior by priests has been extant in Europe. "The pedophilia of priests has existed for centuries. They are just better at covering it up here," one Vatican observer noted several years ago (New York Times, April 24, 2002).
U.S. Already in Recession
Consumers and investors were hit with bleak new evidence the U.S. is in a recession on Friday when the Labor Department released a report that estimated the nation lost 63,000 jobs in February. The report was worse than most analysts expected. Bloomberg.com puts payroll cuts for the first two months of 2008 at a whopping total of 85,000. The sharp drop in jobs, on top of the credit crunch and the housing slump, paints a grim economic picture for the U.S. The New York Timesreports:
Though monthly payroll data are notoriously volatile and subject to revision, the jobs report was so bleak that many of the few remaining optimists on Wall Street threw in the towel and conceded that the United States was already in a recession.
Wall Street reacted with a big loss on Friday: "The Dow Jones industrial average fell 146 points, bringing its two-day slide to 370. This week's declines in the three major stock indexes to their lowest settlements since 2006 came despite the Federal Reserve's announcement that it would take steps to aid the credit markets" (Newsmax.com, March 8).
"There is a growing sense that the Fed is trying to pull out all the stops and use all the tools they have but with little net effect," Craig Peckham, an equity trading strategist at Jefferies & Co., said. "It just doesn't appear to be the quick-fix that investors had been hoping for. What we've seen is people continuing to press very bearish bets."
In other money news, U.S. consumers have increased their borrowing and are relying more on credit cards for their purchases. The Federal Reserve reported Friday that consumer credit increased at an annualized rate of 3.3 percent in January. Total consumer debt now stands at $2.52 trillion.
Of course, it's not only America that is suffering the effects of irresponsible economic management. South Africa's Starreports:
Interest rates are climbing, South Africans are over-indebted, petrol prices have reached an all-time high of R8,25 per litre - and it's going to get worse before it gets better."South Africa has been living above its means," says T-sec economist Mike Schussler.… South Africans are up to their eyeballs in debt. Almost 8-million people have been issued with judgments and summonses or hold accounts that are in arrears. …[H]ow did South Africans end up owing debtors more than a trillion rand and how did 6,5-million people end up with negative listings at the credit bureaus?
Britain Rejects Holding EU Treaty Referendum
In "Day they betrayed British democracy," the Daily Mailwrote Friday:
Yesterday will go down in history as the day our politicians surrendered most of what was left of Britain's sovereignty and trusted the nation's future to a European superstate.It will also go down as one of the blackest ever for our democracy.With honourable exceptions - though far too few to affect the result - both Government and opposition MPs deliberately broke the solemn pledge they made to the electorate in 2005.Every Labour candidate went into that election committed to an unequivocal pledge to call a referendum on what was then called the EU Constitutional Treaty - now known, after a few cosmetic tweaks, as the Lisbon Treaty.Their manifesto said: "It is a good treaty for Britain and for the new Europe. We will put it to the British people in a referendum and campaign wholeheartedly for a "Yes" vote to keep Britain a leading nation in Europe."Not much room for misunderstanding there, was there?Yet last night, the great majority of Labour MPs trooped through the division lobbies to vote against a referendum.
Read today's column by Ron Fraser for more on the British Parliament's rejection of a referendum and the EU's trouncing of democracy.
Democracy Found Wanting
Yet again, reports of violence and accusations of widespread vote-rigging in national elections have emerged, this time in Malaysia. Though it retained a simple majority, the ruling National Front, which has been in power for half a century, nevertheless received a blow yesterday, losing four state legislatures and also its two-thirds majority needed to make constitutional changes. "Analysts blame ethnic tensions, crime and inflation for a drop in popularity," bbc News reports.
In other election-rigging news, the constitutional court in Armenia has rejected opposition claims that the recent presidential election was rigged. Election results sparked days of protests, with the government declaring a 28-day state of emergency on March 1 as eight protestors died in clashes with police.
And as Zimbabwe's national elections approach, the government has invited more than 40 countries and organizations to observe the March 29 vote. Western countries that observed Zimbabwe's 2000 election, however, including the U.S., were noticeably absent from the invitee list. Zimbabwe's foreign minister said he invited countries which he said were allies—and, one assumes, countries that don't have a big problem with vote-rigging or election-related violence. Russia was one of the countries invited, along with China, Iran, Venezuela, Malaysia, India and Indonesia.
Elsewhere on the Web
Al-Jazeera tv continues to incite and promote hatred, this time by airing a press conference held by Abu 'Abir, spokesman for the Salah Al-Din Brigades, the military wing of the Popular Resistance Committee, in Gaza. 'Abir made statements such as, "[The Islamic nation] should take serious and immediate action to burn down the offices of the newspapers that affronted our Prophet, and to bomb them, so that body parts go flying, and with these body parts, Allah will quench the believers' thirst for revenge," and "We call upon Muslims all over the world to bomb the embassies, to kidnap Danish ambassadors, and to kill them on the threshold of the tomb of the Prophet."
Europe makes progress in space, launching an Automated Transfer Vehicle to resupply the International Space Station. The Arianespace-built unmanned cargo ship is the biggest and most complex spacecraft Europe has ever tried to put in orbit. "It is all about confidence and Arianespace gives the impression it is bubbling with it at the moment," says the science reporter for bbc News.
And Britain is expecting an "exceptional" storm of the sort experienced only once in every seven years.
And Finally …
In the context of President Bush's veto of legislation that would ban certain types of interrogation of terrorists, House Speaker Nancy Pelosi declared: "In the final analysis, our ability to lead the world will depend not only on our military might, but on our moral authority."
Based on that argument, through its export of Hollywood and pornography, America surely has lost that leadership position long ago. Military might is about all it has left—but the will to use it seems just about gone.