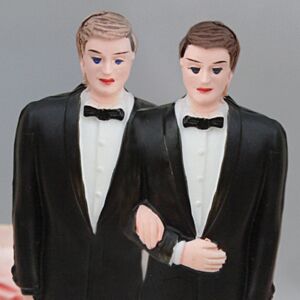 South Africa Approves Same-Sex Marriages
South Africa's parliament voted to legalize same-sex marriages, becoming the first African nation and the fifth in the world to allow such unions.
The Civil Union bill was decisively passed by 230 votes to 41.
Legislation to allow same-sex marriages was introduced after the Constitutional Court ruled South Africa's marriage statute unconstitutional last year. The existing Marriage Act defines marriage as a "union between a man and a woman." The court gave the government one year to legalize same-sex weddings.
South Africa's constitution was the first in the world to specifically prohibit discrimination on the basis of sexual preference.
The bill was hotly contested by the nation's church and traditional leaders. However, the parliament's majority party, the African National Congress, ordered all MPs to vote in support of the bill, regardless of their personal belief.
South Africa now joins the Netherlands, Belgium, Spain and Canada as the only nations in the world to allow same-sex marriages.
For a biblical view on this subject, read here.