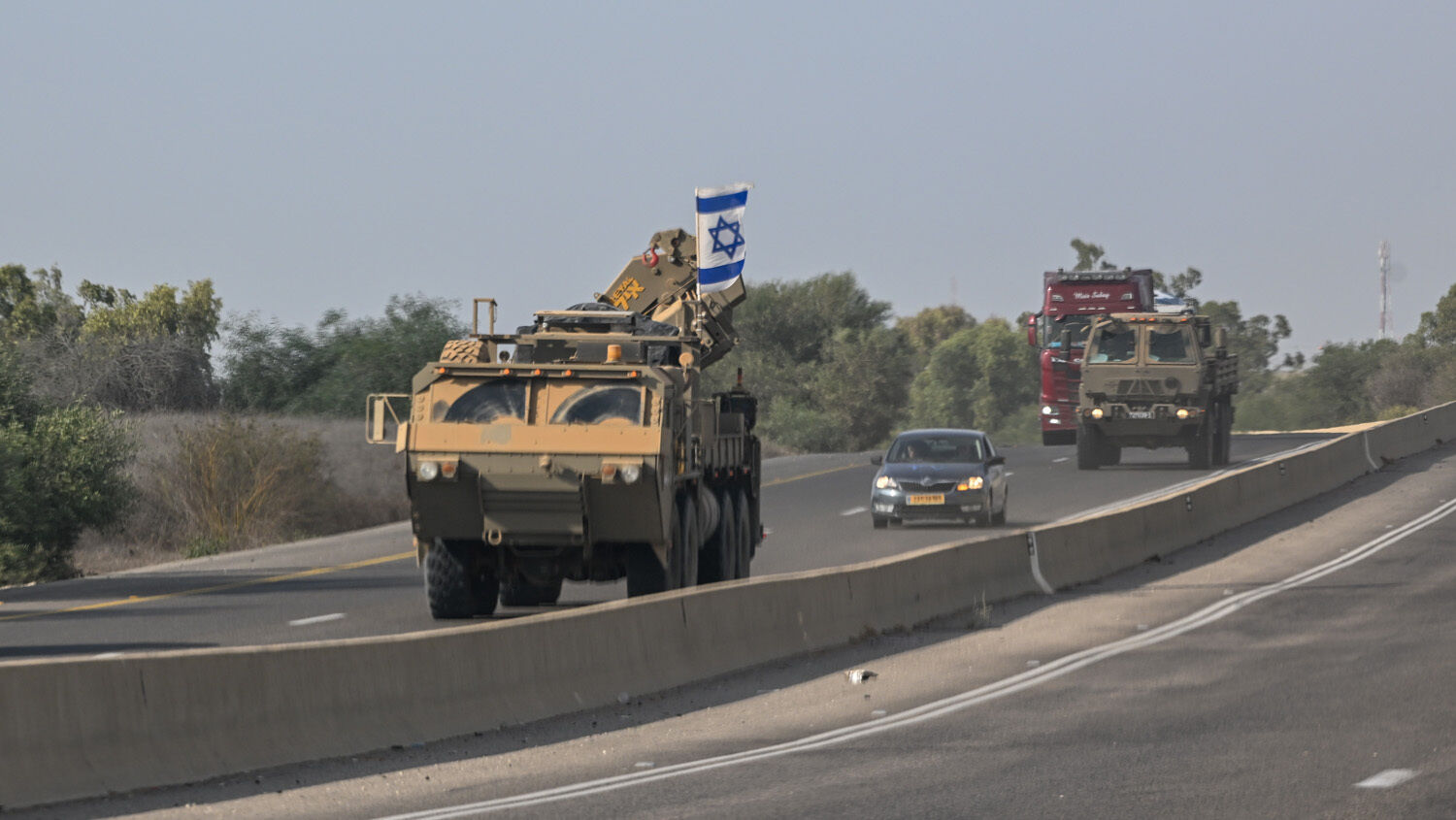 Gaza Ground Invasion Update
Israel began its ground invasion of Gaza on October 27. Since then, the Israel Defense Forces (idf) has been advancing to Gaza City. Urban fighting looks imminent.
https://twitter.com/Soumyadip399/status/1718986768207495171
Israel's goal is to take over Gaza and remove Hamas from the Palestinian exclave. What Israel plans to do with Gaza afterward is not yet known. It appears the invasion is smaller than had been initially suggested.
Here is a brief timeline of the ground invasion since Friday night:
The

idf

started its invasion of Gaza just after sunset on October 27, right after the start of the Sabbath.
That night, what the New York Times called "a vast phalanx of tanks, armored vehicles, bulldozers, infantrymen and combat engineers" entered Gaza from the north. The

idf

also sent another column from Gaza's south.
On October 28, Israeli Prime Minister Benjamin Netanyahu announced the "second phase" of the war with Hamas had begun.
Hamas released video footage of a clash with the

idf

west of Erez, a kibbutz on Gaza's eastern border, on Sunday. It is the first footage released by Hamas of them fighting the

idf

in Gaza since Friday.
As of October 31, Israeli forces appeared to be circling Gaza City but were not entering it yet.
Netanyahu has ruled out ceasefire talks with Hamas. But the Wall Street Journal reported October 31 that David Barnea was in Qatar offering humanitarian aid to Hamas in exchange for freeing Israeli hostages.
Hezbollah threat: Lebanese terror group Hezbollah previously said it would enter the conflict if Israel invaded Gaza. Curiously, while clashes and rocket fire are still happening on Israel's northern border, Hezbollah has not yet formally invaded Israel. But Hezbollah Secretary General Hassan Nasrallah is scheduled to give a speech on November 3.
Big picture: There are still many unknowns with the ground invasion and with the war in general. To learn more about the conflict's bigger picture, read our latest Trumpet issue.