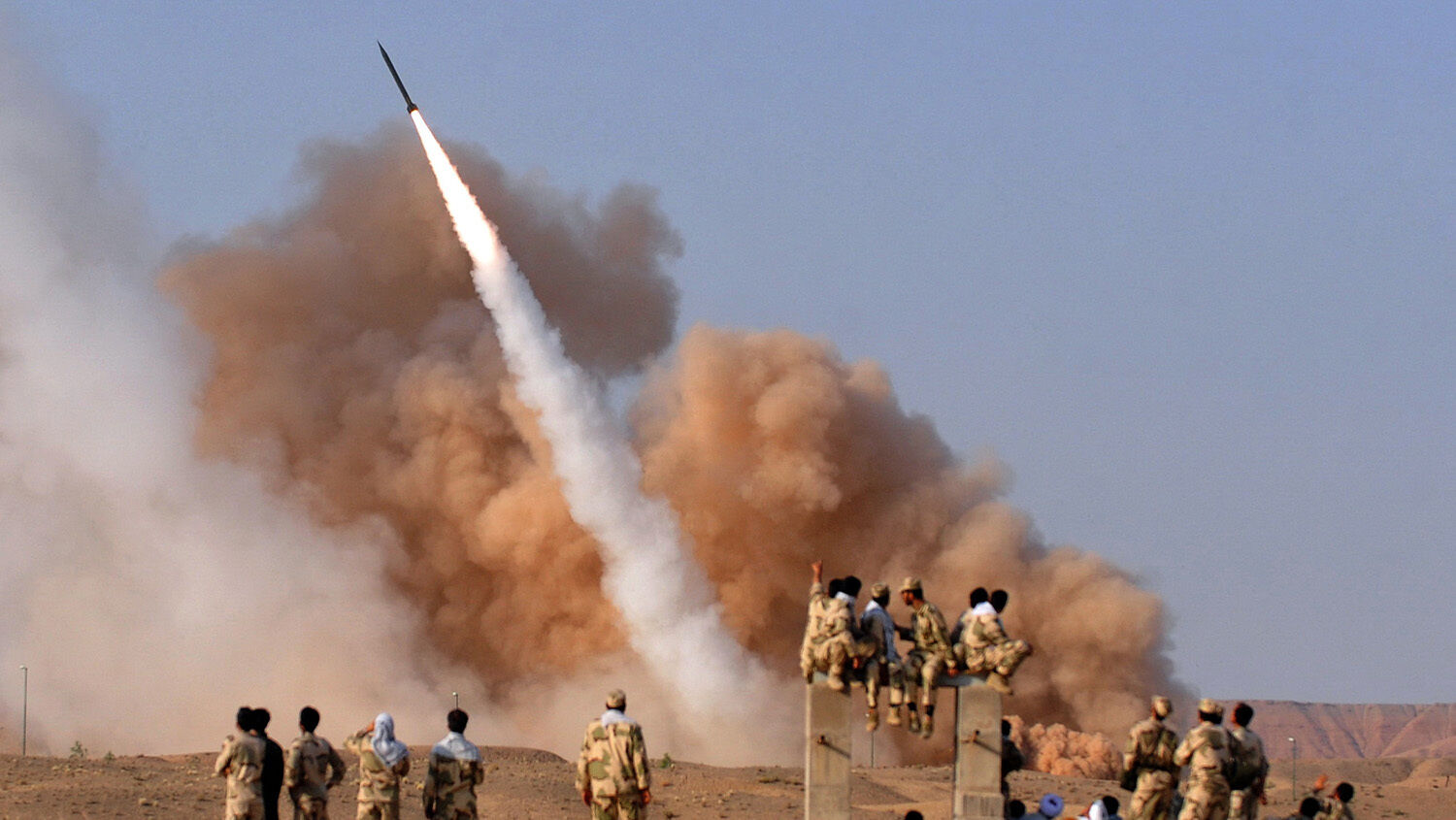 UN Sanctions on Iran Expire
The United Nations' sanctions on Iran's missile program expired on October 18, meaning the Islamic Republic is now free to buy, sell and develop drones, ballistic missiles and other long-range strike technologies.
In 2015, the UN Security Council adopted Resolution 2231, which states all international sanctions against Iran will be lifted by Oct. 18, 2023, in exchange for Iran agreeing not to develop nuclear weapons.
The resolution formally ratified President Barack Obama's nuclear deal with Iran.
Snapback clause: When the agreement was signed, Obama promised it contained a "snapback" clause, meaning sanctions could automatically be reimposed if any state filed a valid complaint that Iran had broken the agreement.
Iran has repeatedly violated the restrictions, but the Biden administration allowed the sanctions to expire on October 18. No motion has been made to snap back the sanctions. This means Iran is free to develop nuclear weapons.
Lapsing UN penalties on Iran's ballistic missile tests, transfers and other activities will be yet another sign of the international community's irresolution to say and do the right thing on Iran. It will, therefore, embolden Iran to double down on its terror proxies and arms proliferation. The more confident Tehran feels, the more lethal the threat.
—Behnam Ben Taleblu, senior fellow at U.S.-based think tank Foundation for Defense of Democracies
Foreign-policy blunder: After Obama's nuclear deal with Iran was enforced on Jan. 16, 2016, Trumpet editor in chief Gerald Flurry called it "The Worst Foreign-Policy Blunder in American History."
Anybody with common sense knows you don't negotiate with nations that yearn for your destruction. America negotiated with the worst terrorist-sponsoring nation on Earth and just invited it into the community of nations. Is this leading to peace? Read Matthew 24:21-22 to see where it's leading.
—Gerald Flurry
The fact that the Obama administration was so eager to create a deal with the terrorist state shows it did not have America's best interests at heart. Now the Biden administration is following the same path.